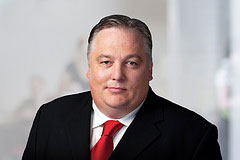 COUNCILLOR Frank McBrearty is encouraging as many people as possible to attend a rally in support of Whistleblowers which takes place in Mullingar tomorrow (Thursday), March 6.
Justice forall.ie are holding a rally in Mullingar at 6-30pm in support of Sgt Maurice McCabe one of the Whistleblowers in the current scandal concerning allegations of wrongdoing within An Garda Siochana.
"It's not just important to attend this rally to give support to the whistleblowers but to stand up to the government and say enough is enough, this has all happened before and you have learned no lessons.
"Whistleblowers in every profession should be protected if they have the courage to speak out and as we have learned recently through the media, this is not happening. Many of us have been wronged by others in state run organisations including myself.
"Garda reform needs to happen now, so have your say, let your voice be heard by turning up to the rally in Mullingar," Cllr McBrearty said.
Anyone who wants information can contact him on 0872058224 or email frankmcbrearty@donegalcoco.ie.
 
Posted: 10:58 am March 5, 2014