BY RYAN FERRY
DONEGAL defender Ryan McHugh was delighted to get past the challenge of Monaghan and help his county collect their third successive league win.
McHugh was at his tenacious best at corner-back for Donegal against a Monaghan team , who were also unbeaten coming into the match. However, it was the Tir Chonaill men who kept their unbeaten run intact.
"Yeah it was good to get the two points. It was a tough game out there, Monaghan put it up to us and we knew they would come at us, but as I said, it was lovely to get the win," said McHugh.
"We got out of the blocks quick and we aimed to do that. We trained hard all week, and everything was going well. We aimed to get off to a good start, and thankfully we managed to do that."
Donegal made an excellent start to their league campaign with victories over Laois and Galway, but with a three week break without any action, there were fears that Donegal might lose their momentum.
However, McHugh believes the break was helpful to Donegal and with intense competition for places, there was never going to be any let up in training.
"The three week break was good for us and training was going well. Jim always says that he will pick the team based on training and everyone has been making a big push over the last couple of weeks to try and get a jersey.
"In saying that, there's nothing like playing games and it was great to get out there again today and get another win."
McHugh was one of Donegal's best players and he looks more comfortable with every senior outing he gets.
"I was happy enough with my performance, but it's all about the team. We were just focussed on getting the two points.
"You'd rather win and play bad than lose and play good, so whether I play well or not doesn't really come into it."
Donegal now lead Division Two by a point and look set to win promotion. However, McHugh is wary of complacency and is refusing to look to far ahead.
"We'll not get carried away just yet. We're just taking it one game at a time, and I think we have Meath next in Ballybofey, so we're looking towards that now," said the Kilcar man.
"We're definitely aiming for promotion, but there's still a lot of football to be played and Meath will be another big test for us next weekend," he added.
Posted: 9:00 am March 4, 2014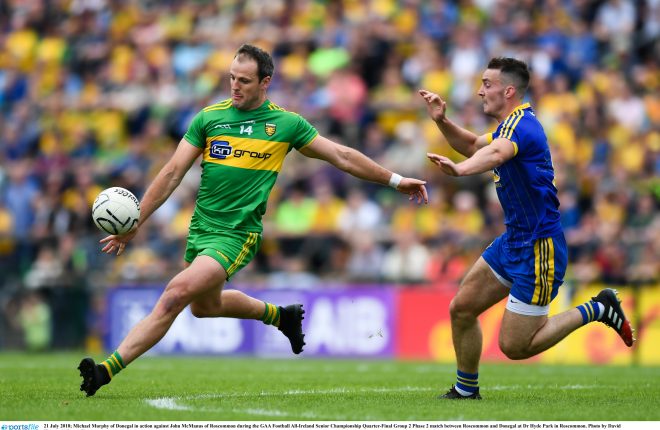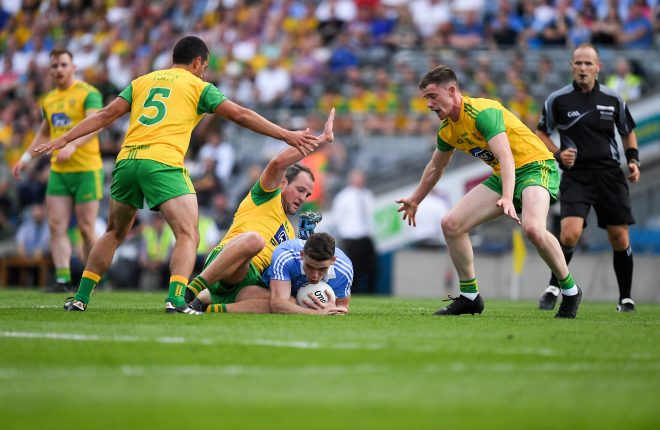 There were high hopes ahead of the first weekend of the Super 8s, but unfortunately the football didn't live...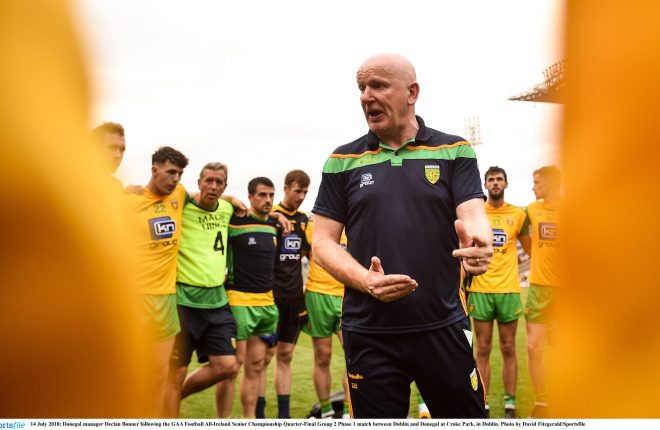 Donegal face Roscommon in Dr Hyde Park on Saturday at 5pm.