BY HARRY WALSH
ON SUNDAY night Glenties singer Paddy Molloy made it through to the live stages of this year's The Voice of Ireland on RTÉ.
Paddy (23) is the second Donegal singer to be chosen by former Westlife star Kian Egan who went all the way to the final with Shane McLaughlin from Downings last year.
Speaking to the Donegal News Paddy said the reaction has been amazing. "The support has been great from everyone, still cant believe I'm in it to be honest and I'm just loving every minute of it," he said.
Kian paired Paddy off with Wexford man Dagan Vickers last night. He chose "Radioactive" by Kings of Leon which was a bonus as Paddy knew the song inside out because he played it in the band for a few years while it was Dagan's first time hearing the song. I'm a huge Kings Of Leon fan too," he laughed.
"Working with Matt Cardle was amazing. From the minute we met we just got on like a house on fire. m a huge fan of his and he's such an incredible singer. He gave me some great advice and had a sincere genuine interest in me and the performance. He really boosted my confidence, as Kian said I was lacking of bit of it from the blind audition. He basically just hung out with us backstage, it was a little surreal to be honest," he said.
)
Reflecting back on last night's battle, Paddy admitted that it had been an 'interesting' experience. "Dagan pulled out a few weird dance moves and stuff that we didn't rehearse and it was a little uncomfortable on the stage. I didn't really know what to make of it to be honest but I just tried to get on with it and get the job done. Other than that I thought the song ran smoothly enough," he said.
The judges accused Dagan of not taking the battle seriously but Paddy felt that they were both painted with the same brush in that respect. "I was genuinely there to do my absolute best. I kind of felt that they spent most of the time giving out to him to be honest. At one point he came under a little fire from Bressie. It all happened so fast that I cant really remember it, it was like a blur. Kian said that it was solid on my behalf whilst Matt said the nerves got to me a little and that I may have sang it better in the rehearsals," he said.
Paddy has been in preparation for the live shows ever since the battles were recorded before Christmas. "It's been hell trying to keep it a secret but as you know we are all under contract to not say anything until were allowed to. Been chatting to Kian a few times over the last few weeks. He's a gent. He's really busy with his album at the moment and after the buzz from winning I'm a Celebrity he's very very busy, but he still takes time out to ring all of us.
"It's going to be sad going up against everyone in the lives. We're all such good friends already so it will be hard to see people go home," he said.
MINI TOUR
Paddy embarks on a 'mini tour' this week to promote himself and he will be announcing them on my facebook/twitter. Paddy started his degree in commercial and modern music at BIMM Music College Dublin last September and has been honing his skills as a songwriter.
He has been studying under the top class tutelage of artists such as Cathy Davey and guest lecturers like Danny O'Donohue (The Script), Lisa Hannigan and many more.
Paddy is now the second singer from Donegal to make it to the live stages after 18-year-old Glen man Kedar made it through last month.
Paddy and Kedar's paths have crossed before the two of them made it through to final 20 in Louis Walsh's audition for a new boy band last summer.
Posted: 4:15 pm March 11, 2014
All-Ireland success at Junior level in 2003 and Intermediate, 2010, have both been landed in Aoife McDonnell's time in...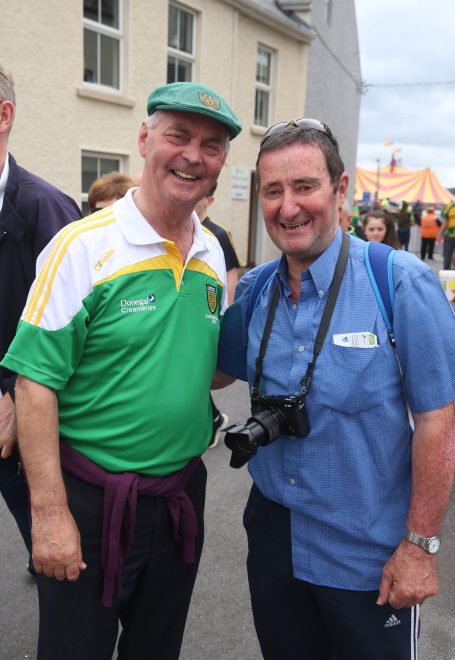 The Glenties native has captured images from thousands of games for local and national publications, including the Donegal News,...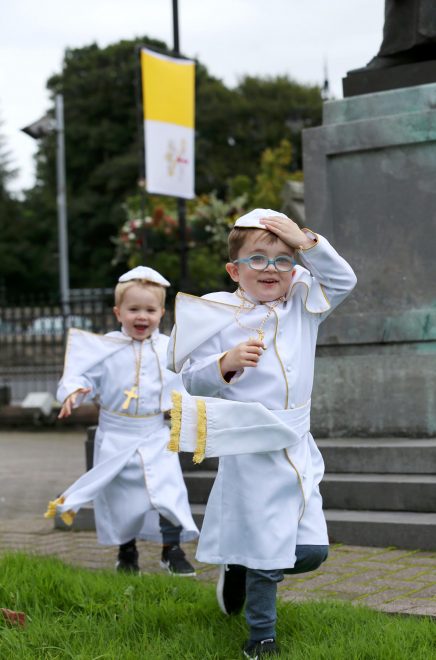 Thousands of people from across the Raphoe Diocese planning to travel for the 'Festival of Families' in Croke Park...