BY CHRIS MCNULTY
A LATECOMER to the professional ranks, Shaun McShane is eyeing up a possible tilt at a Scottish title in the next year.
The 33-year old had his first pro bout at the end of February – a points win over Ryan Love – and is hoping to have another four fights to his name by July.
The former Dungloe ABC man defeated Love 59-55 in their light welterweight contest at the Ravenscraig Sports Facility, Glasgow.
McShane is now based in Glasgow and signed up with the Prospect Boxing stable in Lanarkshire.
Having got off to a winning start on February 28, McShane has the bit between the teeth for future contests.
"I was in good shape and found the fight ok – it was a lot different from the amateur scene back home," he told the Donegal News this week.
"I had a big seven weeks of training, it was flat out.
"I had great support from the Irish community in Glasgow and there were a few over from Donegal as well."
McShane was a talented amateur with the Dungloe club, but became frustrated with the way his career was heading.
"The amateur scene didn't really suit me," he said.
"It was all about just grabbing a point and running.
"I had sixty-odd fights as an amateur with the Dungloe club. I won an Ulster Championship and competed at the National Stadium in All-Irelands.
"I lost a lot of close decisions because of some man nicking a score and staying away until the end of the fight. When it went up to three-minute rounds it suited me better. You can't run away for three minutes!
"I went away from boxing for a while. I just got fed up with it. I got frustrated. I knew I was better than boys who were beating me, but I was going in to fight."
McShane trains under Jimmy Reilly at the Kelvin Amateur club and is managed by Paul Graham of Prospect, while he credits his corner man, Eddie Higgins for a lot of his progress.
McShane hasn't forgotten his roots. Last Saturday night, he was in the corner for the Dungloe ABC at the Raphoe ABC tournament in the CPI Centre, Castlefin, acting for Daragh McCole and James Bonner in their bouts.
"I'm in touch with the Dungloe club all the time," he said.
"That's where I started off and it was great to be in the corner for Dungloe boys there at the weekend."
McShane could have turned pro before now, but resisted the lure until the call came again in December.
"I appreciate I am bit later than most to turn professional, but I keep myself in good shape and have good experience in the amateurs," he said.
"I had the offer when I was younger to turn professional.
"I knocked it back a couple of times because I didn't feel that the time was right. Just before Christmas there it hit me and I took up the offer. I just said I'd be better to give it a rattle rather than be left sitting wonder: 'What if?'"
Having sparred the newly-crowned Scottish lightweight champion Jordan McCorry recently and 'handled it well' McShane hopes to make a rise.
He said: "I'm not looking at too big things, but maybe after seven or eight fights I might give a Scottish title a go."
Posted: 4:00 pm March 28, 2014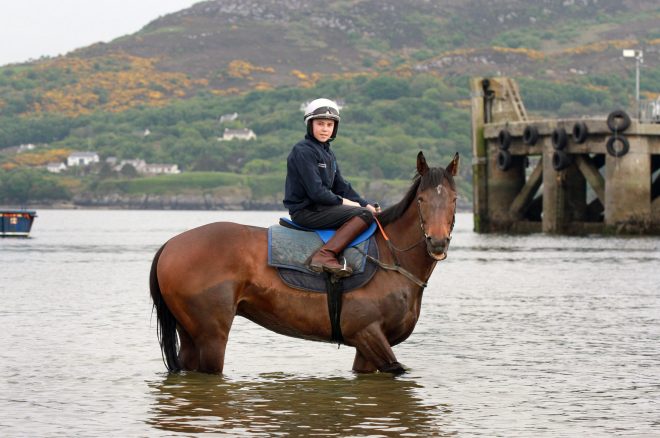 The 15-year-old Errigal College third year student landed five winners on what was the opening day of the North...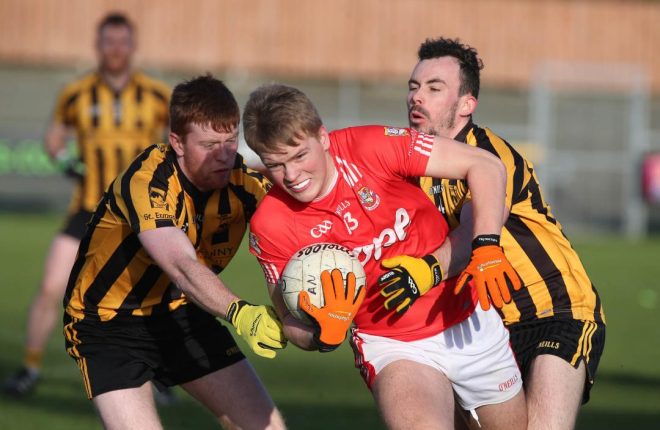 Ryan Connors gives us an insight into the Dungloe dressing room.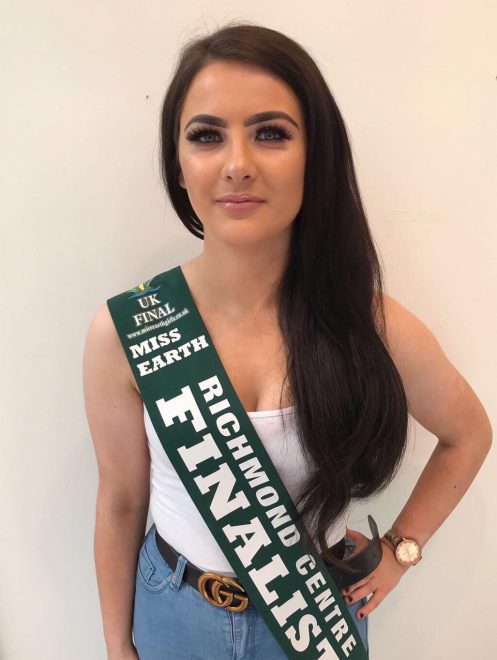 The final takes place on July 28 in the Waterside Theatre in Derry.