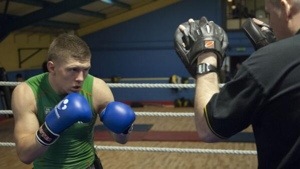 BY CHRIS MCNULTY
c.mcnulty@donegalnews.com
JASON Quigley has begun a training camp in Los Angeles as the Ballybofey man steps up his bid to hit dizzying heights once again.
Quigley, the European gold and world silver medalist from 2013, jetted out to LA late last week with his father and coach Conor.
They've got down to work at the famed The Rock Boxing Gym in Carson on the outskirts of LA.
"Today was my first day back in the gym and what a way to start – with four world boxing champions in the same gym as me," Quigley said.
"It's my first time back in training camp since my memorable AIBA World Championships in Kazakhstan last October.
"I'm training with some of the best athletes on the planet. Training and learning from the best can only help me to become the best."
Quigley has not yet finalised his future plans, but recently passed up the chance to defend his Irish title at the National Senior Elite Championships in Dublin. Having had a gruelling 2013, the Finn Valley ABC man took some down time in the wake of the World Championships before returning to action at his club in January.
Quigley shot to near-stardom in Almaty, Kazakhstan when he became the first Irish male boxer to reach a World Championship final. Although he was beaten by home favourite Zhanibek Alimkhanuly in the final, Quigley showed enough in the Championships, particularly in a stunning semi-final triumph over Russian fighter Artem Chebotarev, to outline his talents.
His run to the final capped a memorable unbeaten run of 32 fights that took in the winning of a first Irish senior title last February and the European title in June when he overcame Bogdan Juratoni to win gold.
Quigley has been snapped up by Sky Sports on a 'Sky Scholarship'. Former World champion Johnny Nelson, appointed as his mentor, has said he believes Quigley is destined for the top.
"Jason is something special and, as long as he stays focussed, he will achieve big things," Nelson said recently.
On Saturday, the 22-year old was the focus of a feature on Channel 4's Trans World Sport, who spent some time with the Quigleys. The piece gave an insight into Jason the person as well as the boxer, showing him collecting young sister Holli from Sessiaghoneill National School and hanging around with his friends in Ballybofey.
Quigley revealed how he was inspired by Mexican Marco Antonio Barrera.
"To see the levels he got to, to see the big shows in Las Vegas, to see him lift a world title and to see what it meant to him, I got tingles and tears in my eyes. I knew that's what I wanted," Quigley said.
And Quigley, the 2013 Donegal News Sports Personality and the Donegal Sports Star of the Year, was unwavering in outline where his ambitions are.
He said: "My ultimate dream is to become a professional world champion. That really excites me at the minute: To get in there, give it my all and try to go to the top; to be at the likes of a Floyd Mayweather show and be fighting on his undercard, to top a bill at the MGM Grand – that's my aim."
Father and coach Conor believes his man has what it takes.
"He's a universal fighter…a fighter who can change to any opponent, whether a heavy-handed puncher, a technical boxer, orthodox or southpaw, Jason can adapt to any style," he said.
"He's an absolutely superb talent. Not only can he become a world champion, he can become a multiple world champion and he could unify divisions."
At The Rock gym, the Quigleys are in good company, with the likes of Andre Ward, Fernando Guerrero and Dominic Breazeale among those who have been aligned to their canvas in recent years.
Jason has written a blog on his first day in training, here:
Posted: 2:11 pm March 31, 2014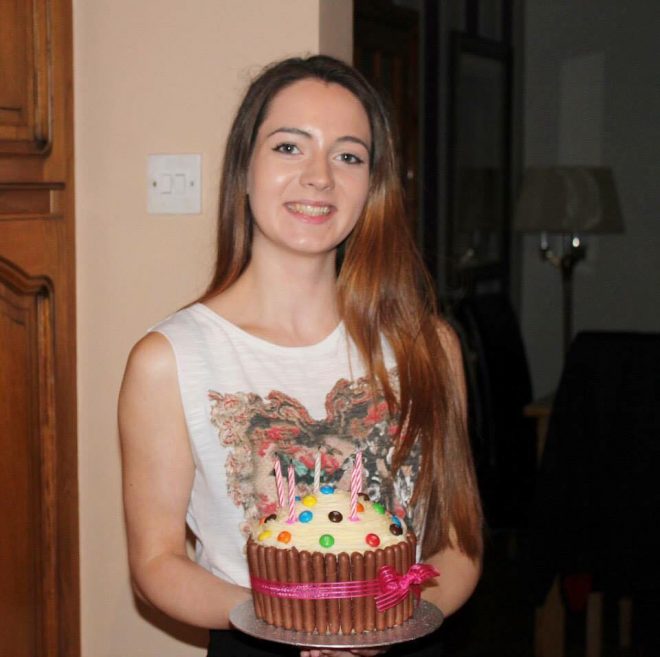 The event starts at 2pm at the shopping centre car park beside McElhinney's in Ballybofey.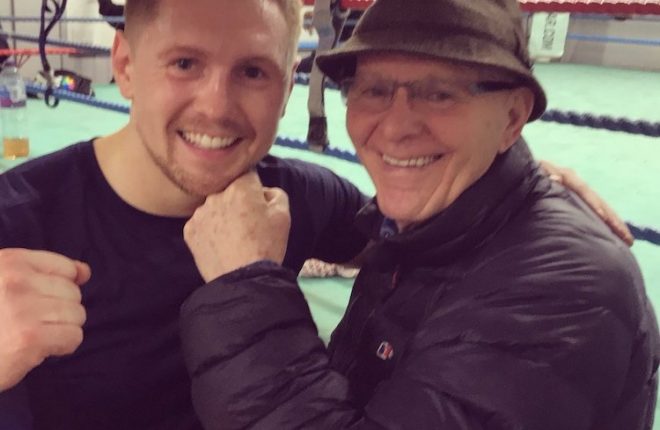 Brendan Ingle's funeral takes place in Sheffield today.