BY SEÁN P. FEENY
A YOUNG Letterkenny mother has been nominated for a Pride Of Ireland Award for her work campaigning with a group of parents to get the Irish government to fund bilateral Cochlear implants for deaf children in Ireland.
Alison McFadden, a co-founder of the Happy New Ear campaign, was nominated in the Special Recognition category of the televised awards which take place in Dublin on June 14. Alison and her husband John are the parents of Taylor Beth, who turns four in May and was diagnosed as being profoundly deaf when she was 19 months old.
The couple are members of the Happy New Ear campaign which canvassed tirelessly to get the government to fund bilateral Cochlear implants for deaf children in Ireland.
In December it was announced that €3.22million had been allocated to introduce the provision of bilateral hearing implants as part of the 2014 HSE Service Plan.
With the funding now in place the HSE is hoping to start rolling out of bilateral implants (inserting two implants at the same time) this summer, while not forgetting those children, such as Taylor Beth, who already have one implant.
"After a year of constant campaigning, fighting, meetings, petitions and begging we were thrilled with the outcome. No more second best for Irish deaf children," said Alison.
Dundalk woman Elizabeth Boland nominated her daughter Alison for a Pride Of Ireland Award for her determination to improve Taylor Beth's life.
She said: "She has been through so many emotions and now she's helping others face the future with more help, backing, information and support.
"Now the Cochlear implant programme is expanding and improving and babies are tested before they're a week old. Those who need implants get two and get them fast so they do not suffer the sort of delay Taylor Beth faced.
"I'm so proud of Alison for how she has coped with this situation and how she is helping others through the same diagnosis and that's why I've nominated her for a Pride of Ireland Award. It's so well deserved," said Elizabeth.
Alison only found out two weeks ago that she had been nominated. She said: "We were sitting down for dinner when my mother told me that I might be getting a call from am Irish Mirror journalist who sponsor the awards.
"At first I was mortified but then I really felt chuffed that my mother felt so strongly about our work to put me forward for an award and the campaign receives more publicity."
While the campaign continues working with the HSE and will soon be a registered charity, Alison said little Taylor Beth is 'flying'.
"Taylor Beth is going to a mainstream play school and she's flying. Every day she comes homes with mouthfuls of speech and she is starting to put full sentences together.
"Her progress has been fantastic. She is also aware that she will be getting a 'second ear', but she thinks it will just be a case of going to the shop," she laughed.
"Of course there's always a little worry when surgery is involved, but in the long run it will be just great when Taylor Beth gets her second Cochlear implant," said Alison.
Posted: 7:30 pm March 14, 2014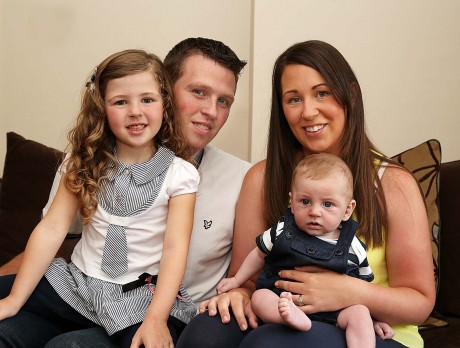 LAST week marked another milestone in the life of a young Donegal girl who moved one step closer to...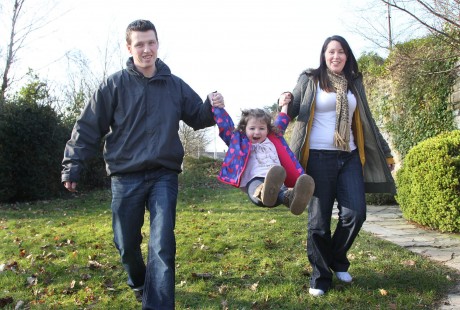 2014 will be a 'Happy New Ear' for a young Donegal couple and their daughter following Wednesday morning's announcement...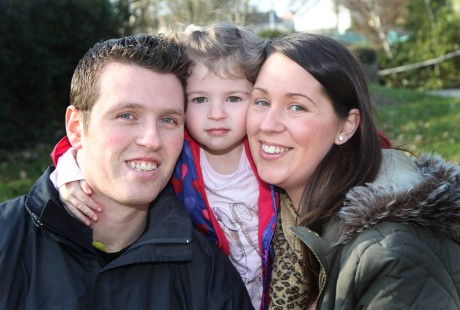 A DONEGAL couple campaigning to get the State to introduce bilateral Cochlear implants for deaf children have expressed ...