THE grand final of The Audition takes place this Sunday night in An Grianan Theatre, Letterkenny. The Audition is a talent competition run by Highland Radio in association with Full Tilt Studios, Letterkenny and The Sandwich Company.
Over several weeks at An Grianán Theatre, the judges whittled down hundreds of auditionees to 10 acts for this weekend's grand final.
The finalists have been chosen and include The Elliot Duo – Gary and Kim from Strabane, Dervla Martin from Fintona, Co. Tyrone, Lauryn Mulholland from Buncrana, Lia Della Friel from Carndonagh, Maria McCormack from Churchill, Amy Gardiner from Derry, Laura McNutt from Strabane, The Shevlin Twins from Letterkenny, Helena Sherry from Drumquin, Omagh and Apollo Six from Letterkenny.
The overall winner will take home €3,000 cash and a €2,000 audio/visual package from Full Tilt Studios, Letterkenny, courtesy of Timmy Gibson and Tommy Conway.
Tickets for The Audition's grand final are now available from the An Grianán Theatre box office on Tel 91 20777 or by logging onto www.angrianan.com
Posted: 4:39 pm March 18, 2014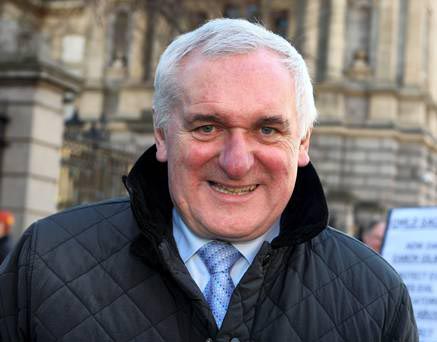 Local Brexit conference in Letterkenny next Friday where the guest speakers will include former Taoiseach Bertie Ahern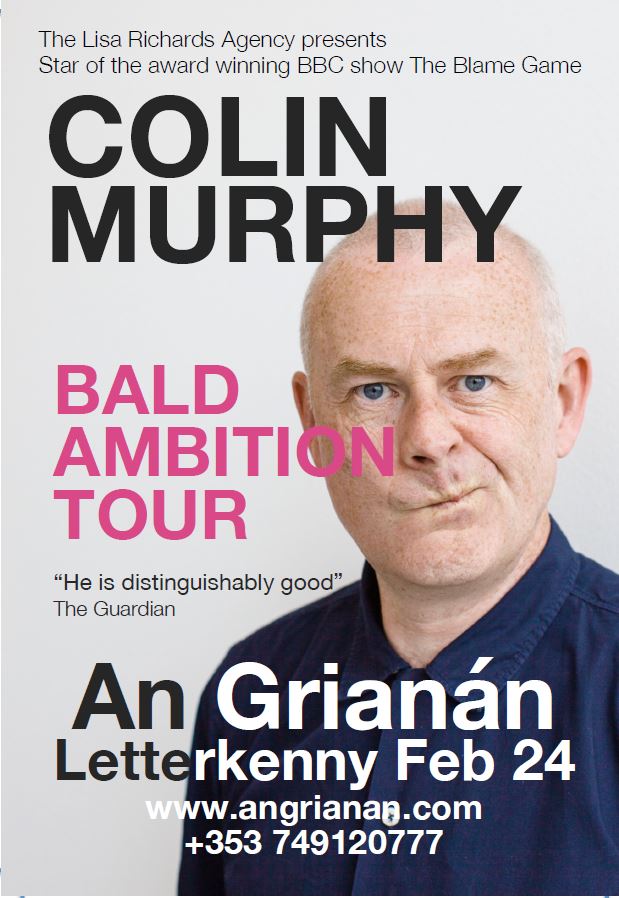 Celebrating 25 years still standing up, comedian Colin Murphy comes back to Letterkenny for one night only to An Grianan theatre,...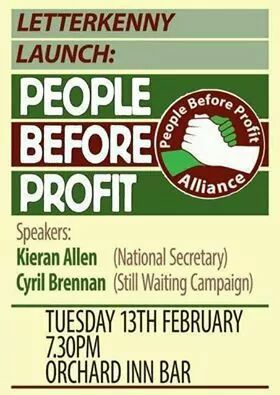 People Before Profit will launch a new Letterkenny branch tomorrow night in the Orchard Inn Bar.  Speakers will...