MORE than 100 people attended a Labour Party selection convention in the Radisson Hotel on Friday night in which the party ratified its two candidates for the Letterkenny Electoral Area. 
The candidates chosen were Christy Galligan, retired Garda Sergeant, and Siobhan McLaughlin, Manager of the Donegal Travellers Project.
The event was launched by Senator Lorraine Higgins, who is Labour's European election candidate for the Midlands-Northwest constituency.
Earlier in the day, Senator Higgins accompanied Mr Galligan and Ms McLaughlin to Letterkenny Hospital's Emergency Department, where they met with a number of HSE staff and did a tour of the facility.  
Mr Galligan said one of the cornerstones of his campaign was protection of the elderly through his CEART initiative, and that he was well-placed to tackle the issue given that he spent 30 years as a public servant protecting vulnerable people in community settings.
Ms McLaughlin spoke at length about her belief in the values of the Labour Party, including its focus on equality, social inclusion, and the rights of the disadvantaged and the vulnerable.
  
Inishowen-based Cllr Martin Farren addressed the event, while the party's other candidate in Glenties, Seamus Rodgers, was also present.   
Over the evening, there were a number of tributes paid to Senator Jimmy Harte, his family and in particular his wife Mary, who attended the convention.
Posted: 12:00 pm March 16, 2014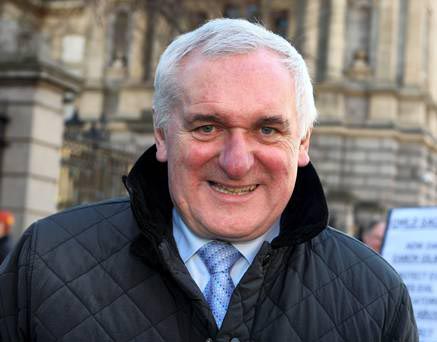 Local Brexit conference in Letterkenny next Friday where the guest speakers will include former Taoiseach Bertie Ahern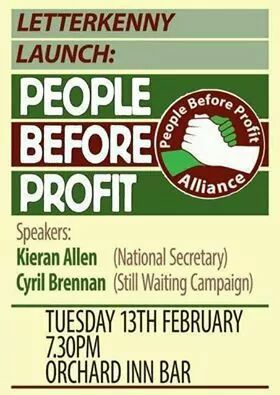 People Before Profit will launch a new Letterkenny branch tomorrow night in the Orchard Inn Bar.  Speakers will...
A MAN in his late fifties was stabbed last night at an apartment in Letterkenny after a number of...