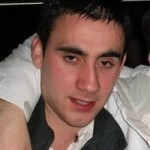 BY C.J.MCGINLEY
THE father of a young St Johnston man who is fighting for his life in hospital following a serious car crash outside Letterkenny has appealed for help to find out what caused the accident.
Speaking on Tuesday, Mr Martin McGrath, said his son Darry (23) was a 'very sick boy'.
"He has six skull fractures and is on a life support machine in the intensive care unit at Letterkenny," he said.
"He has severe brain damage and they're doing tremendous work in the hospital to bring him back," Mr McGrath added.
Darry McDaid, a native of Cavanacaw, sustained critical injuries as a result of the accident which happened at around 12.50am at Drumnahoagh on the busy Letterkenny to Derry Road last Thursday.
His parents and family have kept a bedside vigil since the accident in hospital. The BMW car he was driving lost control and veered over four lanes of traffic before colliding with a stone all near Murphy's Plant Hire.
"I've always dreaded something like this would happen. I always worried," Mr McDaid said.
"I was numb when I saw the flashing sirens when the gardai called to my home to tell me about the accident. I know people all over the county are praying for Darry, but I'd appeal to anyone who knows anything about the accident to come forward,"
"The Gardai don't really know what happened. There are few marks on the road. Maybe somebody saw something and they're afraid or nervous to come forward, but I'd appeal to them to help us," he said.
Posted: 11:58 am March 25, 2014