MEP Pat 'the Cope' Gallagher has called on Taoiseach Enda Kenny to intervene on the issue of the introduction of the HGV Road User Levy in Northern Ireland.
This will see the introduction of a discriminatory tax by the British government on Irish hauliers using Northern Irish roads from April 1.
Minister Gallagher called on the Taoiseach to take action as a matter of urgency as this "discriminatory and penal tax" will be in place in ten days time.
"The proposed tax could cost hauliers travelling from Donegal to Dublin as much as €30/40 per trip. The charge of €10 per crossing is based on a 24 hour rate commencing at midnight, therefore, the cost is double if a vehicle leaves Donegal on one evening and returns after midnight on the next day. I am extremely fearful that companies right along the border may relocate to Northern Ireland with serious implications for jobs."
Minister Gallagher also called for an emergency meeting of the North South Ministerial Council in order for Northern Ireland to be exempted from the HGV Road User Levy.
"The North South Ministerial Council was established following the Good Friday Agreement, to develop co-operation within the island of Ireland on economic matters including transport. It is vitally important that the Government uses this body which was established to resolve issues such as this.
"Furthermore, I believe that the UK authorities must take into consideration the funding being provided by the Irish taxpayer for road developments in Northern Ireland, as part of the Good Friday Peace agreement."
Posted: 4:10 pm March 23, 2014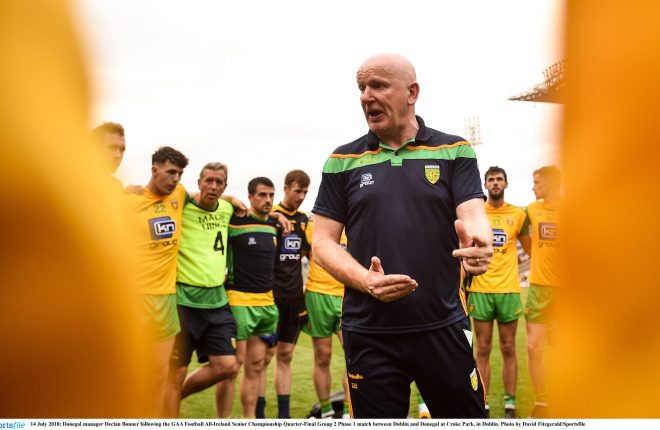 Donegal face Roscommon in Dr Hyde Park on Saturday at 5pm.