THE next monthly North West Words event will take place at Café Blend, High Road, Letterkenny on Thursday, March 27, 8pm. This month's guests include BBC Journalist Felicity McCall and Tyrone writer Vin McCullagh.
Felicity McCall will be launching her new book The Pigeon men.A BBC staff journalist for 20 years of the Northern Ireland conflict, Felicity began the Millenium as a full-time writer as well as an occasional broadcaster, arts facilitator, producer and actor.
Her titles include fiction, non-fiction, young adult fiction, plays and graphic novels and she has contributed to three anthologies. Felicity has had twelve plays staged professionally and four screenplay credits.
Awards include the Tyrone Guthrie for stage and screenplay, six Arts Council individual awards, two Meyer Whitworth nominations and Irish theatre awards for best overall play production and bets female actor.
Her work is on sale, performed and screened across Europe, the US and Australasia; she continues to live and write in Derry and Donegal. The Ireland lobbyist for the miscarriage of justice lobby group, Portia, she is Leas Cathaoirleach of the Irish Executive of the National Union of Journalists.
Vin McCullagh was born in 1956 in Drumquin, Co Tyrone. Vin began writing after retiring from a thirty year career as a psychiatric nurse in Gransha Hospital, Derry. His first play a monologue called Why am I premiered at the Playhouse in Derry in 2007.
He followed this up with a book called An Ordinary Manicwhich is semi-autobiographical, his story of growing up and developing manic depression in the early seventies. Vin has also published poetry and short stories. His latest play, One n' Six Times was staged at the Waterside Theatre at the end of January 2014.
Music on the night will be provided by World Champion whistle player Michael Carey accompanied by Pat Campbell. Admission Free and Open Mic on the night.
Posted: 12:35 pm March 18, 2014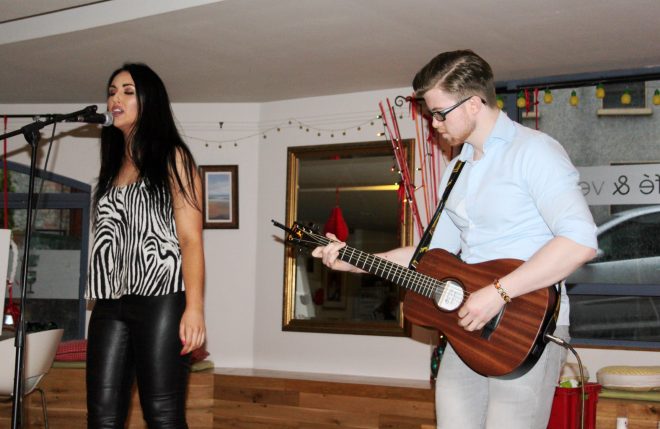 NORTH West Words (NWW) is moving its reading series to Florence Food Company at 63 Upper Main Street Letterkenny,...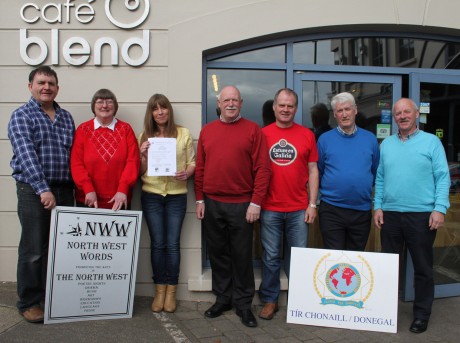 ENTRIES are invited to the 2014 North West Words schools poetry competition.
THE monthly Donegal arts night, North West Words, will take place at Café Blend, High Road, Letterkenny, on Thursday,...