BY SEÁN P. FEENY
A WELL-KNOWN Irish language broadcaster and Donegal native has said last weekend's Lá Mór na Gaeilge march in Dublin lifted his heart with pride.
Nearly 10,000 people who were 'Dearg le Fearg (Red With Anger)', including hundreds from Donegal, marched on the Dáil last Saturday.
The march was organised by the Irish language-speaking community over its frustration following the resignation of the Irish language commissioner, Cloughaneely native Mr Sean Ó Curreain, and lack of progress made for the Irish language in recent years.
Award-winning Raidio na Gaeltachta broadcaster and Gaoth Dobhair native Rónán Mac Aodha Bhuí is considered a champion of the Irish language. On Saturday he spoke to the thousands of supporters who gathered in Dublin to voice their anger.
He said: "At times it can be very disheartening to be treated as a second class citizen for speaking the native language of this country, but Saturday's march lifted my heart with pride, and encouraged me greatly.
"I am so proud of the thousands of people who marched for the civil rights of the Irish language community. I am very proud of the hundreds of people from the Donegal Gaeltacht who travelled to Dublin for the march, and the many members of Ireland's English-speaking community who came out to support us."
Mr Mac Aodha Bhuí said the State would like to push 'Na Gaeil', Irish language speakers, to one side, and ignore the, but stressed that 'you couldn't ignore' up to 10,000 people who were marching on the Dáil demanding their rights last Saturday.
He said: "Now more than ever, it is imperative for us all to ensure the survival of our identity and our heritage, by ensuring the survival of the Irish language.
"Our message is simple: We want to be treated with fairness and equality. It should not be a matter of struggle or strife, but rather an exercise of our right as Irish people to utilise our own Irish language in all aspects and areas of our lives.
"We're a people whose language and culture have been continuously discriminated against by both English and Irish governments.
"Our children are being deprived of an education in their own language, sometimes even in majority Irish-speaking regions, to the extent that we, as a community, could be facing extinction. If we don't fight back against the discrimination in the 26 counties and the 6 counties, extinction will become a reality."
Mr Mac Aodha Bhuí said the Irish language is not a hobby for him or a way of earning a living. "It is my way of thinking, my way of expressing my feelings, and emotions, it is the language of my people, and no other language could ever be a true expression of who I am, a Gael.
"Thóg sé mo chroí a bheith i measc an scaifte de suas le 10,000 duine a mháirseáil ó Gharradh na gcuimhneacháin i mBaile Átha Cliath fhad le Teach Laighean, Dé Sathairn seo chuaigh thart. Bhí mé bródúil a bheith ag siúil i gcuideachta na mílte duine as achan charn den tír, a bhí agus ata dearg le fearg, maidir le polasaithe frith Ghaelacha an rialtais," he said.
Máire Nic Niallais fro Gaoth Dobhair, who helped organise buses from Donegal to last Saturday's march, said they were very happy with the Donegal turnout at Lá Mór na Gaeilge. "Despite the bad weather Donegal people living all over tyhe country travelled to Dublin to join the march. We are definitely hoping to hold an event here in Donegal and we will meet next week in view of getting something organised for the near future."
'Slán le Seán'
This Sunday marks Seán Ó Cuireáin's last day as Coimisinéir Teanga, and a march has been organised for 2pm from the Office of the Coimisinéir Teanga in An Spidéal to the offices of the Deparment of the Arts, Culture and the Gaeltacht in Na Forbacha, Galway. People will gather at the commissioner's office, where a letter of thanks will be presented to Mr Ó Cuirreáin before the march continues to the offices of the Department of the Arts, Culture and the Gaeltacht where a letter will be left for Minister Dinny McGinley TD, expressing dissatisfaction at how the state system treats Irish speakers and the Gaeltacht community.
Organisers say they are asking for an end to the pretence that the minister and his department are serious about addressing the Irish language crisis.
Posted: 5:30 pm February 20, 2014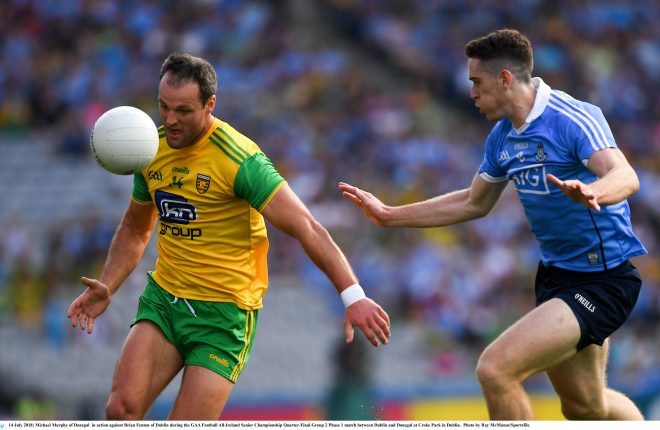 Dublin too strong in Croker.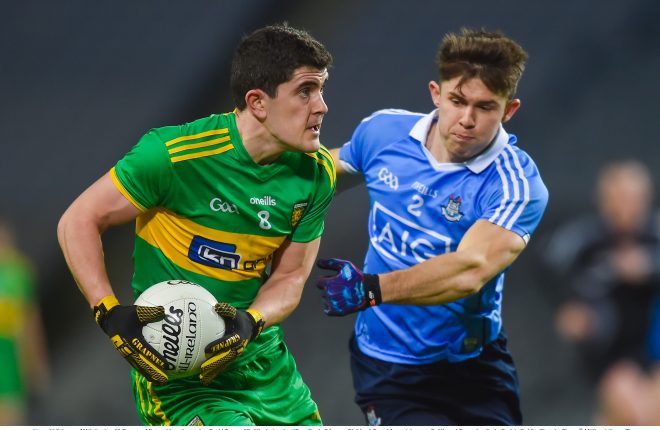 Dublin came out on top in Headquarters.
2017 saw Donegal win the Ulster Championship while they also reached the Division 1 final, losing to Cork. Their...