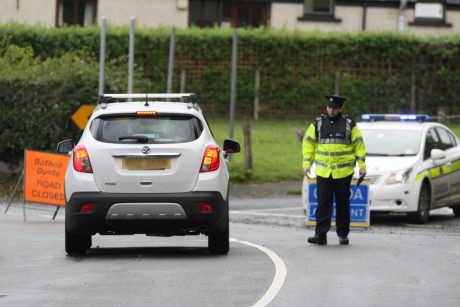 BY C.J.MCGINLEY
GARDA investigations are continuing today following a terrifying armed robbery of a business premises in Ballybofey.
Local detectives and officers are appealing for information following the incident at The Betting Lounge.
The drama began at around 6pm yesterday ( Friday) evening when two masked men threatened a taxi driver with a suspected gun in the Glebe area of Strabane, forcing him to drive to Ballybofey.
The terrified taxi driver was threatened and ordered to stay in his vehicle but bravely fled the scene to a nearby shop to raise the alarm.
The gang of robbers, who took the car's keys with them, returned to the vehicle and made their getaway. It is not yet clear if any money was taken in the raid.
Gardai believe the men fled back across the border, and the taxi has been recovered this morning by the PSNI in the vicinity of Castlederg. The taxi driver is said to be shaken but unharmed.
Posted: 10:41 am February 8, 2014