A DONEGAL garda who was stabbed in the arm as he tried to arrest a man outside a Letterkenny nightclub feared he was going to bleed to death, a High Court sitting in Dublin's Four Courts heard on Monday.
Sergeant Aidan Doherty told the court the man produced a Stanley knife, lashed out at him and cut an artery in his right arm as he and a number security men tried to subdue him on the footpath outside Voodoo, Lower Main Street, in August, 2011.
The garda told Ms Justice Mary Irvine in a Garda Compensation Hearing in the High Court there was no first aid equipment available to him and he could only stem serious bleeding by applying pressure to his arm.
The court heard that Sergeant Doherty had to undergo surgery in hospital to repair the artery and received 12 stitches.
Sergeant Doherty was off for three months before resuming light work duties for a month. The court heard he still 'occasionally suffers pins and needles' in his arm and has been left with a weakened grip since the incident.
Judge Irvine awarded him €25,000 damages for pain and suffering to date and a further €20,000 damages to compensate for pain and suffering into the future, a total of €45,000.
Posted: 2:28 pm February 11, 2014
THE Irish Raptor Study Group has been granted permission to bring judicial review proceedings challenging a decision of An...
Approval for the project, which had attracted strong local opposition, comes with conditions, including shadow flicker requirements.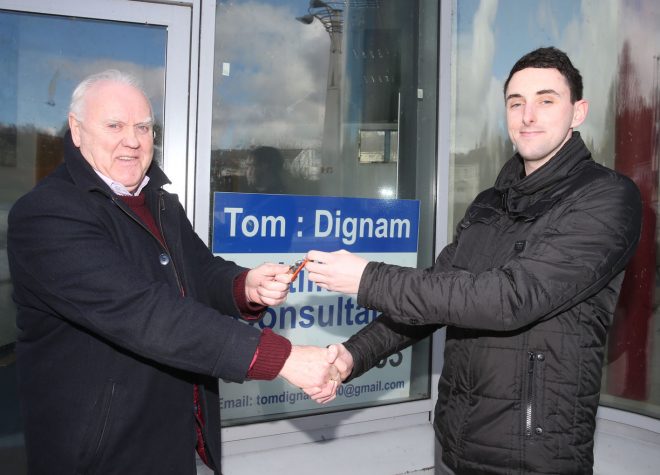 The Kube building at Thorn Road, Letterkenny, welcomed its first new clients - five enterprises which hope to employ...