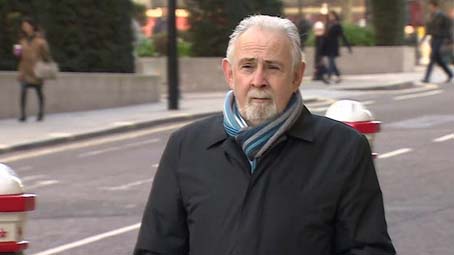 BY C.J.MCGINLEY
A Donegal man accused of killing four soldiers in the 1982 IRA Hyde Park bombing will not be prosecuted because he was given a guarantee he would not face trial.
It follows a judge's ruling that an official assurance given in error meant John Downey, who now resides in Creeslough, could not be prosecuted.
The decision may affect 187 "on-the-run" cases, of people wanted for terror-related offences in the Troubles who received similar assurances.
Victims' families said they felt "devastatingly let down".
The public interest in preventing misconduct by the authorities outweighed the public interest in a trial being held, Mr Justice Sweeney had ruled.
The Hyde Park attack killed Squadron Quartermaster Corporal Roy Bright, Lieutenant Anthony Daly, Trooper Simon Tipper and Lance Corporal Jeffrey Young on 20 July 1982.
Mr Downey, 62, who was convicted of IRA membership in the 1970s, had denied murdering the soldiers and conspiring to cause an explosion.
In his judgement halting the case, Mr Justice Sweeney said Mr Downey had received an assurance in 2007 that he would not face criminal charges, despite the fact that police in Northern Ireland knew he was still wanted by Scotland Yard.
Although police soon realised they had made a mistake, the assurance was never withdrawn.
The Crown Prosecution Service had argued that the assurance was given in error – but the judge said it amounted to a "catastrophic failure" that misled the defendant. A trial would therefore be an abuse of executive power.
Posted: 5:26 pm February 25, 2014