BY CHRIS MCNULTY
THE Harry 'Kid' Duffy Memorial Cup has been in some company over the years.
Now, it rests in the palms of the joint world number 1 amateur middleweight, Jason Quigley, after the Finn Valley ABC star was named as the senior boxer of the year at the Donegal Boxing Board's annual awards banquet on Saturday night.
The Abbey Hotel rose to acclaim the 23-year old Ballybofey man as he received the Cup from Ballyshannon's boxing supremo Paddy Doherty, who won the Cup seven times himself during his distinguished career.
The last boxing season (September 2012-September 2013) was the most successful ever in the 48-year history of the Donegal Board, with the crowning glory undoubtedly the exploits of the explosive Quigley, who won European Senior and Under-23 gold, World silver and gold at both Irish Under-23 and Irish senior level in a stunning twelve months.
Announcing the award, Peter O'Donnell, the President of the Donegal Boxing Board, said "2013 has belonged to one sportsman in Donegal" and it was hard to argue as Quigley made the now familiar walk from floor to stage and back armed with another trophy in a year that has seen him crowned Donegal News Sports Personality of the Year and Donegal Sports Star of the Year.
Wherever the carousel goes from here will be fascinating for a man whose star just keeps rising.
It was a night of real celebration for the Donegal Board on Saturday night as they honoured the twenty-three boxers who took titles back to the county last season. Such was the measure of the success that this weekend was the earliest possible date given the amount of boxers who were in Championship action.
Quigley's Finn Valley ABC were named as the Club of the Year, 'Team Quigley' accepting the Jimmy Murphy Memorial Cup from Paul O'Donnell, the Raphoe ABC man who is a nephew of the late, great Jimmy Murphy.
Another Finn Valley man, Leon Gallagher, who was the National Schoolboy Champion and a European bronze medalist, received the Michael Bonner Memorial Cup for the best juvenile boxer on a brilliant night for the Finn Valley Amateur Boxing Club. Coach Conor Quigley was honoured for international representation, while judges Muriel Quigley and Ursula Quigley-Moore were given their certs and Gerard Keaveney was one of twenty-four recipients of a level one coaching cert.
Peter O'Donnell said:  "Jimmy Murphy spent most of his life in Newport, South Wales and for many, many years he housed many Donegal boxers, including world number 1 Jason Quigley, the likes of Willie Casey, John Duddy and Paddy O'Donnell. His family have kindly donated this cup in his memory."
Mr O'Donnell added of the night of celebration for an Association formed in 1966: "2013 has been an outstanding year for Donegal boxing, the best year in Donegal amateur boxing history."
Another European bronze winner, Maeve McCarron from Carrigart, was the recipient of the Billy 'Spider' Kelly Memorial Cup for the best youth boxer.
It was a night to savour for the McCarron family, who received an appreciation award from the Donegal Board, as did Convoy ABC great Packie Harkin.
James and Thomas McCarron were honoured for the international representation during the season, awards which were also given to Finn Valley's Conor Quigley and Illies ABC's Sadie Duffy.
The Illies also celebrated the winning of the John McLaughlin Cup for John Cassidy, the 2013 National Intermediate Champion.
And the Illies GG's legendary Andy McLaughlin was given an Honorary Life Vice-President Award.
Three services to Irish and international boxing awards were handed out: to Pat McGrory, Belfast, the former President of the Ulster Boxing Association; Jack Monaghan, a former Ulster Council treasurer; and to Jim Noonan, Draperstown, a Vice-President of the Ulster Council.
These awards were presented by former Ulster Vice-President  PJ Halloran former Ulster Vice President from Buncrana club, who said: "What I know about these men could fill a book – and what I don't know could fill about four books!
"Boxing in Donegal wasn't near what it is today with only about four clubs in existence at that time and a couple of more about to come on. For a Donegal boxer, trying to break into Belfast was practically impossible. The two powers were Derry and Belfast and the country fella wasn't rated or wanted.
"There was a change in guys who went to meetings in Belfast – and they did open the door for us. These men held their own with the best in the country."
A staggering twenty-four new coaching certificates were handed out on the night to level one coaches in a clear indication that boxing is a sport on the rise in Donegal.
DONEGAL BOXING BOARD – AWARDS
Harry 'Kid' Duffy Memorial Cup (Best Senior Boxer) – Jason Quigley (Finn Valley ABC)
Jimmy Murphy Memorial Cup (Club of the Year) – Finn Valley ABC
Billy 'Spider' Kelly Memorial Cup (Best Youth Boxer) – Maeve McCarron (Carrigart)
John McLaughlin Memorial Cup (Best Intermediate Boxer) – John Cassidy (Illies Golden Gloves)
Michael Bonner Memorial Cup (Best Juvenile boxer) – Leon Gallagher (Finn Valley ABC)
International representation: James McCarron (Carrigart), Thomas McCarron (Carrigart), Conor Quigley (Finn Valley), Sadie Duffy (Illies Golden Gloves)
Services to Donegal boxing: McCarron family (Carrigart), Packie Harkin (Convoy)
Services to Irish and International boxing: Pat McGrory, Jack Monaghan (both Belfast), Jim Noonan (Derry)
Honorary Life Vice-President Award: Andy McLaughlin (Illies Golden Gloves)
Posted: 11:38 am February 10, 2014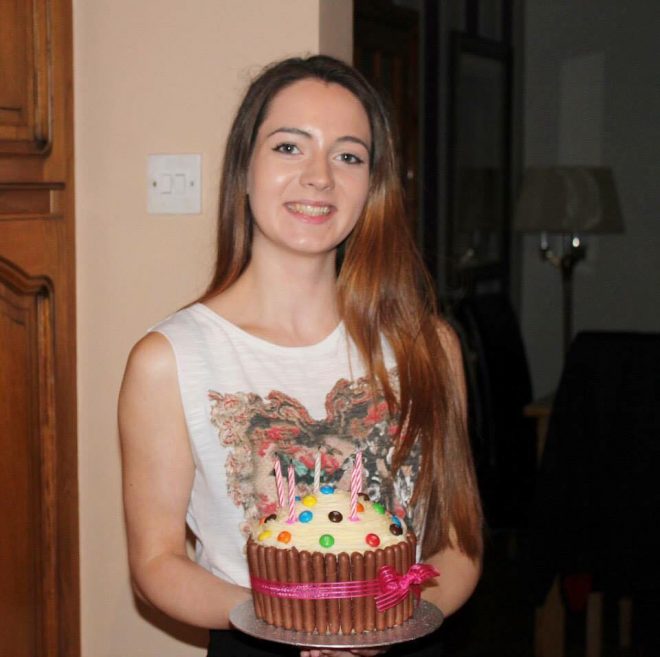 The event starts at 2pm at the shopping centre car park beside McElhinney's in Ballybofey.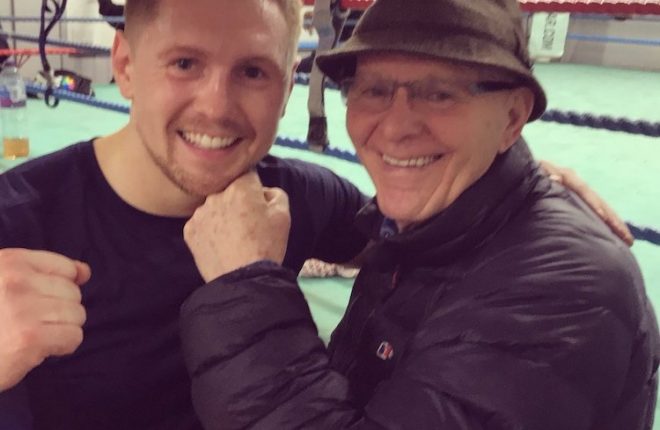 Brendan Ingle's funeral takes place in Sheffield today.