ONE OF Donegal's top musical acts In Their Thousands return to their favourite venue – The Greenroom Live, Letterkenny – for the first time in ages, this weekend.
After performing the Irish festival circuit last summer including Electric Picnic, Westport and Glasgowbury and finishing the year with a 300 capacity show at Bush Hall, London and a sellout show at An Grianán Theatre they are happy to be back in the Greenroom.
"It just has a class energy to play your songs in and it's a unique, alternative night out. It's become a hub for original music for all of the North West which was missing before. We played the night it opened, it's still our favourite venue."
Support on the night comes from two great acts: "We thought we'd ask our friends and two of our favourite local artists along on the night -The Apaches and Eve Murtagh. Mainly so we can get a chance to hear them play to be honest! The Apaches are a trio whose music sounds "Haunting – Like a soundtrack to a modern Western".
Eve Murtagh is a 16-year-old songwriter from Falcarragh – "She writes amazing songs, simple as that. We were blown away the first time we heard Eve sing."
ITT are now gearing up for their first Irish, UK and European tour in March and April 2014 and they're starting the gigging year with high energy. "A good standing-up rock show, We've missed playing in the Greenroom."
In Their Thousands play the Greenroom (above Voodoo Lounge) tomorrow, Saturday, February 15. Doors @ 10pm, Admission: €7
Posted: 4:23 pm February 14, 2014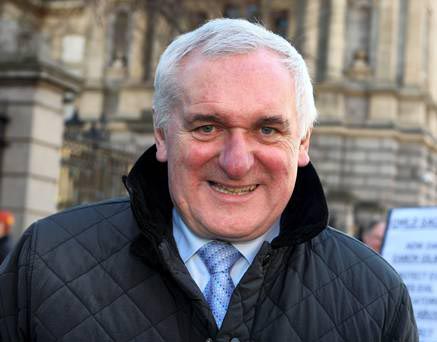 Local Brexit conference in Letterkenny next Friday where the guest speakers will include former Taoiseach Bertie Ahern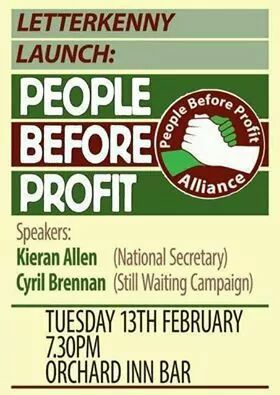 People Before Profit will launch a new Letterkenny branch tomorrow night in the Orchard Inn Bar.  Speakers will...
A MAN in his late fifties was stabbed last night at an apartment in Letterkenny after a number of...