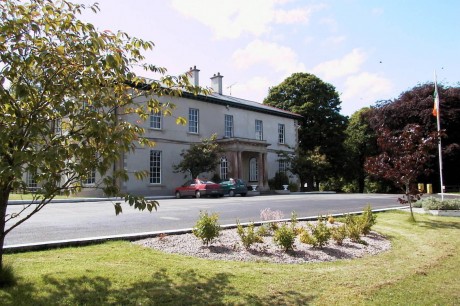 BY C.J.McGINLEY
THERE is still hope Rockhill Army Barracks on the outskirts of Letterkenny will be bought by Donegal County Council despite a clear indication from management the clear priority is to purchase Lifford Barracks only at this stage.
Members of the local authority have charged the County Manager Mr Seamus Neely to re-enter negotiations with the Department of Defence towards reducing the costs of a acquiring the two properties.
The two sites have been offered to the council for a combined price of €1.2m paid over six years.
Speaking at Monday's council meeting in Lifford Mr Neely stressed while the costs associated with the acquisition of Lifford were 'manageable and made good business sense', the costs of Rockhill were prohibitive.
However, rather than 'dividing the council' on the issue he has agreed to go back and negotiate for a more affordable price for both properties. The Department of Defence vacated both in 2009.
Posted: 4:11 pm February 25, 2014