BY SEÁN P. FEENY
A NEW album recorded by three talented Glasgow sisters in their West Donegal home has been receiving rave reviews on the Irish traditional music scene.
The Friel Sisters' self-titled debut album was officially launched during the final Frankie Kennedy Winter School at the start of January and now will be launched in Dublin next week and Glasgow in the beginning of March.
Twins, Sheila and Anna and their young sister Clare have received a lot of attention since their debut album was released, with plenty of airplays and even television performances on TG4.
Speaking to Sheila this week, she said it was an honour for the three sisters to launch their debut album during the last ever Frankie Kennedy Winter School.
"We learned a lot of music at Scoil Gheimhridh Frankie Kennedy and met a lot of lifelong friends there, plus it's on our family's home turf.
"The launch itself was a great event for us, it was sold out and we were blown away with the support. It was great to be joined by Gearóid Ó Maonaigh, Seamus O'Kane and even Nia (Mairéad Ní Mhaonaigh's daughter) for a song."
The daughters of Kerrykeel-born John Friel and Sheila (nee Duffy), whose family, the Coyles, hail from Doire na Mainsear, recorded the album in their home.
Sheila said: "We recorded at our home in Doire na Mainsear. Don't be fooled by the recording quality, thanks to sound engineer and friend Sean Keegan," she laughed.
"It's a very special place for us as it was our great granny's house and hosted generations of craic and ceol in our family.
"You can feel that in the house and hopefully you can feel that in the album – especially singing family songs that have been sung there many times in the past. We wanted the album to be true to how we play as though you're sitting in our home in Doire na Mainsear with us."
Sheila said the bulk of the recording was done over four days and was 'really laid back'. "We hope that comes across. We recorded the week after Scoil Samhraidh Willie Clancy which was great musically as the fingers were warmed up and tunes were fresh, but it was tough on the voices, especially as we were in Huidi Beag's the night before we recorded the vocals.
"The recording was left running for a lot of the day so you can hear our awful chat between sets and sitting about. Sean has great bribery material," she laughed.
"A few bits and pieces where recorded/firmed up on other days, for example the track featuring Griogair Labhruidh was recorded in Glasgow, again at our house where we grew up."
Sheila said it was a privilege to work with guest musicians such as Gearoid Ó Maonaigh, Seamus O'Kane and Griogair Labhruidh.
"They've all known us for many years. Gearoid, in particular, has always encouraged us, as have the rest of the Mooney family in Gaoth Dobhair.
"Gearoid's father, the late Francie Mooney, always invited us in to sessions as kids/teens and taught us tunes. We hope the long friendships come across in the music. A big mention has to go to Sean Keegan who engineered the album and to Edain O'Donnell for help with the artwork. We've had a lot of help though from other friends like Mairéad (Ní Mhaonaigh), Caitlin Nic Gabhann and Aidan O'Donnell during the recording and mixing process.
"We also had help from Connie Mhary Mhici the night before recording our song in Irish, but to name everyone here would be impossible. We've been very lucky."
Sheila said they have been delighted with the response to the album. "CDs have been sent across Europe and as far as Japan, America, Africa and Australia.
"We've been totally humbled by some of the reviews we've received – and not a bribe insight needed, would you believe," she laughed.
At the moment Sheila and Anna are managing to balance their work as dentists and the music, while is Clare is still at university. "But who knows what the future holds? We'd love to have the chance to concentrate more on our music," she said.
The Dublin launch of the album is in The Grand Social on Lower Liffey St on Tuesday next, 8pm (Admission Free), before their big launch at Home in Glasgow on March 8 at St Andrews In the Square.
The Friel Sisters' album is is available from Claddagh Records, Celtic Note, CD Baby All Celtic Music, Tambourine (Japan), iTunes, Google Play and www.frielmusic.com
Posted: 7:30 pm February 21, 2014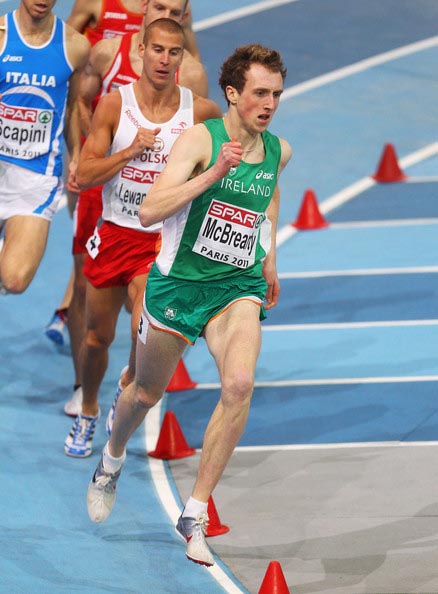 For seven months, the Letterkenny AC man was happy to stay under the radar and beaver away on the...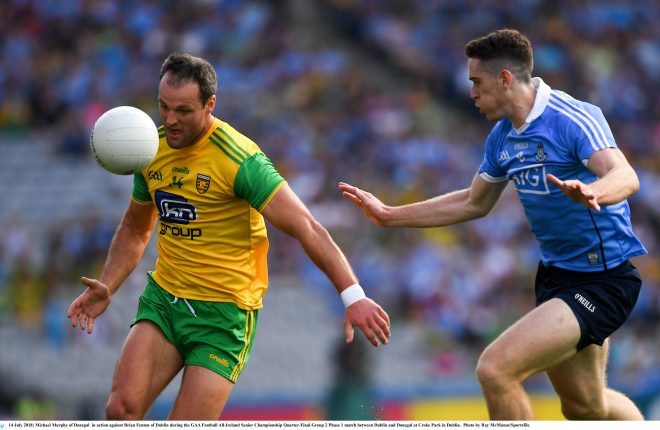 Dublin too strong in Croker.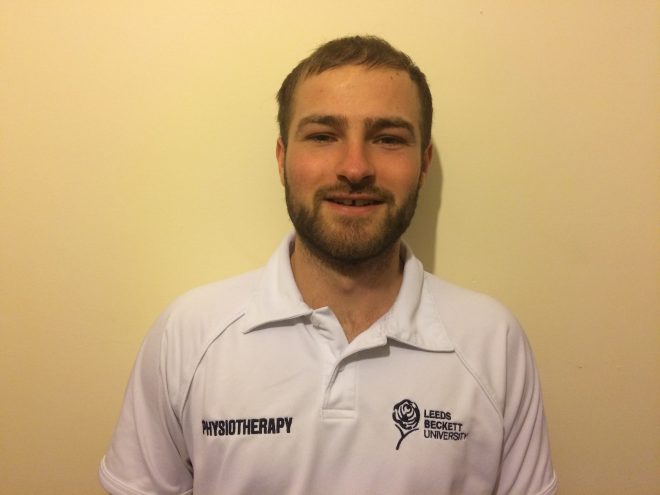 If you'd like to help, please consider taking part in Rory's study by visiting www.tinyurl.com/gaainjuries