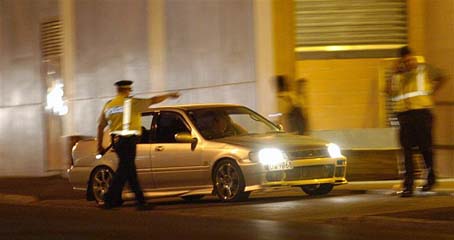 BY C.J.MCGINLEY
GARDAI in Donegal will 'carefully monitor' future 'car cruises' following the first major boy racer or modified car event of its kind at the weekend.
Speaking to the Donegal News, Inspector David Kelly, confirmed one car had been seized and others had been asked to produce documentation for issues such as tax, insurance and VRT following the event in Letterkenny on Sunday evening.
"We will be keeping a close eye on any future events," he said.
"We'd appeal to all drivers to be conscious of the needs of other road users," Inspector Kelly added.
Traffic came to a standstill around Letterkenny as the modified cars gathered at 7pm at in the Pearse Road-Retail Park. It was organised on Facebook and advertised as "The First Southern Ireland Cruise".
Posted: 4:21 pm February 26, 2014