THE Butt Drama Circle's 2014 festival play Parlour Song by Jez Butterworth runs for three nights at The Balor Theatre next week. It's a tale of suburban angst, a marriage gone stale and a best friend and neighbour getting too close for comfort.
Ned (Eddie Flanagan) is a chubby demolition expert who remains besotted with Joy (Aoife Flanagan) his wife of eleven years. Joy, however, is bored and takes a fancy to neighbour Dale (Shaun Byrne) who runs a car wash company and acts like an East End wide boy.As a long hot summer comes to an end and passions spill over who will pay the price for their betrayal?
Directed by Shaun Byrne, Parlour Song is the work of Jez Butterworth one of the UK's top playwrights. His suburbia is a place of illicit desire, and bad dreams. As he scratches away at the surface of day to day banality, beneath the car boot sales and the barbeques lurk dangerous appetites and mounting unease.
Parlour Song runs from Tuesday, February 25 to Thursday, February 27 at 8.30pm nightly. Tickets are €10 and are available from The Balor Box Office on Tel 07491 31840 or online at www.balorartscentre.com
Posted: 1:00 pm February 18, 2014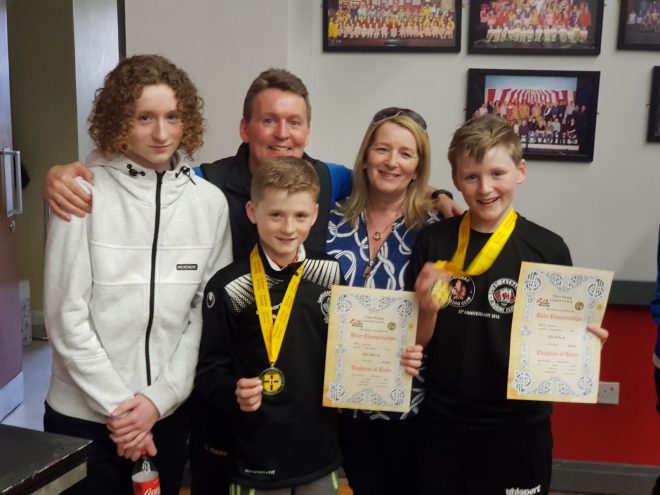 Seán Brady Devenney (11) and older brother Cathaír (12) from Corgary, Ballybofey, now progress to the All-Ireland finals in...
Inspired by the patchwork quilt 'Love Across The Waves' by Arranmore and Tir Boghaine Women's Groups, At The End...