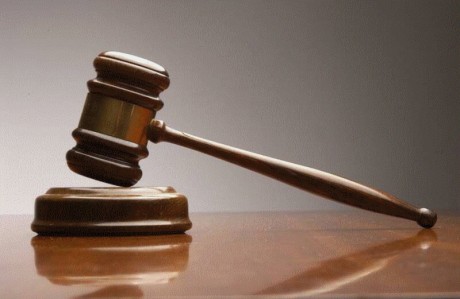 A BUNDORAN man appeared in court today in relation to an incident which occurred at a meeting of Bundoran Town Council yesterday evening.
Thomas McNulty (55) of Main Street was before today's An Clochan Liath District Court charged with threatening, abusive or insulting behaviour in Bundoran yesterday.
The defendant was arrested at 4.30pm and taken to Ballyshannon Garda Station following an altercation between councillors and members of the public.
Garda Helen Munnelly told Judge Paul Kelly the defendant had declined to sign station bail and that is why the case had been brought before the court.
McNulty, representing himself, asked the judge to adjourn the case for hearing and to be furnished with any statements by An Garda Siochána.
The defendant told the court he did not said the garda bail bond as he disagreed with the charge and there was no evidence to support it. Judge Kelly told McNulty, the gardaí had no objection to bail but that he needed to sign the bail bond to give assurance that he would turn up to the next court sitting. McNulty said he would sign the bond, but he did not know why he was in court.
The judge released McNulty on his own bail, made a statements order and adjourned the case to the February 21 sitting of Ballyshannon District Court.
Posted: 3:23 pm February 11, 2014