Monaghan 1st XV 5 – Letterkenny 1st XV 6
Letterkenny travelled down to Monaghan for the quarter final of the Gordon West Cup on Saturday. Having been beaten by Monaghan in their last league fixture this was always going to be a tough game for the Kenny men.
The game started with high intensity and Monaghan putting on the pressure and working towards the Kenny 22 but the defence held strong and eventually an unforced error saw Letterkenny getting a turnover which was cleared well by full back David King. Monaghan began using the wind to their advantage and kept the kicking game going and putting the kenny back 3 under pressure for a period. Letterkenny counter attacked though and a brilliant run by center Colm McNicholl went from his 22 line right up to the Monaghan 22.
The forwards then took over and used their big ball carriers Ray Clarke and Conor Dunleavy to drive on towards the Monaghan tryline. The Monaghan defence held and they got a turnover which was cleared. The half ended with no score.
Letterkenny started off the 2nd half well with outhalf Conal McGinley using the wind to get good distance on his kicks and securing a lineout on the Monaghan 22. Kenny won the lineout and got it out to the backs who ran the ball in but a high tackle on center David O'Reilly gave Kenny a penalty which was kicked over by Bryan McGinley.
Monaghan then responded with quick loose play making a break on the Kenny wing. Kenny were too slow scrambling the defence and the Monaghan no 6 got through for a try at the left corner. Monaghan failed to convert and the scoreline was 5-3.
More kicking back and forth saw Kenny use the wind again. Another line out on the Monaghan 22 was won and replacement back row Craig Heron made a break and gained yards into the Monaghan 22 but was taken down close to the left corner, The Monaghan tackler didn't release and kenny got the penalty. Bryan McGinley stepped up for a very difficult kick and it soared between the posts as both sides held their breath. With 5 minutes to go Kenny were in the lead 6-5.
Serious pressure from Monaghan pushed them right up to the Kenny 22. It was all to play for as Monaghan put in everything they had and Kenny equally put their bodies on the line defending. Phase after phase and only half a meter from the tryline
Monaghan kept battering away but into the 80th minute the strong defence held out for Kenny and they turned it over. It was passed back to King who kicked it out and the final whistle was blown. Letterkenny were through to the semi finals, and luckily with such a tough physical battle there were no serious injury concerns for coach Boyd Robinson.
Letterkenny 1st XV: M Foy, G Canning, R Clarke, K Durran, C Dunleavy, R McLoughlin, L McGlynn, C Clarke, C Sheridan, C McGinley, B McGinley, D O'Reilly, C McNicholl, C Curran, D King, C Heron, B McGrory.
With a few weeks to prepare for the semi final Letterkenny have a tough away game against Lurgan in the league this Saturday.
Posted: 11:57 am February 24, 2014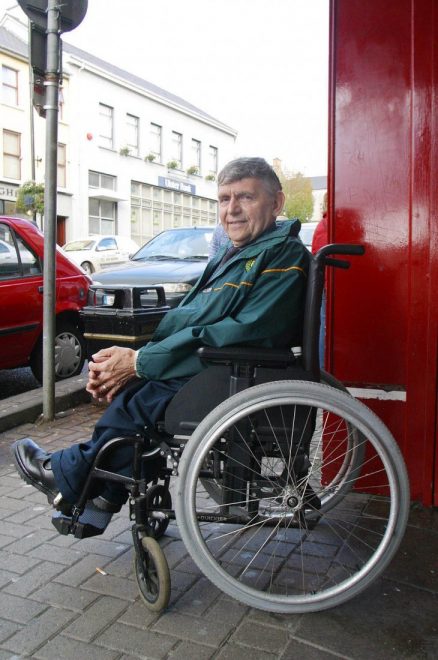 John never received any medals or awards for his contribution to sport but he received many testimonials from people...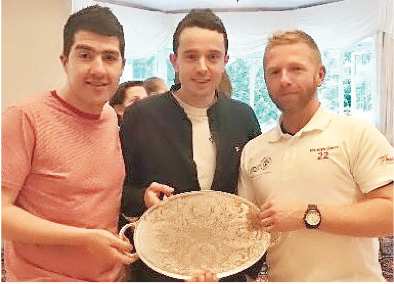 Derek Walker & Christopher Molloy pictured with Kieran Duey of Nancy's Barn Ballyliffin & newly crowned World seafood chowder...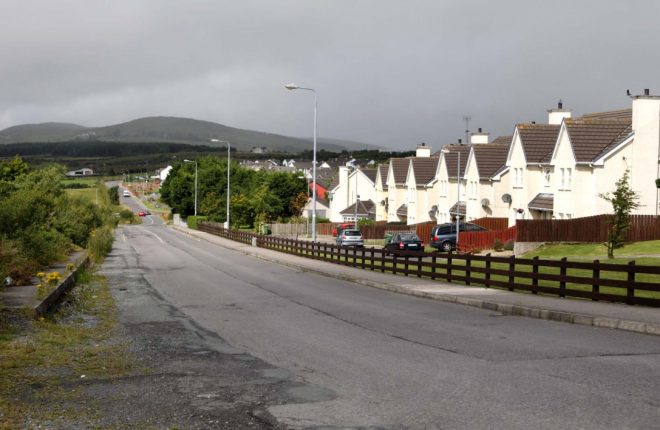 RESIDENTS were left terrified and in a state of shock following an explosion that happened in the Glencar area...