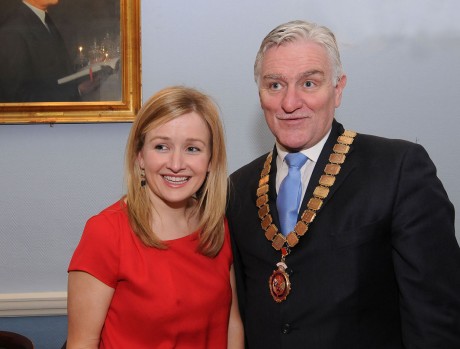 Sheila Perry, a native of Ballyshannon and a class teacher in de La Salle National School, Ballyfermot, Dublin  has been announced as a winner of a bursary from the Irish National Teachers' Organisation to help fund education research.
Ms Perry's research (to Masters Level in UCD) concerns children with special needs in mainstream schools. It looks at the provisions that are in place in schools in Ireland, the legislation and policy documents that are the backdrop to these provisions and the impact these measures have on children with special needs in schools. It contains a thematic analysis of public case law about special educational needs.
The work will trace special educational provision through five Acts of legislation – the Education Act of 1998, The Equal Status Act 2000, The Education (Welfare) Act 2000, the Education for Persons with Special Educational Needs Act (EPSEN) 2004 and The Disability Act 2005. It will also look at the reports of relevant investigative committees, working groups, policy documents and Department of Education circulars in terms of their influence on legislation for special/ additional needs education in Ireland.
A number of key court cases are explored including Paul O'Donoghue v Minister for Health and others; Jamie Sinnott and Katherine Sinnott v Minister for Education and others; F.N. V Minister for Education and others; T.D. and others V Minister for Education and others and Clare V Minister for Education and Science.
Schools now find themselves in an increasingly vulnerable legal position meeting their responsibilities as inclusive educators of the children with additional educational needs on their roll books. Ireland has been slow to develop concrete provision in this area but many positive changes have occurred in recent decades. However the regrettable postponement of vital sections of the Education for Persons with Special Educational Needs Act 2004 means that children who are entitled to certain provisions are without legal privilege to individual education plans or assessment.
Speaking at the presentation of the bursaries in Dublin, the President of the INTO, Brendan O Sullivan said it was a source of pride to the INTO that at least 75% of primary teachers voluntarily undertake additional training and study.
"By acquiring new skills and expanding their knowledge, teachers enhance their practice and ultimately everyone benefits – including the children in their classrooms."
Every year since 1993 primary teachers undertaking research have been supported by the INTO through the Bursary Scheme.
This year, five awards of €1,500 were made. More than fifty applications were submitted in December and judged by an independent assessor from one of the colleges of education.
Posted: 3:09 pm February 7, 2014