THE Irish Music Rights Organisation (IMRO) is delighted to announce that the sixth IMRO Live Music Venue of the Year Awards will take place on Tuesday 4th February 2014 at IMRO HQ in Dublin.
The shortlist (below) was announced yesterday morning via the IMRO building by Victor Finn (IMRO Chief Executive) and Keith Johnson (Director of Marketing & Membership) and amongst the award nominations are two Donegal venues and one festival.
The annual awards celebrate the dedication and passion of those who work in Ireland's live music venues, providing the public with an exceptional live music experience, week in, week out.
More than 8,500 IMRO members considered hundreds of venues across the country for the shortlist. Venues were judged on their commitment to providing the core elements that make for a great live music venue – atmosphere, sound and lighting, staging, diversity of programming and importantly, the staff and management of each venue. IMRO members also voted on Ireland's music festivals, delivering a shortlist of their top ten festivals.
Live music venues and festivals play a vital role in the music industry in Ireland, giving international and homegrown artists a platform to engage with fans and build new audiences. They also play a central role in urban and rural communities across the country, providing a social gathering space for varied audiences, and contributing hugely to the domestic economy.
Of the Awards, Victor Finn, IMRO Chief Executive said, "Over the years these Awards have become a much sought after industry accolade and they clearly highlight the pivotal contribution that venues and festivals make to local economies and the significant role they play in providing a public platform for Irish songwriters and performers".
At the ceremony in IMRO HQ in Dublin on February 4, awards will be presented to the leading live music venue in each of the following regions: Dublin, Leinster (excluding Dublin), Connacht, Munster and Ulster (Donegal, Monaghan, Cavan). The IMRO Music Festival of the Year will also be presented on the night.
One overall award will be presented to the IMRO National Live Music Venue of the Year. This award is decided upon by the public, who vote for their live music venue of the year from the combined shortlist of all the regions.
Live music fans should simply log on to http://www.surveymonkey.com/s/imrovenueawards and choose their favourite from the shortlist provided, by January 31st. One lucky voter will win a Samsung Galaxy Tab 3.
The Hot Press Live Music Venue of the Year Readers Poll will also be part of the awards and Hot Press fans can vote at http://www.hotpress.com/readerspoll
"Ireland has a wonderfully vibrant music scene right now," Niall Stokes, editor of Hot Press said, "with a fresh wave of talent coming through and making an impression internationally. But with sales of albums having fallen dramatically, live music is more important than ever, as the lifeblood of the industry. Which makes it crucial that we have great venues all over Ireland in which our songwriters, artists and bands can build their experience and audiences.
"The votes from the public for our best venues have been flooding in on http://www.hotpress.com/readerspoll confirming that the IMRO Live Music Venue Awards are hugely important, as a way of nurturing and rewarding excellence."
IMRO Live Music Venue of the Year / Live Festival of the Year 2013 Shortlist
IMRO Dublin Live Music Venue of the Year 2013
Whelans, Dublin 2
Vicar Street, Dublin 8
O2, Dublin 1
The Grand Social, Dublin 1
Olympia Theatre, Dublin 2
IMRO Rest of Leinster Live Music Venue of the Year 2013
The Set Theatre, Kilkenny
Cleeres, Kilkenny
Sky & The Ground, Wexford
Mermaid Arts Centre, Wicklow
Kavanagh's, Portlaoise, Co Laois
IMRO Connacht Live Music Venue of the Year 2013
Roisin Dubh, Galway
JJ Harlows, Roscommon
Matt Molloy's, Westport, Co. Mayo
Hawk's Well Theatre, Co. Sligo
The Townhouse Bar, Galway
IMRO Munster Live Music Venue of the Year 2013
The Pavilion, Cork
Crane Lane Theatre, Cork
DeBarras, Clonakilty Cork
Dolans, Limerick
Coughlans, Cork
IMRO Ulster Live Music Venue of the Year 2013
The Glencarn Hotel, Monaghan
An Grianán Theatre, Letterkenny
Ramor Theatre, Cavan
McKenna's, Monaghan
The Abbey Hotel, Donegal Town
IMRO Music Festival of the Year 2013
Electric Picnic
Other Voices Music Trail
Body & Soul
Longitude
Life
Sea Sessions
Willie Clancy Festival
Kilkenny Rhythm & Blues
Galway Arts Festival
Temple Bar TradFest
Posted: 9:53 am January 3, 2014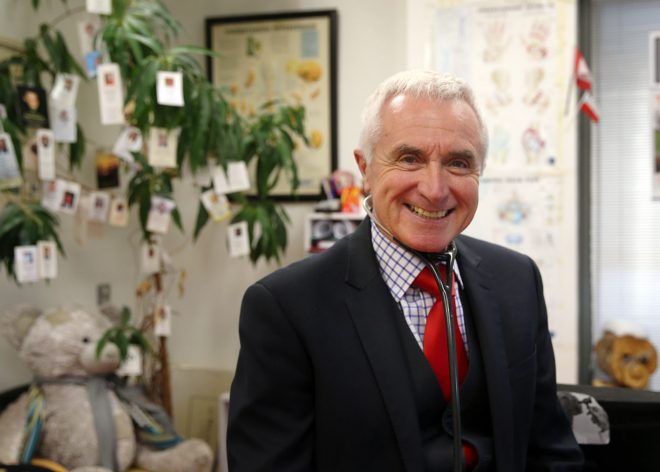 Letterkenny based GP Dr James McDaid said that an 'awful' lot of people across Donegal were using benzodiazepines.