BY CHRIS MCNULTY
SEAN Dunnion, the chairman of the Donegal county board, has said that his committee had to stand by their man when Patrick McBrearty chose not to attend a Croke Park hearing following allegations that the player had been bitten during a game against Dublin last year.
The GAA's Director General, Paraic Duffy, was highly critical of the handling of the affair by both counties, who he said had lacked 'leadership'.
A Dublin player was charged with biting the then 19-year old Donegal forward during their National League game in Ballybofey last April and was given a proposed three-match ban, which was appealed.
The player was cleared after McBrearty opted not to give evidence to the Central Hearings Committee.
"The Central Competitions Control Committee (CCCC) investigated the matter as thoroughly as possible, but was greatly hindered by the absence of video and other evidence," Duffy's report said.
"The CCCC, therefore, was reliant on the integrity of those involved to play their part in ensuring that justice was served. However, no one was proved to have inflicted the bite simply because no one admitted to having done so and because the player who was bitten decided not to attend a hearing on the case."
Duffy said the incident was 'disgusting and shocking', but said the blame for damaging the 'reputation of the Associaton' lay with 'players, team officials and county committee officers'.
"It's not surprising that's he's highlighted it in his report," Dunnion said.
"I know he's pinpointing officials there but it was a very difficult time and the only evidence that could've been given was going to be given by Patrick McBrearty.
"Unfortunately, Patrick decided he didn't want to attend and we had to support him and stand by him. It was a difficult decision too for a young player who was only 19 at the time. We had to stand by him."
The Donegal chairman seemed frustrated, but not surprised after Donegal was again referenced by a leading GAA official in relation to the decision to defer the start of the 2014 Donegal club championship until the county team's interest in the All-Ireland Championship has ended.
While Duffy did not directly name them, it was clear that the 'one county' he mentioned was Donegal, when he said their arrangement  'shows neither concern nor respect for club players'.
After the decision was made public, following a vote by the clubs in September, Donegal officials were called to attend a meeting in Croke Park to explain the matter, on foot of a complaint sent by the Medical, Scientific and Welfare sub committee.
Dunnion said: "We've been at pains in the past to understand why we have been pointed at on this one. Everyone knows anecdotally this goes on in a large majority of the counties, particularly the counties who are successful.
"We'd be disappointed that we've been fingered for something that is an issue in plenty of other counties. I've outlined a few times, until they fix the master fixture plan and give us the Sundays throughout the year that allows us to do justice to the club player, there's always going to be a difficulty.
"We've not broken any rules. It in the the power of all CCC's to run their fixtures as they see fit. It wasn't a decision of the CCC in the county or the county executive, this was a decision taken by all of our senior and intermediate clubs.
"They had two options and this is what has been getting lost. They were given an option to play some of the club championship in late April, early May or to defer it. It wasn't the fact it was deferred it, it was seen as a better option."
Posted: 11:05 pm January 22, 2014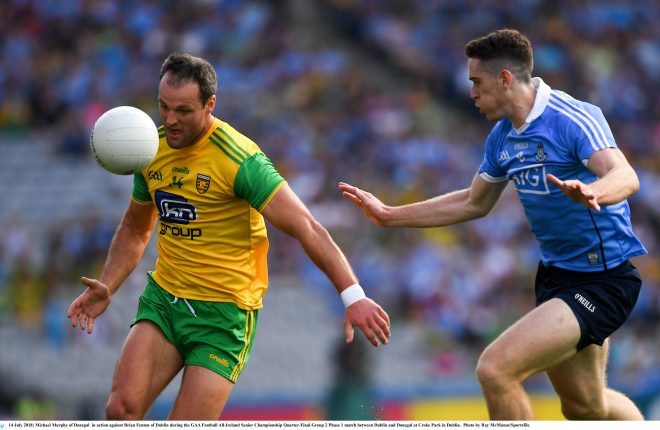 Dublin too strong in Croker.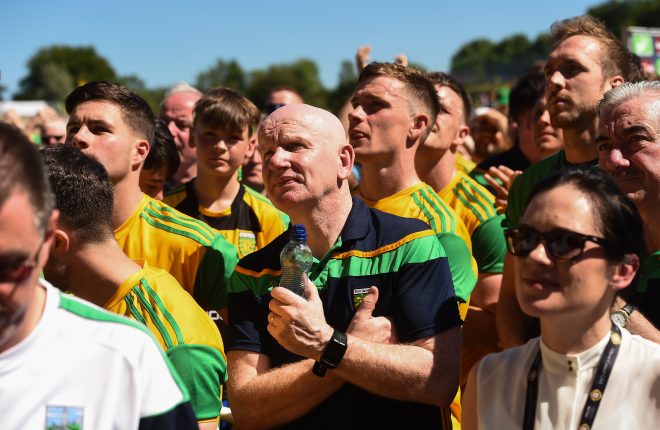 Last Sunday was one of those really special days to hail from Donegal
McBrearty's season is over.