BY SEÁN P. FEENY
A GROUP campaigning against plans to remove a Catholic Chapel and other places of worship at Letterkenny General Hospital took the streets of Letterkenny on Saturday afternoon to collect signatures to present to the Health Service Executive in the coming weeks.
The Letterkenny Hospital Chapel Retention Committee represents people from all over Donegal who are 'dismayed' about plans to remove the Catholic Chapel from the hospital campus.
The committee is seeking signatures in support of retaining the Catholic Chapel and all ancillary space in Letterkenny General Hospital.
The group's chairman, Fr Eamonn Kelly told the Donegal News, that Saturday was only the beginning of their campaign to collect signatures in support of their campaign.
Fr Kelly said there was a lot of support out there for their campaign, but also a lot of lack of knowledge about what was happening to the chapel at Letterkenny General. "A lot of people didn't know that the HSE planned not to re-open the chapel at Letterkenny General following the terrible floods last year.
"Only for the media recently reporting on the plans and, more recently, our campaign, people would not have known the chapel was not going to be reopened.
"it has taken a while for this information to get out there, while it has also been hard to get information from the HSE on their plans, but we believe the chapel won't be given back as it was before, which is what we are campaiging for," said Fr Eamonn.
The Letterkenny-based briest said Saturday's meeting in the town was only a 'little beginning'. "Hopefully, by next weekend we will have a lot more signatures to present to the HSE to show that there is a large interest in the retention of the chapel.
"But our campaign is not just about collecting signatures, it is also about creating awareness that this is happening as we try to get our chapel back," he said.
The campaign follows revelations in the Donegal News before Christmas that management were in the 'early stages' of discussions with religious representatives to replace the chapel, the Church of Ireland oratory and other religious places of prayer with an inter-denominational 'room or space' as part of refurbishment plans following the July flood.
The plans generated disquiet and deep concerns among staff and visitors as there has been a dedicated Catholic chapel in the hospital since it was first built. The chapel has been closed since the flood necessitating visitors, patients and staff having to go across the road to the chapel at St Conal's for prayers.
Posted: 3:30 pm January 13, 2014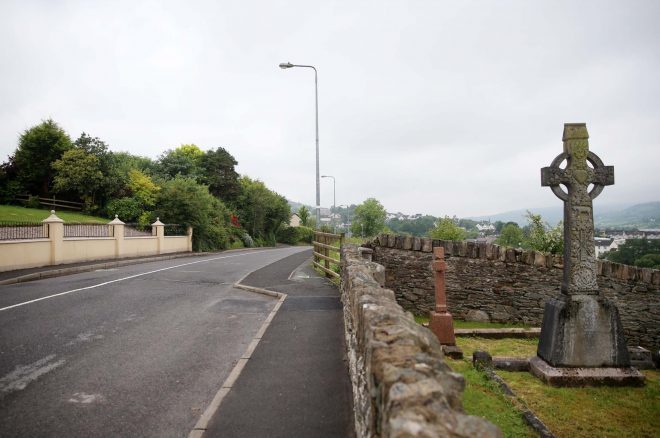 The proposed route of the new multi-million euro Letterkenny Southern Relief Road has caused a lot of debate and...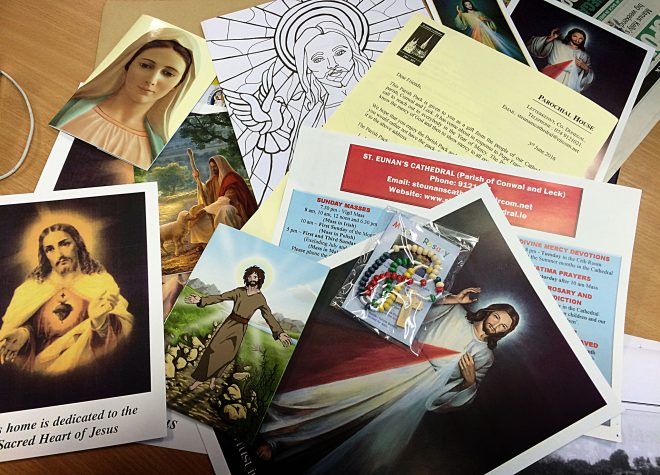 A 'Parish Pack' has been distributed to more than 7,000 homes in Letterkenny in recent days as a gift...