BY CHRIS MCNULTY
BONAGEE United's Niall Callaghan was elected as the new secretary of the Ulster Senior League on Monday night.
The 39-year old, the proprietor of Callaghan's XL shop in Letterkenny, was elected to the position unopposed after Duffy confirmed that he was not seeking re-election, bringing to an end his six-year stint as secretary.
The Ramelton native will continue on the Executive, as he swaps jobs with Callaghan to take up the role of assistant secretary.
The USL ship has sailed in some choppy waters of late, with 111 players having transferred out of the League in 2013 to move to junior clubs, a year on from the debacle of seven players having registrations terminated for playing outside the jurisdiction of the FAI.
There have also been question marks over the future participation of some of the League's clubs, but the new secretary believes the League is in good shape.
"We had a good AGM with some very positive points put across by clubs," he said.
"It's a good League that we have here. Last year's mass exodus of players didn't reflect well on the League but by bringing the start date forward by a few weeks, starting in late February, we're hoping that will help the exodus problem and enable us to keep the best players within the League.
"I'm looking forward to getting to work for the betterment of the League. I believe the best teams in this county are in the Ulster Senior League.
"Hopefully we can make the League go from strength-to-strength."
Callaghan has been a member of the Executive for three years now –  and admitted his surprise at being elected on Monday night.
He said: "I'm delighted to get the post. It came as a bit of a surprise.
"I think I'm ready for it. I know what the League is about and I'll be working with fantastic clubs and great football people.
"Mark is a good friend of my own who gave six great years of service. I've learned a lot from him over the last three years and it's good that he has stayed on the committee – he might get sick of me ringing him over the next few months."
Duffy announced the decision to step aside in his secretary's report, citing work and family commitments as his reason for vacating the role previously held by his late father, Brendan.
"I am a football man who enjoys the game, someone who was brought up on footbal, so it was a difficult decision," he said.
"At the same time, due to work and family commitments at the present moment I knew that I had to stand back. This season I probably didn't give the commitment that the job needed and deserved."
A former goalkeeper who played with Omagh Town in the Irish League in his pomp as well as USL clubs Letterkenny Rovers and his native Swilly Rovers, Duffy has been steeped in the game.
He was delighted to hand the baton to Callaghan.
He said: "The League is lucky in that we have a ready-made secretary in Niall. That made the decision easier. He is well capable and I'm looking forward to assisting him. That's a good thing because it means I'm still here for any queries that he may have. It also means that I am staying involved in football.
"We're trying to improve football at intermediate level in Donegal and I want to keep being involved.
"Last year was difficult with work getting so busy so I can take a little step back now."
A Trustee of Swilly Rovers, Duffy is hopeful for the future of the League, despite encountering some recent difficulties.
He said: "I enjoyed my time as secretary. There were a lot of issues around transfers and registrations, especially again with players playing outside the jurisdiction and the League lost a lot of players to junior football through the season. These issues need open and honest debate. Clubs and the League need to work together to achieve this."
Chairman Johnny McCafferty, Vice-Chairman Jim McConnell, Treasurer Donal Coyle and Registrar Dessie Kelly were all re-elected unopposed with PRO Paul McGover set to be appointed at the next meeting of the executive.
Kelly had expressed the hope that a replacement could be found for his portfolio. "I have my time served," he told the meeting.
However, Kelly was re-elected again on the proposal of Johnny McCafferty, which was seconded by Henry McGlinchey (Kildrum Tigers). Swilly's John Diver had been proposed by Patrick Sweeney (Fanad United) for the position, but the Ramelton man declined before a seconder could come in.
Interestingly, for the six positions up for grabs on the night Diver was the only person other than those at the top table to be even proposed for a post.
Posted: 10:30 am January 10, 2014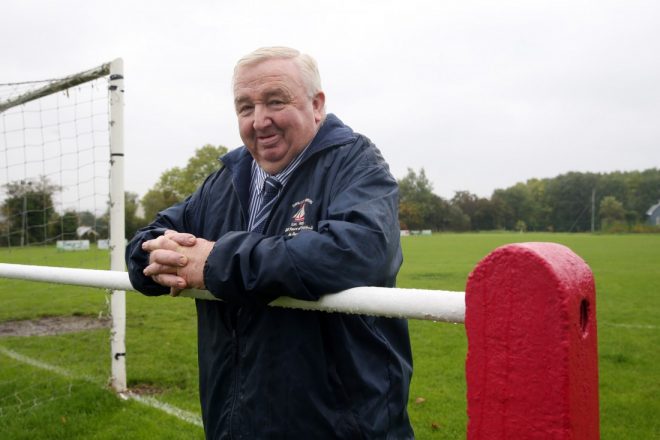 Swilly Rovers chairman Ivan Grier has been working diligently behind the scenes at the famous Ramelton club for the...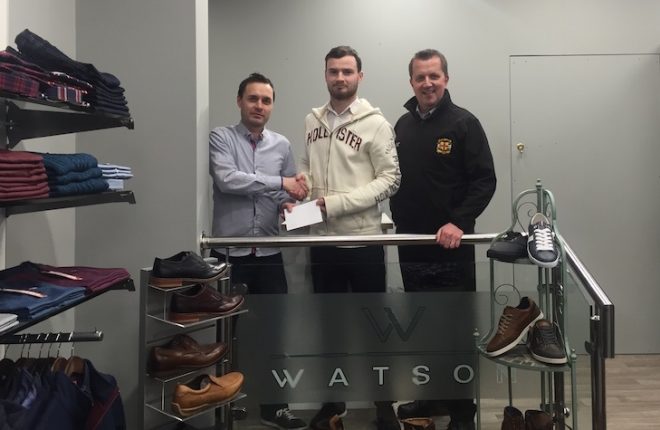 It was a good month for the Cockhill Celtic star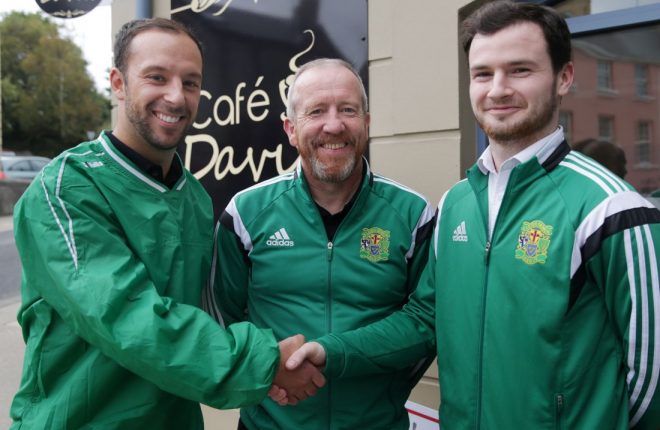 BUNCRANA Pier Tragedy hero Davitt Walsh has spoken about how football has helped him come to terms with that...