BY CHRIS MCNULTY
MICHAEL Deeney says he is 'honoured' to have been appointed as the new manager of Fanad United.
The club confirmed on Monday that the 45-year old former Greenock Morton forward had been selected as the man to replace Ollie Horgan in the hotseat.
The fourteen-times Ulster Senior League champions have been on the look-out since Horgan took over at Finn Harps in November – but Deeney was this week anointed to the throne at Triagh-A-Locha.
"Fanad United is a big club and I am aware of its stature," Deeney told the Donegal News this week.
"It is an honour to be selected and I am immensely looking forward to getting started. The club is in a bit of a transition and it won't be straightforward, but hopefully I can make an impact and leave a good impression.
"I can't wait to get stuck into it."
It is clear from his accent that he is not from the peninsula, but the Scot, the son of a Kerrykeel native, has been resident in Ramelton for the last two years and has been involved with Swilly Rovers Under 16s, working alongside Tony McNamee.
He said: "I am upfront and honest – and I have already said to Fanad United that if I am lacking in something it is knowledge of the local game. I suppose I am still a wee bit of an outsider looking in. I'm confident in my ability as a coach and as a manager.
"I did a bit of coaching at Swilly and those players have improved immensely.
"It was a big thing for me to walk away from there, even if it was 'only' at Under 16 level. They're fantastic young players and good boys – and I genuinely think that they have a chance in the National Cup.
"But this was an Ulster Senior League job and it was Fanad United too, which was huge."
'Dixie' Deeney played with Morton from 1988 until 1992. He was once regarded by a Scottish newspaper as 'the man who could beat three players in a telephone box'.
He played in a team alongside the likes of Derek McInnes – the current Aberdeen manager – and Davy Hopkin, who went onto play for Chelsea and is now back at Morton, acting as assistant manager to Kenny Shiels.
In 51 games at Morton after moving from Pollok United, he scored just five goals.
He said: "I was a centre-forward, but the problem was I didn't score enough goals. I had a really good record before I went to Morton. I always say that if I had score more goals I mightn't be where I am – I could be living the life of luxury!
"I loved it at Morton – they really looked after me and I left with some great memories. Morton is a great club and I still look out for their results."
He met his Fanad squad for the first time on Wednesday night and while time is short until the opening game of the 2014 season on February 23rd, he is relishing the task.
He said: "The big thing is that I believe I will be given time. Fanad are in transition, particularly with Ollie leaving. Ollie did an amazing job at the club, but the feedback to me has been very good so far. Fanad are concentrating on their youth, which really appealed to me, so we'll see how it goes in terms of trying to improve them."
A club statement said that Deeney was appointed after 'serious consideration'.
"He is held amongst very high regards within any team which he's been involved with and is seen as one of the best up and coming coaches in this area," the statement read.
"He is very keen to see youth football being developed and furthered in this area and this is one of the main reason we as a club appointed him as senior coach."
Posted: 11:45 am January 10, 2014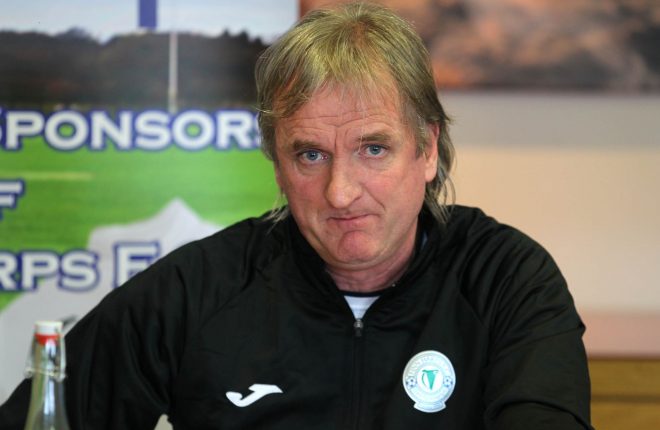 Wexford visit Finn Park tonight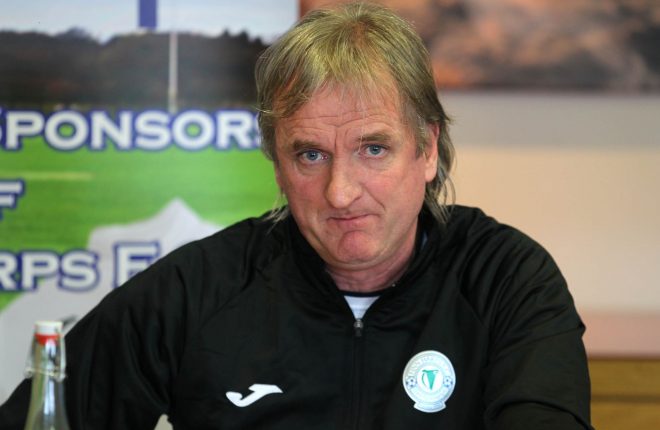 Harps will travel to Cork and back on the one day.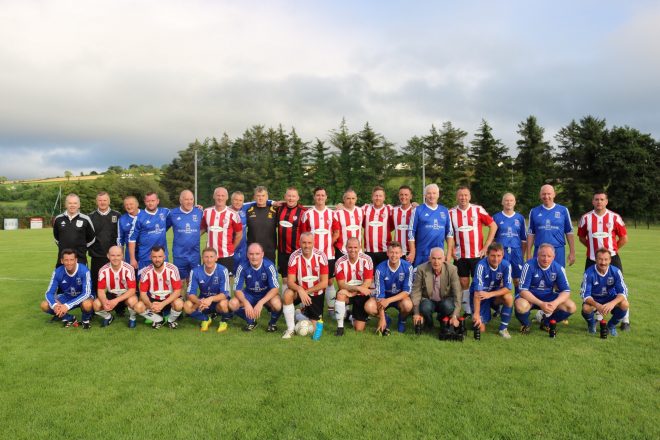 'Busty' would have enjoyed the craic while no doubt he would also have approved of the 'ground' football on...