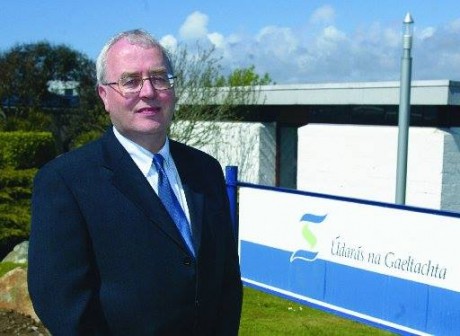 POPULAR Gleann Cholm Cille man, Liam Ó Cuinneagáin, has been named Donegal Person of the Year for 2013.
The announcement was made in Dublin's Mansion House last night.
Liam has received many awards and praise for his dedication and effort in promoting the Irish language and his locality of Gleann Cholm Cille. He works tirelessly to promote both at every possible opportunity.
A co-founder of the world-famous Irish language organisation, Oideas Geal, Mr Ó Cuinneagáin has created employment in his hometown and surrounding areas and helped generate much needed revenue for the area.
Liam served as Cathaoirleach of Oireachtas na Gaeilge (1991-1994) after their national festival was hosted in Gleann Cholm Cille in 1989.
He was honoured as recipient of the ReHab/AIB Donegal Person of the Year for Culture (1997).
Well-known as a lecturer and broadcaster in Ireland and abroad, Liam is also publisher of the successful Irish language internet magazine Beo.ie.
He is an alumnus of the Tourism Program, Irish Institute, Boston College, (1998) and was awarded the UCD Bord na Gaeilge Alumni Award (2008) and  the prestigious 'Gradam an Phiarsaigh/ Patrick Pearse Award' trophy for services to education and the Irish language  in 2010.
Having completed two terms as the Cathaoirleach of Údarás na Gaeltachta (2002-2012), Liam currently serves as board member of County Donegal Tourism and of The Donegal County Enterprise Fund.
He is also Cathaoirleach of Comhairle Pharóiste Ghleann Colm Cille and the Director of Oideas Gael.
At last night's ceremony, Cathaoirleach, Sorcha Ní Dhomhnaill thanked Jim Mc Guinness, last year's winner, for his work, commitment and dedication.
She finished by announcing the Donegal Person of the Year "A man who has done so much in promoting An Ghaeilge, culture and bringing employment to his beautiful but isolated area of Gleann Cholmcille."
She also said that he is considered by many people as a modern day Fr. McDyer. Liam received a great welcome by all those present in the Mansion House on the night.
Liam Ó Cuinneagáin will be inaugurated as The Donegal Person of the Year 2013 at the Annual Gala Ball on Saturday, March 1, in the Regency Hotel, Drumcondra, Dublin.
Tickets are limited so please contact Public Relations Officer at 087 2439317 to reserve your tickets.
Posted: 11:24 am January 21, 2014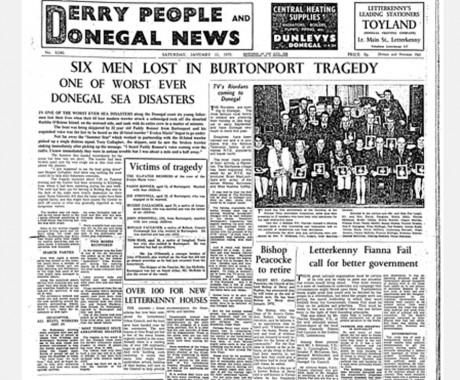 A SOLEMN Mass will be held in Burtonport next Wednesday to mark the 40th anniversary of the sinking of...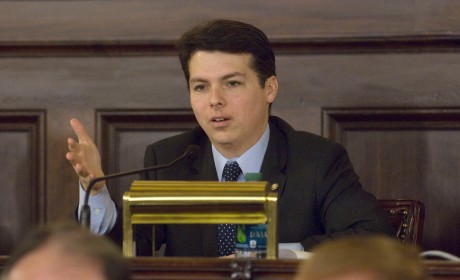 THE son of a Donegal emigrant will learn on Wednesday whether or not he will become the youngest Congressman...
THE centenary of the birth of Wales' most famous literary son Dylan Thomas, was celebrated across the world on...