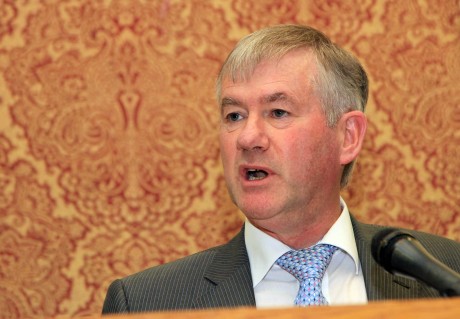 BY C.J.MCGINLEY
CARRIGART based Cllr. Noel Mc Bride has met with Mr. Shaun Murphy, Manager of Letterkenny General Hospital and has received confirmation and assurance that the Chapel at LGH is to be retained.
Cllr. Mc Bride commented 'following the major flooding issue last July when over 40% of the hospital was severely damaged including the Chapel.  That catastrophic event severely disrupted services at the Hospital and indeed a number of services had to be relocated to different areas throughout the county.
"Thankfully, on a phase basis services will soon be starting to return to the hospital. A decision was taken by the management to concentrate initially on getting works on the clinical facilities started. This work is now under way.
"Following on from that discussions have taken place with the Chaplin's representing all denominations and they were asked to make suggestions as to what facilities they would require to be in keeping with the requirements of all persons visiting the hospital and wishing to use those facilities
"I am now delighted to confirm that the design team has met with the Chaplin's and their representatives and that agreement has been reached as to what they required. Renovations and essential repairs are ongoing and I can confirm following my meeting with hospital management that a new revamped chapel, adoration chapel, sacristy, quiet area is to be put in place.
"It is very understandable that members of the public and staff at the hospital were concerned, however, I am now delighted to confirm that the Chapel facilities at Letterkenny General Hospital will be reinstated. It is envisaged that the work required will go to tender in near future," Cllr McBride concluded.
Posted: 5:15 pm January 22, 2014