BY SEÁN P. FEENY
FOLLOWING a very busy 2013 which saw them go on several European tours, Donegal's popular Henry Girls will visit Letterkenny next week to present music from their brand new album Louder Than Words at An Grianán Theatre.
The Malin three sisters – Karen, Lorna and Joleen – started their nation-wide tour two weeks ago with three sold-out nights in Cork.
"We've had a lot of national exposure recently so it has been nice to venture further from Donegal and not having to rely on family and friends to fill the venues," Lorna laughed.
"It has been a real treat so far to get out and tour around the country; the audiences have just been lovely and we've played in some great venues."
Lorna said the new music from their latest album has been going down very well, nationally and internationally. "The album received full marks in its first review and its getting a lot of airplay, which is fantastic," said Lorna.
Louder Than Words not only features brand new material, but also a few songs from their earlier albums which they re-arranged with producer Calum Malcolm (Blue Nile, Heidi Talbot) who made such an impact on their previous album, December Moon.
Lorna said: "We are playing to largely new audiences so a lot of people will not have heard a lot of our earlier songs before.
"We decided to record new versions of Karen's songs James Monroe and Home. We are very happy with how they turned out and they are a lot stronger versions."
The Henry Girls have a big line-up in store for their home concert at An Grianán Theatre where they will be joined by a lot of top musicians.
"Of course, as always, have Ted Ponsonby (dobro, guitar) and Denise Boyle (fiddle, mandolin) joining us. Then we have two renowned session musicians, Liam Bradley (drums) and Nicky Scott (bass), as well as the Inishowen Gospel Choir," said Lorna.
Following their Letterkenny concert the Henry Girls will continue touring around the country until the end of February before their fly to America in March.
Lorna said: "We have eight dates lined up in America and then in June we will be touring a full tour in the UK for two weeks and in November it's 22 dates in Germany. We love touring, but we're also real homebirds, so it's nice to be able to get the best of both worlds. It's just about finding the right balance between them."
The Henry Girls, with Special Guests the Inishowen Gospel Choir, play at An Grianán Theatre, Letterkenny on Saturday, February 8. Call the box office on Tel 07491 20777.
Posted: 7:30 pm January 31, 2014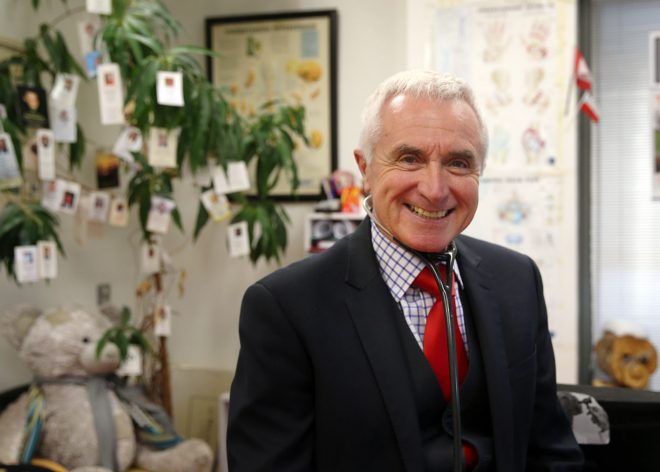 Letterkenny based GP Dr James McDaid said that an 'awful' lot of people across Donegal were using benzodiazepines.