BY C.JMCGINLEY
A U-TURN by a 33-year-old Independent Councillor averted the historic dissolution of Donegal County Council for the first time in 115 years.
After 42 hours of talks and 26 adjournments, a last ditch deal brokered with Independent Cllr John Campbell from Inver, a teacher in Glenties, broke the impasse and passed a revised budget for 2014.
Remarkably, Fianna Fail Cllr Rena Donaghey was not in the chamber for the vote as she had left the meeting earlier in the evening.
The council was saved from the brink, three hours before it was due to be dissolved, following a decisive casting vote by Mayor Ian McGarvey after  stalemate as members were dead locked at 14 votes apiece.
If the council budget had not been passed, and the local authority dissolved, it would have been the first time in history the council had failed to do so. Donegal would have been only the fourth  local authority in the country to have been dissolved in the history of the state.
Councillor Campbell, who had voted against the budget last Tuesday night, and indicated earlier in the reconvened meeting on Monday that he couldn't support it, was accused by Fianna Fail party whip, Councillor Ciaran Brogan of 'selling his soul for thirty pieces of silver'.
However, defending his decision Cllr Campbell claimed it was time to end the old politics of Fianna Fail and Fine Gael and it was disingenuous to say he'd done a U-turn.
"I made my views known some time ago and and when a financial opportunity arose to facilitate the budget being passed, I decided to do so. We're creating a fund of over 500,000 for tourism which means we will be ahead of any other county,"
The support of Cllr Campbell, combined with the absence Cllr Donaghey meant that the budget was passed with the casting vote of the Chairman, Independent Councillor Ian McGarvey.
—–
BY C.J.MCGINLEY
DONEGAL County Council is about to be dissolved for the first time in 115 years. However, last ditch talks are taking place behind closed doors in an effort to avert the abolition.
The support of Independent Cllr John Campbell may now prove to be crucial on whether the council survives or is dissolved. The meeting continues now at 8.15pm.
Any fading hopes of brokering a deal to break the impasse are failing and it still now  appears 'when, not if'' the council is now formally dissolved.
After 39 hours of brinkmanship talks and 26 adjournments of the annual budget meeting over four days of political talks failed to broker agreement.
It is the first time in its history the council has been dissolved and only the fourth time in the country a local authority has met with such a fate. The last happened back in 1982 in Carlow.
In the end, despite major reservations and acrimony, the bitter controversy over Irish Water, fears of water charge hikes and service-delivery proved to be the stumbling block between the different parties.
Despite pleas for last ditch talks with Irish Water, Fianna Fail and Sinn Fein councillors voted against passing the budget.
The council will now be dissolved and Minister Phil Hogan is set to appoint a Commissioner to run the local authority until the local elections in May.
—
BY C.J.McGinley
THE reconvened budget meeting of Donegal County Council was adjourned again within minutes on Monday amid uproar after a heated row between Independent Cllr Frank McBrearty and the Fianna Fail party whip, Cllr Ciaran Brogan.
With the council on the verge of being dissolved, the council hasn't even started to discuss this likelihood. If it it dissolved it will be the first time in the history of the local authority and only the fourth time ever in the country a local authority has been dissolved.
However, before it even got into stride on Monday for the fourth time, the annual budget meeting descened into chaos shortly after it began.
It happened after Cllr Brogan alleged one of his party colleagues, Cllr David Alcorn, had received a threatening and intimidating email over the weekend at 4.46 am from Cllr McBrearty.
Cllr McBrearty then called through Mayor Ian McGarvey for Cllr Brogan to "withdraw these slanderous comments."
The independent councillor also asked for the email to be read into the record to "prove" it was not a threatening email.
"I don't want to go into the email, in detail, but it was sent at 4.46 am and was an effort to intimidate one of my party members. I can't allow a dictatorship," he said.
(see full details of email below)
"I won't be intimidated by Cllr McBrearty in this chamber. If there is an attempt to intimidate me or my party, we'll not stand for it," Cllr Brogan said.
Cllr McBrearty, claimed tha he had neither 'threatened or intimidated' anyone.
Mayor McGarvey agreed, but then withdrew permission on legal advice from Director of Service Liam Ward for Cllr McBrearty to read the email into the record of the council meeting.
Mayor McGarvey was forced to adjourn the meeting amid uproar.
But Cllr McBrearty read out his email to Cllr Alcorn anyway as Fine Gael, Labour and independents listened. He claimed he'd been denied his right to natural justice.
The email refers to Cllr McBrearty's role as Mayor on the referral of a case against Cllr Alcorn to the Standards in Public Office Committee (SIPO). After investigation SIPO found Cllr Alcorn had no case to answer but political tensions have been simmering since.
Despite the fact the meeting was adjourned, Cllr McBrearty read the content of the email content into the chamber, and afterwards Cllr McBrearty circulated a copy to the media.
"Cllr Brogan has made slanderous comments about me and allegations that I sent a threatening email to a colleague in this chamber," he said.
"This is untrue- this is a point of order you have to deal with- I have been slandered," Cllr McBrearty said.
"There is a false allegation made against me and it is either withdrawn or I'll have to take action. I have to protect my right to natural justice,"
When the meeting resumed after 2pm the Acting County Secretary said he had sought legal advice on the controversy.
Mayor Ian McGarvey, said he proposed allowing the contents of the email to be read into the public record.
However, Cllr Brogan, urged 'caution'claiming some of the contents of this issue may be heard in 'another fourm'.
Cllr McBrearty, said if Cllr Brogan withdrew his allegations he would not read the email into the record.
"I made no slanderous, libel or derogatory comments," Cllr McBrearty protested.
After a recorded vote members decided by 15 votes to 12 to allow for the email contents to be read into the public record.
In the email sent to Cllr Alcorn, on January 11, at 4.24am, Cllr McBrearty, said he was 'saddened by your reaction' in the local media before and after concerning the sending of your (Cllr Alcorn's) file and the decision of the Standards in Public Office in your case.
"I have copies of all your comments in the media and I have your intereviews in Irish translated into English. In my role as Mayor of the county, I have several obligations and one of those was to ensure your right to natural justice was protected,"
"Documentation given to me from the ethics registrar concerning allegations made against you which had to be looked at in my role as Mayor, which I took very serious and at all times I had legal advice at my disposal during my examination into your file,"
"I have taken very serious the comments made by your colleague, Cllr Seamus O'Domhnaill, on a number of occasion directed at me in the chamber that I have acted inappropriately in the way I dealt with your file, and others to SIPO,"
"My good name, and gthe good name of my family are very important to me as you are well aware when my mother stayed with you and your family in Burtonport on occasion,"
"My grandmother, who was a native of Burtonport, and who was well known to you came from a very well respected family in the area. I understand that you have no control over what other people say, but I have the right to protect my good name and my family from attack which I did very successfully when the Gardai tried to frame me for murder,"
"If you acknowledge in writing to me that I have done nothing wrong concerning my role as Mayor in dealing with your file that will be the end of the matter, as far as I and my family are concerned. In the media you have raised issues concerning the conduct of the council which I at the time was Mayor,"
"If you have issues with the council then you should complaint to Liam Ward and the County Manager and if you are not satisfied then you should take the appropriate action,"
"I wish to state, that I acted appropriately, professionally and within the remit I had as Mayor which was given to me by the members of Donegal County Council. At all times during my time looking at your file, I was advised by the County Solicitor about my legal obligation to you in ensuring your right to natural justice,"
"I hope that you accept what I have told you and will acknowledge in writing that I have done nothing wrong in examining the file that was given to me by Mr Liam Ward in my role as Mayor,"
"If this does not happen I will have a statement which has been prepared and read into the record of Donegal County Council concerning my role and investigation conducted by me concerning your file to SIPO,"
"Finally, I want to wish you and your family all the best in the future and I look forward to working with you on the Council over the next five months of this term on the council,"
An irate, Cllr Seamus O'Domhnaill, said he had the right to reply.
"We are meeting here to discuss the budget, but I have to reply when my name has been mentioned in the statement read out," he said.
Cllr O'Domhnaill, said the minutes of meetings of Donegal County Council would show he had made references at all to SIPO.
The meeting was adjourned for a third time, and the 25th in all, to allow for records of meetings to be examined.
BY C.J.MCGINLEY
ANY hopes of brokering a deal to break the impasse in Donegal County Council and stop it from being dissolved are fading fast.
Fianna Fáil party whip Councillor Ciaran Brogan said their stance to vote against passing the budget over fears about Irish Water and the delivery of water services in Donegal has been 'vindicated' following revelations on Thursday that €50million was paid to consultants to set it up.
He confirmed they would not be supporting the budget when a final last ditch attempt is made in Lifford today. The council is meeting for the fourth time to agree a budget.
After late night sittings last week Sinn Féin, Fianna Fáil and independent councillor John Campbell united to reject the budget by 15 votes to 13 (with one councillor absent).
A similar vote today will result in the dissolution of the council.
Read full story in today's Donegal News.
Posted: 7:30 am January 13, 2014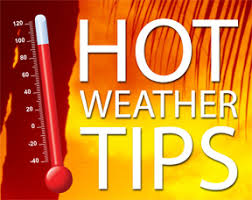 "The Council is also urging people not to engage in activities that could contribute to the cause of wildfires."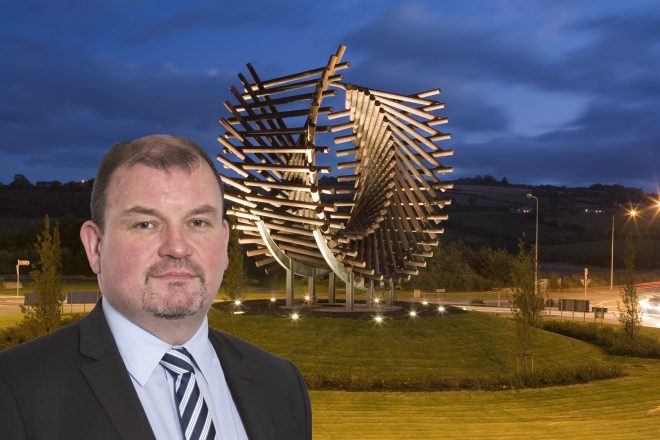 The figures, released to Councillor Ciaran Brogan this week, show an increase of 13.3% on the previous year.
"Donegal County Council can confirm that we are removing crosses that are causing a hazard to either pedestrians or...