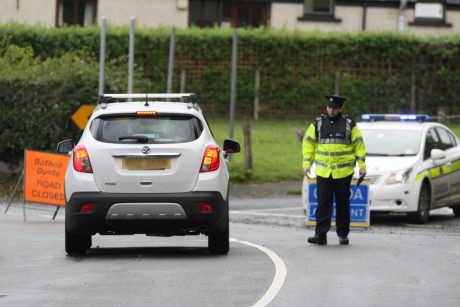 BY C.J.MCGINLEY
GARDAI are hunting a gang of brazen thieves after 220 metres of valuable copper telephone wire on the outskirts of Letterkenny.
It was confirmed yesterday the cables-wire was stolen in the Brownhall area of New Mills and was valued at around €4,000.
The theft is the most recent in a spate of eircom cable-copper wire thefts across Donegal in areas such as Fanad, Newtowncunningham, Raphoe and Ramelton areas. However, this is the first reported in the Letterkenny area for some time.
A garda spokeswoman told the Donegal News yesterday they were appealing for anyone with information to contact them immediately.
"The gang obviously had a form of transport and we're appealing for anyone who saw suspicious activity in the New Mills area to contact us," she said.
"The theft took place sometime on Thursday night-Friday morning. It would have taken some time to carry it out and we're hoping somebody may have seen something that could assist our investigation.
"There has been a surge in this type of crime in recent times around parts of Donegal- obviously they're after the valuable copper, but the first in the Letterkenny area for some time," the spokeswoman added.
Locals who contacted the Donegal News described it as a 'dastardly' crime.
"It is hig time these boys were caught and deal with by the authorities. They've been wrecking havoc in parts of Fanad and now it seems they're turning their attention to other parts," one local said.
Posted: 5:34 pm January 19, 2014