BY SEÁN P. FEENY
Last Wednesday night world-renowned Donegal group Altan closed the final Scoil Gheimhridh Frankie Kennedy with an emotional farewell at their New Year's Day concert at Ionad Cois Locha in Dunlewey, marking the end of an era.
What had begun as a way to pay tribute to a much-loved musician, and more importantly person, developed into an institution in the west.
Over 20 years visitors flocked to the parish of Gaoth Dobhair to learn and hone their skills on various instruments and students became teachers as the torch was passed on. Now that the Kennedy and Ó Maonaigh families have passed on the winter school to the next generation, Frankie Kennedy's legacy will still be carried on.
Of course it is an important thing for Mairéad and Altan to celebrate the memory of her late husband and their friend and band member.
On Saturday, January 25, the band will be joined by many friends to celebrate Frankie Kennedy, his life and music at St Patrick's Cathedral in Dublin as part of the annual Temple Bar Tradfest.
Altan will celebrate the life of its founding member Frankie along with family and friends Dermot and Tara Diamond, Maighread and Tríona Ní Dhomhnaill and one of Frankie's favourite singer/song writers; Mary Chapin Carpenter.
It has been 20 years since Frankie's passing and the band wish to acknowledge this with a series of concerts and tours featuring musicians and singers associated with the band and Frankie.
Frankie Kennedy was from Belfast and played the flute. He married Mairéad Ní Mhaonaigh in 1981 and together they founded Altan.
In 1991 he was diagnosed with cancer. He continued to play with the band through his treatment and finally succumbed to his illness on September 19, 1994. Altan was the first Irish traditional music band to have been signed by a major record label.
Virgin signed the band in 1994 and their first release, Blackwater, coincided with the loss of Frankie to cancer at the tender age of 38.
Kildare singer/songwriter Luka Bloom, who officially opened the winter school in December 2010, has very fond memories of Frankie and even wrote the song Cool Breeze about him.
"Frankie Kennedy was and still is, a much loved man of Irish music. I loved his humour, his wonderful music, his relationship with Mairéad. I always felt happier for being with him. And I could see he was a big inspiration to my nephew Conor (Byrne). In a word, legend. I'll never forget the night in Barry's Hotel when we all gathered to celebrate with him in Dublin. He was cracking jokes about his condition. We were laughing through tears.
"The Dalai Lama said once 'None of us knows which will come first; the next day, or the next life'. Indeed, none of us knows. Frankie truly lived every day, and gave so much in doing so.
"This is reflected in the 20 years of the winter school, which is all in Frankie's memory. I think of him often, and always smile. He is, through his music, among us forever, and we are blessed," said Luka.
The seeds of the band lie in the music and fun of gatherings and sessions in kitchens and pubs in Donegal where virtuoso music was heard in an atmosphere of respect and intimacy – it is here that the band's heart lies still whether they are performing on tv in Australia or jamming with Ricky Skaggs on the west coast of the United States. And if those were the seeds, the actual kernel of the band was the music and personality of band founders, Frankie and Mairéad.
As soon as anyone met them and heard their unique music in the early eighties, whether in a large noisy festival session, or in the little traditional clubs of Dublin and Belfast, it was immediately apparent there was a rare power at work.
They seemed to be playing their own repertoire, in fact a combination of old Donegal fiddle music (then little known outside Donegal) and of unusual Northern flute tunes, they delivered it with a force and fullness that made it hard to believe there were only two people playing, and that combined with Frankie's immense wit and playfulness and Mairéad's beauty and down-to-earth charm made an irresistible package. It quickly became clear to them and others that they could go places.
Gradually the duo grew organically into a band in the mid-eighties, forged in the bustle and crack of a thousand late-night sessions and festivals throughout Ireland – the repertoire gave Altan (the name was taken from a deep and mysterious lake behind Errigal Mountain in Donegal) a totally unique stamp, while there was an undoubted inspiration from the great Irish bands such as the Bothy Band, Planxty and De Danann. Altan have continued his journey and have gone from strength to strength and this year celebrates Frankie's memory through music.
COMPETITION
Courtesy of the Temple Bar Tradfest, the Donegal News is delighted to be able to give away two tickets to Altan's concert at St. Patrick's Cathedral on Saturday, January 25, plus an overnight stay in at Fitzsimons Hotel (www.fitzsimonshotel.com) which sits on the banks of the River Liffey in the heart of Dublin's vibrant Temple Bar district.
The three-star hotel has 22 rooms, all of which are ensuite and include flat-screen TVs, direct dial telephone. Additionally, some rooms boast fantastic views of the river or Temple Bar.
All you have to do to enter the competition is answer the following simple question – What was the name of Altan's first album?
Send your answer on a self-addressed postcard to Donegal News, 'Altan Competition', St Anne's Court, High Road, County Donegal. Thec ompetition closes Friday, January 10 at 12noon and the winner will be contacted directly so please include your contact details on your entry postcard.
For further information on the annual Temple Bar Tradfest log onto the festival website www.templebartrad.com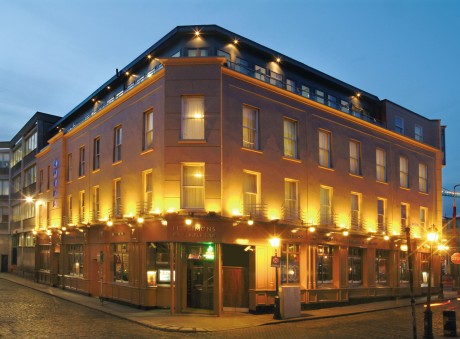 Posted: 12:51 pm January 7, 2014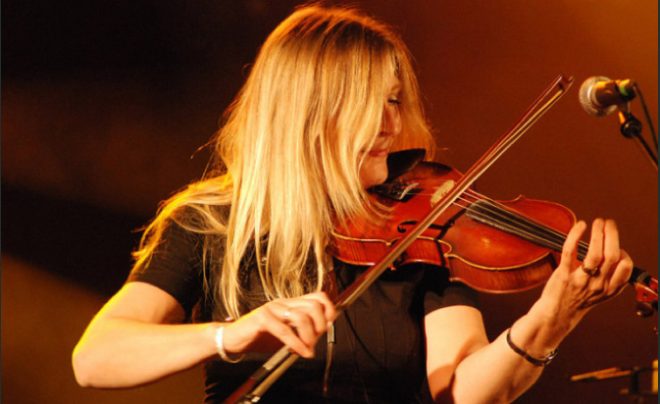 Mairéad is now hoping that she can find a fiddle-maker on Shetland who can repair her instrument.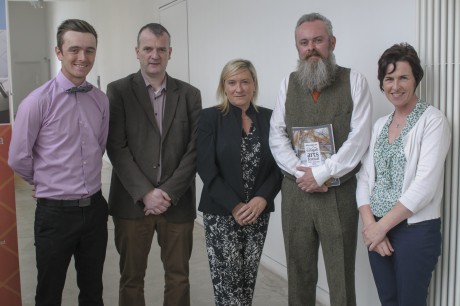 EARAGAIL Arts Festival launched an exciting, fun-filled festival programme at the Regional Cultural Centre in Letterkenny this week.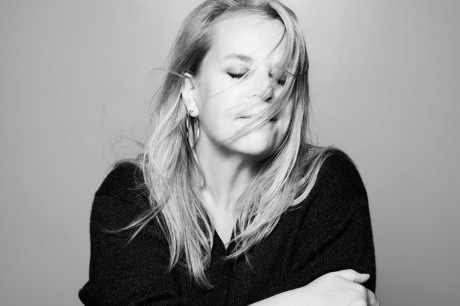 THE Earagail Arts Festival has just announced details of a very special weekend taking place during the popular annual...