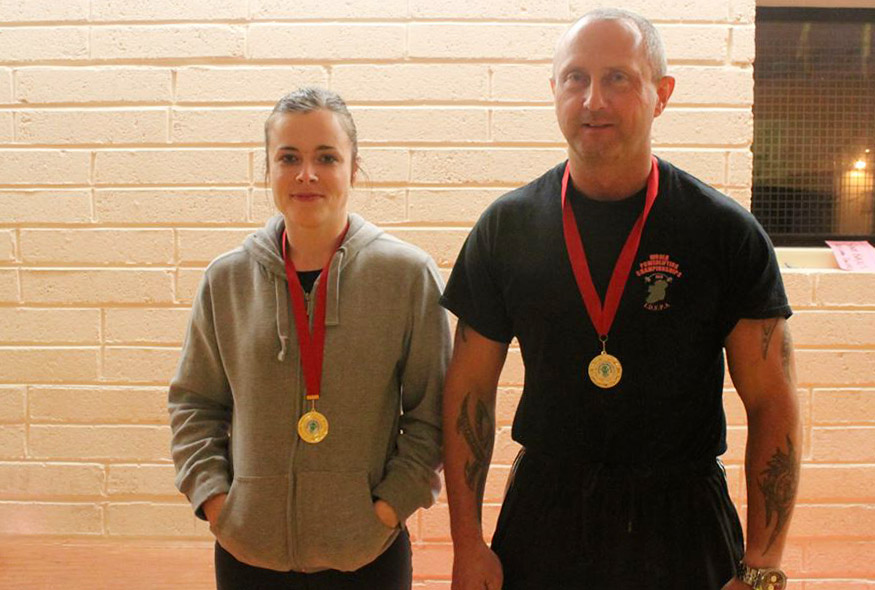 BY Harry Walsh
IF young Letterkenny mother of two Maighread Curran keeps lifting at this rate, she soon may be able to find a part-time job hoisting cars or other heavy objects.
Last weekend Maighread (29) won a silver medal at the National Push Pull Competition, run by the Irish Drug Free Powerlifting Federation, in Gorey, Co Wexford. 
She lifted almost twice her own body weight in the 'Dead Lift' – a feat not only impressive because it's 110kg but also because she only took up the sport to lose weight after giving birth to her second daughter Rosy ten months ago.
She has been asked by friends and work colleages if she uses steroids but she confidently tells all of them no.
"If you need something to help you work out, you need to get out of the sport. If you can't drive yourself that hard to come in to a gym and work out, then it's probably just not for you," she said.
It's that drive which has taken Maighread to the top of the pile in Ireland and already she's looking forward to 2014 and the World Championships in Moldova.
"I would love to make the Europeans and, ultimately, the worlds in Moldova next year," she said.
Power lifting is a sport which is growing in popularity in Ireland but how did Maighread get started?
"I have always been competitive but this really only started after Rosy was born. I always worked out a lot but was finding it difficult to lose the baby weight so I approached a personal trainer Aidan Hunter. He only works with weighs but assured me that he would get me into shape. I absolutely love it," she smiled.
Aidan's classes were based in Dunfanaghy but with Maighead working and living in Letterkenny she went to specialised power lifting coach Sammy Wasson at Letterkenny Community Centre having realised that she wanted to compete in the sport.
"I've been with Sammy since October and I train four days a week at the Community Centre," she said.
Married to Corwin Moyne, the couple have two daughters Ruby (7) and Rosy (10 months). Maighead also works as a Project Officer with Donegal Local Development Company who are based at Millennium Court in Letterkenny.
"I have a wonderful husband and chossing the right man is the key," she said when asked how she manages to juggle work and training with raising two young children.
"Power lifting isn't really associated with women but I was willing to put my trust in my personal trainer. Before, I had been running my legs off on the treadmill without any great success but here I was lifting weights and putting in very little cardio effort yet it was far more effective in weight loss.
"It's not about being big and bulky. It's all about strength and the training is similar to what footballers would do. I'm allowed to eat 2,500 to 3,000 calories a day in the lead up to competition while friends dieting are confined to 1,500 a day so it can't be all bad," she said.
Maighead, who is a native of Struthan, Falcarragh, competed in the 58.5kg Senior Class, coming second overall in Gorey. Her bench lift was 49.5kg while her Dead lift was 110kg.
Her coach Sammy Wasson, also competed and won in his category.
Posted: 10:27 am December 6, 2013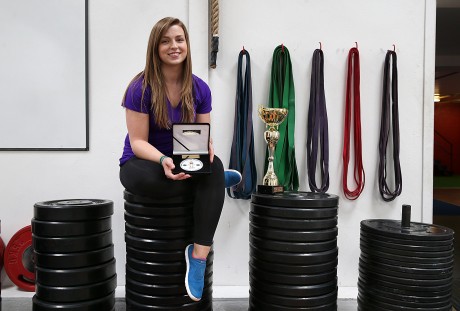 A YOUNG Letterkenny graduate has become a World Champion in the sport of powerlifting, little more than a year...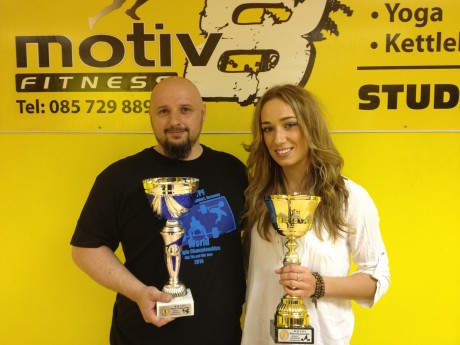 TWO Donegal athletes won world titles at the World Drug Free Powerlifting Championships which were held Germany recently.