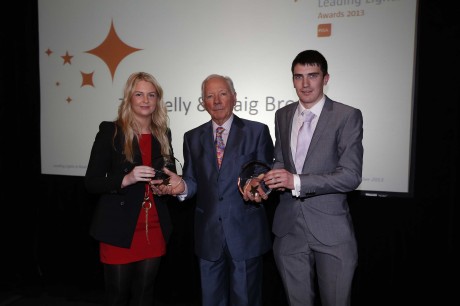 TWO Donegal winners have been awarded Leading Lights in Road Safety Awards for their work to promote road safety. Toni Kelly and Diane Harvey accepted their awards at the sixth annual Road Safety Authority (RSA) 'Leading Lights in Road Safety' Awards.
A total of 29 awards were presented by RSA Chairman, Mr Gay Byrne at today's awards ceremony which was held on Wednesday, 11 December in Farmleigh, Phoenix Park and attended by almost 200 award winners. The awards celebrate the outstanding efforts of individuals and groups throughout the country who help promote awareness of road safety in their communities.
Hundreds of nominations were submitted to this year's 'Leading Lights in Road Safety' Awards and among the winners were individuals and groups from business, media, education and the public sector. The 'Leading Lights in Road Safety' ADI of the Year went to Diane Harvey for the second year running which was a huge achievement, and a 'Special Recognition' Award went to both Toni Kelly and Craig Breen for their work to increase road safety awareness among young people. Both were recognised as having a keen part to play in the fight to prevent injury and save lives on our roads.
Out of all the winners, one supreme winner was selected for their sustained commitment and contribution to road safety in Ireland. The winner of this year's Supreme Award was Gertie Shields who lost her daughter in a road traffic collision in 1983 when the vehicle she was travelling in was hit by a drunk driver. Since then, she has tirelessly campaigned for legislative and social change in relation to drink driving. Hers was a lone voice in road safety at a time when over 400 people were dying annually on our roads each year.
Due to the significant number of entries received this year, the RSA have chosen to present an additional 9 'Special Recognition' awards to individuals and groups demonstrating special commitment to road safety, including the RSA's Road Safety Ambassadors. The Leading Lights Awards also introduced two brand new categories this year, 'Education (Special Schools)' and 'Emergency Services'.
Posted: 10:19 am December 13, 2013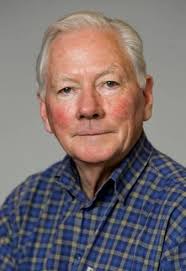 Veteran broadcaster and adopted Donegal son, Gay Byrne suffered a heart attack on Tuesday but is on the mend...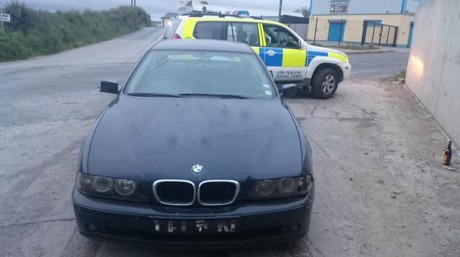 A DONEGAL garda inspector has hailed a multi agency operation inspecting modified cars as a great success.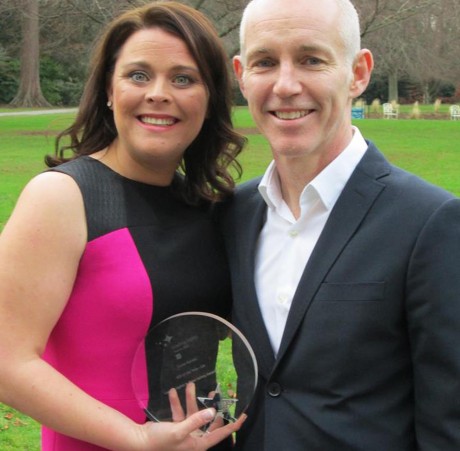 KILLYBEGS driving instructor, Diane Harvey (34), has been named Approved Driving Instructor of the Year by the Road Safety...