BY SEÁN P. FEENY
Today (Friday) Donegal's Carer of the Year will appear on TV3's new show Late Lunch Live after being surprised with another award earlier this week.
On Tuesday morning Gina Grant from Newmills, got the shock of her life when a television crew burst into the Donegal Down Syndrome Association's office on the Convent Road to present her with a 'festive cheer' award for going that 'extra mile' for people.
Gina is the mother of six children, two of whom have special needs. Christopher, who is almost six, has Down Syndrome and Francis, her youngest child, suffers from Mitochondrial Disease which is a chronic progressive disease that sadly has no cure.
She is helped by husband Eddie, sons Sam (11), Edward (12) and Liam (20) and daughter Nicole (22). More help comes from her parents Eileen and Frank Curran who accompanied them to Dublin however Eddie's mum Brigid was away.
Having only recently been named Donegal's Carer of the Year, Gina was nominated for the festive cheer award by her good friend Noreen McDaid, Glenwood, who is also a member of the association. "They kept telling me they wanted me to come in to the association's office to talk to me about something and everyone, including my husband, was more worried about how I was looking, I thought 'I must look terrible any other day," she laughed.
When the TV3 programme's crew burst into the office, Gina said she was 'completely gobsmacked' and could barely speak.
She said: "I think the only thing I was able to say was 'who are you?'. It was definitely the most shocking and surprising experience my life."
Gina, her husband Eddie and the four youngest children travel to Dublin this morning to appear as guests on TV3's new programme Late Lunch Live.
"Everything I do is for the benefit of my children and I really enjoy it. I've met some fantastic people and made some great friends through my work with the association.
"That's why I'm a little embarrassed and humbled about receiving another award as I feel I don't deserve it, but I am very honoured and would like to thank my friend Noreen for nominating me for the award," said Gina, "It's going to be a great day out for the family and of course the children are very excited about getting to see the TV3 studios."
Tune into TV3's Late Lunch Live with Martin King and Lucy Kennedy today (Friday), December 20, at 2.30pm to see Gina and her family on the show.
Posted: 5:00 pm December 19, 2013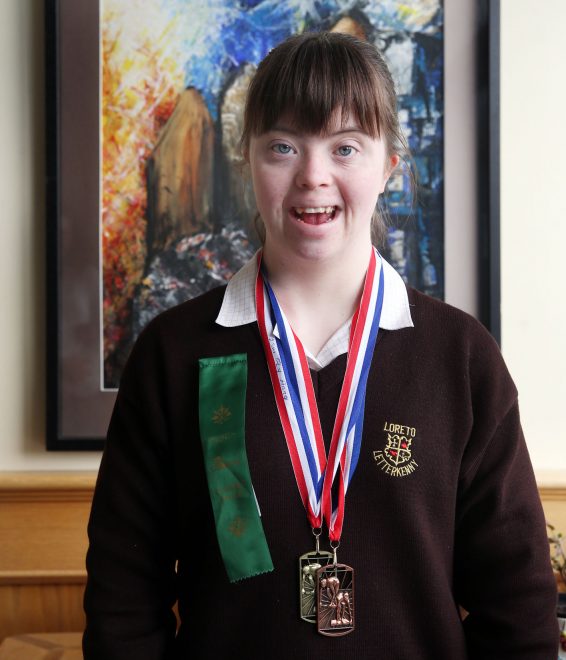 Anna (18), who is a fifth year student at Loreto Letterkenny, won the 25 metre butterfly title in 23.51...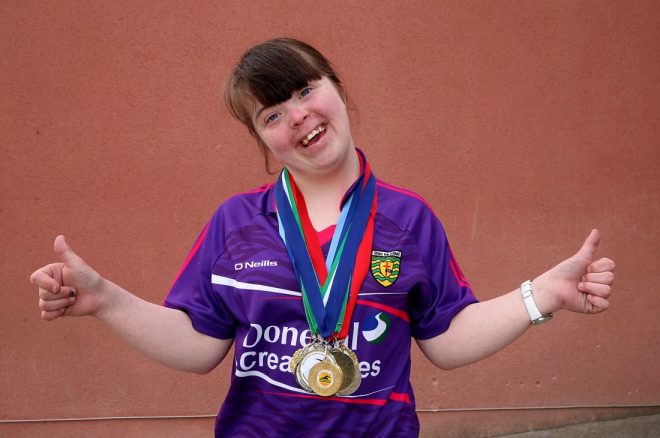 Anna (17), who is a Transition Year student at Loreto Letterkenny, won both the 25 metre freestyle and butterfly...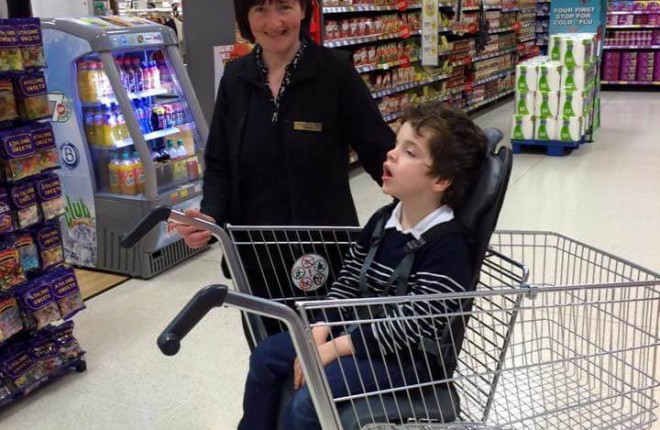 THE shopping experience has just got that little easier for one Letterkenny mother, thanks to a specially modified trolley.