BY SEÁN P. FEENY
TODAY (Friday), December 27, marks the opening of the last ever Scoil Gheimhridh Frankie Kennedy. Although the torch is being passed on to a new group of organisers who will over the winter school, it will be a bittersweet event for everyone involved.
Scoil Gheimhridh Frankie Kennedy was established in December 1994 following Mairéad Ní Mhaonaigh's husband Frankie's untimely death from cancer in September of that year. The school's vision was always to continue the Belfast flute player and co-founder of Altan's huge contribution to Irish traditional music, especial the music and songs of Donegal by passing on knowledge and nurturing talent.
The Kennedy and Ó Maonaigh family feel that after 20 years it's time to pass on the torch to a new group who will continue celebrate the school's ethos of nurturing local talent and celebrating the music of the Gaeltacht.
Ahead of the last ever Scoil Gheimhridh Frankie Kennedy, the Donegal News caught up with peers and friends of the late Frankie Kennedy and the festival to recall their memories of the popular musician and two decades of the winter school.
Donal Lunny has very strong connections to West Donegal having happily spent childhood in and around Rann Na Feirste, where his mother was born and raised, and his grandparents lived out their lives. "We would often drive through Dore and Bunbeg on our way to the beautiful beaches of Mullach Dearg and Poinnte, and out by the Clady to climb Earagail. Out by the Clady was past Teach Mhuinntir Uí Maonaigh, but I didn't know that till years later. 
 
"I'm not sure when I became aware of the vivacious duo that was Mairéad and Frankie, but I was delighted when they asked me to play on an album they were recording.
"When they became Altan, I continued to be involved for several more albums after that, and it was always a pleasure to play with them. Then there were the sessions in Teach Hiúdaí Bheag with Francie and Kitty and Gearóid at the centre, where sometimes there were so many musicians that listeners could hardly get in the door. The reverberations of all that happy music will stay with us for a long time to come." 
Kildare singer/songwriter Luka Bloom, who officially opened the winter school in December 2010, has very fond memories of Frankie and even wrote the song Cool Breeze about him. "Frankie Kennedy was and still is, a much loved man of Irish music. I loved his humour, his wonderful music, his relationship with Mairéad. I always felt happier for being with him. And I could see he was a big inspiration to my nephew Conor (Byrne). In a word, legend. I'll never forget the night in Barry's Hotel when we all gathered to celebrate with him in Dublin. He was cracking jokes about his condition. We were laughing through tears.
"The Dalai Lama said once 'None of us knows which will come first; the next day, or the next life'. Indeed, none of us knows. Frankie truly lived every day, and gave so much in doing so.
"This is reflected in the 20 years of the winter school, which is all in Frankie's memory. I think of him often, and always smile. He is, through his music, among us forever, and we are blessed," said Luka.
Caoimhín Mac Aoidh, fiddle player and CEO of Donegal Local Development Company, said the county was proud to adopt Frankie and christen him a Donegal man: "Nuair atá mé ag smaoineamh ar Frankie, bíonn leir mór scealtaí agus imeachtaí greannmhar ag eitilt fríd mo chloigín. Ach, sin iad na deá-rudaí idir poirt ag seisiún breá, bríomhara.
"The cover of the Scoil Gheimhridh 20 Bliain Frankie Kennedy pictures a young child playing a tin whistle. When I take time to reflect on the rare young man I knew, I am certain he would be proud of this. He would be honoured to see his name, even in a small way, associated with passing on the tradition.
"Frankie had a profound understanding of the Irish tradition. To match that, he had an unwavering, passionate respect for the Irish language, song, tunes and dances and their meaning to people and communities.
"He was a proud Belfastman and I suppose it was natural for him to be drawn to the flute. Donegal was proud to adopt him and christen him a Donegalman (even if we could not convert him to the fiddle). He deeply enriched, and enriches, our lives and only very special people do that. Fear ceolmhar, fear séimh, fear uasal. Tá fathaigh feicithe agam."
Paul Flynn, Head of Traditional Arts with the Arts Council, recalled the first time he encountered Frankie and Mairéad in the early Eighties.
"In the early 1980's South Armagh wasn't a destination that attracted many people from outside the area. However, it was in Forkhill in 1982 that I first encountered Frankie and Mairéad, when a handful of locals, including my parents, decided to host the Slieve Gullion Festival of Traditional Singing.
"There were helicopters and British army everywhere but they and other dedicated singers and musicians from across Ireland helped bring a little bit of normality to the area.
"I had seen Altan at Cheoil Chinn Trá in Newry the previous year and I remember vividly a few years later in the Cozy Bar in Derrygonnelly, Co. Fermanagh, Mairead and Frankie coaxing me to take my fiddle out of its case and join them for a few tunes.
"The tape recording I made of that session is a prized possession. It was this encouragement at a young age, from Frankie and Mairéad and others, that inspired me and helped me decide to plough my furrow in the field of traditional music.
Castlefinn native and Lecturer in Traditional Music, Liz Doherty said she never missed a winter school for the first ten years. "And I had some of the best music and carry-on ever, meeting old friends, making new friends.
"To be there during the early years of the Winter School was something incredibly special, particularly that first year when the music and the emotions were running high.
"Frankie's memory was always front and centre – as well it should – and the sense of family and community that was generated is something that I feel privileged to have been a part of.
"I will always remember Frankie as the first musician to ever welcome me into the fold, so to speak, when I was just starting to attend various festivals and events at that awkward transition stage between being an unknown student to being one of the regulars on the scene. While I would have been a bit shy and in awe of all these 'famous' musicians, it was always Frankie who would come and give me the hug, drawing me into the conversation or the tune.
"For that, I will be eternally grateful! The Mooney and Kennedy families have done an amazing job with the School and created something that they can be proud of forever. Thanks for all the memories," she said.
Cool Breeze
by Luka Bloom
I walked through the hailstones and the merciless wind
To where the island disappears and the sea begins
It was new year's eve at the mountainside
On the winding road that slopes down to where Frankie lies
I stood still and stared down at the clay
Waiting for sorrow I started to pray
Ah but Errigal was wrapped up in brilliant white snow
Smoke rose from the turf fires of Bunbeg bungalows
I stood before the mountain waiting for sorrow
But the waves kept time and I let go
Go….. go…..
Go….. go….. to where the cool breeze sighs
Go….. go….. to where your flute tones rise
Go….. go….. to where Errigal's in your eyes
We hear your grace notes they fill our nights
We miss you too much but it's all right
It's all right, it's all right
We know you're all right now, Frankie
I waited for darkness to torture my mind
But the Atlantic waves banged out a rhythm behind
I saw his fresh face with that killer smile
The flute up to his lips and in his own style
Eyes closed he took me to his wonderland
And the waves kept time on the Donegal strand
I stood before the mountain waiting for sorrow
But the waves kept time and I let go
We know you're all right now, Frankie
I walked through the hailstones and the merciless wind
To where the island disappears and the sea begins…
Posted: 12:30 pm December 27, 2013
Rónán Ó Coirbín, Gaoth Dobhair, Peter Doogan, Gortahork and Patrick Gallagher, Annagry will take part in the Bocce competition...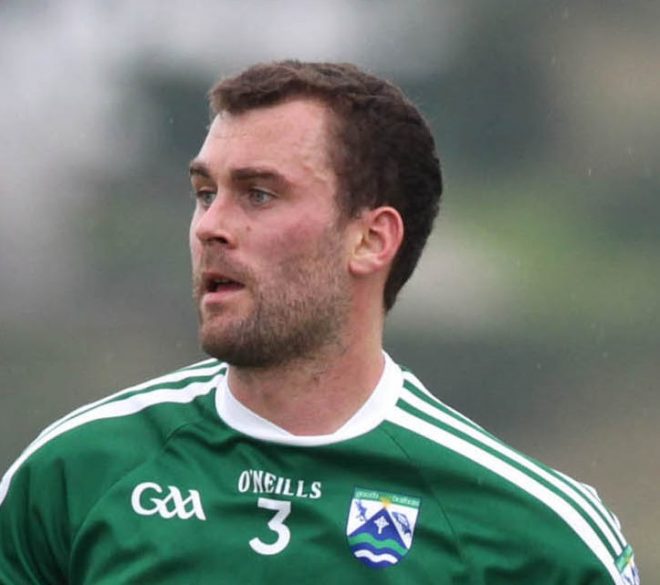 Donegal Together For Yes will launch its campaign at 6pm this evening, Friday, in Jackson's Hotel, Ballybofey.