BY SEÁN P. FEENY
NEXT month renowned singer Tommy Fleming makes a welcome return to Donegal as he kicks of his upcoming Irish tour in Ballybofey.
On Saturday, January 18 the popular Sligo man will take to the stage at the Balor Arts Centre to perform some of his greatest hits from a career spanning over two decades.
Tommy has gone through some emotional times since we last spoke to the Aclare native in September 2011 when he was preparing for his 20th anniversary as a professional singer.
In March 2012 Tommy and his family were left heartbroken after losing both his parents, Paddy and Anne Fleming, on the same day only two weeks after their golden anniversary.
"It really turned our whole world upside down and only two days after the funeral I had to fly to New York to promote an upcoming tour, which was really hard."
But Tommy did get a chance to grieve when his Australian promoter postponed a tour there until May and June of this year. "I got a chance to take time off and instead of doing four weeks in November of 2012 I did eight weeks there earlier this year."
Tommy was going to take some time off after this tour, 'but when an American Country legend calls to ask you to go on tour with him, you can't say no'.
"I went on UK tour with Kenny Rodgers during the summer, which introduced me to a completely different audience in the UK, which was great," he said.
Since then Tommy has been able to enjoy a good few months off, although he will always tell you that his wife Tina prefers it when he is kept busy.
"I always try to take some time off around Christmas, easing up on touring, but other than that I keep myself busy. I've no intention of stopping any time soon. While there's still life in the 'old' dog, I'll keep going," he laughed.
"I'll be kicking off my upcoming Irish tour in Ballybofey on January 18 before we go on to do the usual bigger venues around the country, including the Bord Gais Energy Theatre in Dublin, Cork Opera House and Ulster Hall in Belfast."
Tommy has a busy year ahead of him which will see him tour in North America, Australia and as far as Japan. "The audiences are very different from each other all over the world; this will be my fourth time in Japan.
"The audience there is more reserved than anywhere else and there is a lot of etiquette and protocol, but it's still very enjoyable and, although I get tired of travelling sometimes, over twenty years into my career I am still getting to experience brand new things," he said.
In March/April of next year Tommy plans to go back to his roots and record a brand new album of songs he grew up on. The West's Awake (named after the famous folk song) will feature a lot of 'old style' Irish folk songs that Tommy grew up singing as a youngster.
"It will be songs like The Foggy Dew or Wind That Shakes The Barley, songs I learned when I was very young, and we might throw a few of them into our set in the upcoming tour to give people a flavour of what to expect from the new album," he said.
Before Christmas Tommy will be performing to sold out Christmas shows close to home at Ballintubber in Co Mayo, which will be a real family gathering.
"The first show sold out so quickly that we had to put on a second one; I really love the spirit of Christmas concerts and it's a beautiful 12th century abbey.
"A lot of the family will be there, including nieces of mine who love the Christmas songs. Christmas is a good time to be off so I will be all refreshed and ready for 2012," he said.
Tommy Fleming will be at the Balor Arts Centre in Ballybofey on Saturday, January 18. For more information or ticket bookings call the box office on Tel 07491 31840.
Posted: 10:11 am December 2, 2013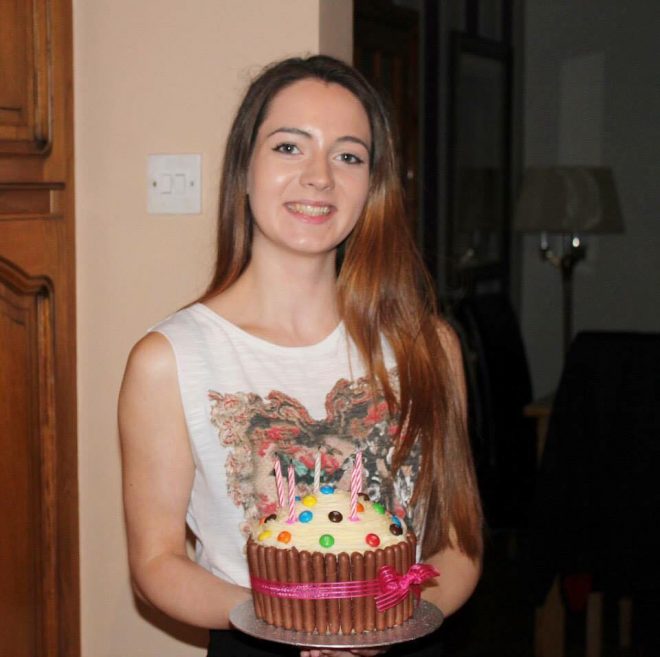 The event starts at 2pm at the shopping centre car park beside McElhinney's in Ballybofey.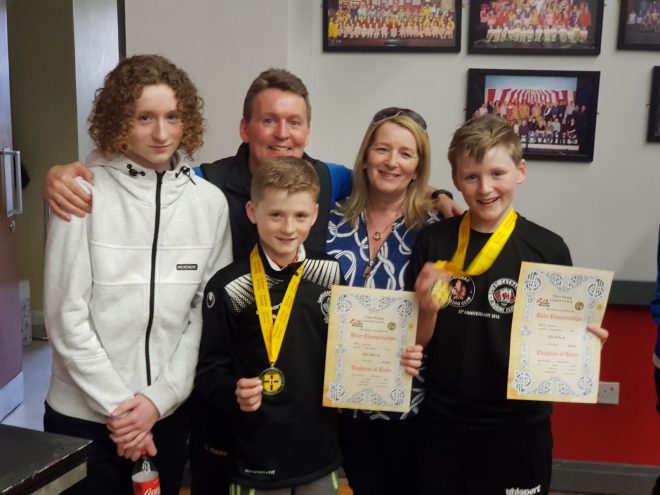 Seán Brady Devenney (11) and older brother Cathaír (12) from Corgary, Ballybofey, now progress to the All-Ireland finals in...