BY CHRIS MCNULTY
WITH half-an-hour gone in the Nicky Rackard Cup final in June, Donegal trailed by a point, 1-10 to 2-8, but they hit the front with one of the best hurling goals Croke Park saw in 2013.
Considering that it was an epic year for the sport, that is some recognition of the pulsating goal netted by Sean McVeigh.
Roscommon had sensed little danger when the St Eunan's ace picked up possession on halfway, nestled in the shadow of the Hogan Stand. Attacking the Hill 16 goal, McVeigh set off on a run and, before he knew it, he had the net in his side. Having felt a little tug from a defender breathing down his net, McVeigh unleashed a stunning strike that flew past 'keeper Padraig Dolan.
Donegal went on to win the day 3-20 to 3-16. McVeigh's goal was one of the stand outs in a momentous year for the sport in Donegal.
"It's something I'll never forget," says the 23-year old.
"It was all surreal, I was sort of wondering where the defenders were and why they weren't charging out to meet me.
"Enda McDermott came out to make a great run that cleared the space for me to go into. That wasn't mentioned much at all.
"I was almost going to go for the point, but the defender got a clip on me, so I just stuck the ball on the hand again and went for the goal."
McVeigh has played in four finals at Croke Park for Donegal. He played in the Lory Meagher Cup final defeat to Tyrone in 2009 and was a used sub the following year as Donegal lost out to Longford. In 2011, he was back on the starting XV as Donegal got over the line against Tyrone.
After steering Donegal to glory in 2011, Andrew Wallace stepped down as manager and Ray Durack took the baton. A Portumna man residing in Burt, he's well versed in the small ball game. 2012 saw Donegal hammered by Louth in O'Donnell Park. Last winter, they recalibrated and set to work on coming back stronger for 2013.
"We took a lot of inspiration from the footballers in the way they had prepared and worked on their way to winning the All-Ireland in 2012. Our aim was to win every match we played," McVeigh says.
"We started back last November and we said we wanted a League title. We've been in Division 3 for too long. We wanted out of that division and we wanted to give the Nicky Rackard a go.
"The preparation side of things was all lifted a notch – and you can see that feeding down now to our minor teams, which will be a big benefit to Donegal hurling going forward.
"A lot of credit has to go to Ray and the backroom team. They put a lot of trust in the young players. Through trial and error they put a lot of us in. It might have failed in 2012 when we got a bit of a tanking by Louth in O'Donnell Park, but we learned and came back stronger. We always felt in the back of our minds that we were capable.
"We always felt that we should be competing and challenging for the Nicky Rackard, and getting the chance to move up to the Christy Ring. We had a lot of retirements and we had a lot of young players coming through, but everything came together. We have only four players over twenty-four on the squad, which shows how much we can improve if we can keep working on it."
Donegal lost only one of their Division 3A games in 2013 but, crucially, it was to Fingal in Letterkenny. In the League final two weeks later, Fingal inflicted another defeat on a day McVeigh readily admits the Tir Chonaill side 'just didn't turn up at all'.
"We were very down after that, but we got together and said we'd give the Rackard a go," he says.
They had the bit between their teeth for the Nicky Rackard campaign.
A harsh sending off for Ronan McDermott left them with an uphill battle in the final, but with Danny Cullen and Lee Henderson starring, Donegal were spurred with McVeigh's goal the highlight of the day.
Victory meant a lot to this team.
"There was such a buzz, we were thinking: 'Yes, finally, we're up to try the Christy Ring Cup'," McVeigh says.
It has since transpired that Donegal will remain in Nicky Rackard, the third tier, rather than step up to the second tier Christy Ring.
McVeigh says: "Not getting up maybe could give us a bit more motivation in that we obviously have a few people to prove wrong now. We need to show that Donegal is fit to play Christy Ring – and we'll be out to prove that in 2014."
Hurling is on the up at his club, St Eunan's, and breaking the stranglehold of Burt-Setanta, with MacCumhaills also having won a Championship in recent times.
"There is so much work going on," McVeigh says.
"Paddy Flood has put in so much work. We have a Friday night academy now, with around 100 children playing hurling with Colm Breathnach and Eunan O'Donnell helping out.
"Myself and the other county men, Colm Flood, Kevin Meehan and Conor (McVeigh) would all go down and help out. It's great to see and hopefully we'll see the benefits of all of that in the years to come.
"So much credit has to go to Paddy. He's had so much patience and hard work. He's at O'Donnell Park so many nights a week, picking boys up and leaving them home. There is actually a Hurling Board in the club now so it's all gone in the right direction."
McVeigh is a talented footballer, too, having played in the 2012 Donegal SFC, won by his club against Naomh Conaill. McVeigh has been allowed play the two codes by his managers, but finds the balancing act tough, especially now since he is based in Preston for college.
He says: "It's not easy to balance, but the club has been sound about it. Eamon O'Boyle was very supportive. It can be difficult to make the training and you feel guilty at times. It's all worth it when it works out like it did."
He'll fly back at weekends for the 2014 National Hurling League – and the aim of the game is simple for the next campaign, which is just around the corner.
"It's all about improving," he says.
"We lifted our standard so much in 2013 so we need to keep on doing that now in 2014. We need to lift it all a notch. There's no reason we can't reach the goal of winning the League and getting promotion. We'd love another Nicky Rackard, but the big aim is just to improve the standard of hurling.
"We're in the Ulster Championship in 2014 too, so that'll be very good for improving us – we'll get the chance to play against top teams. It's good to see us back in it. It'd be great to get a crack at some of the top teams."
Posted: 2:00 pm December 29, 2013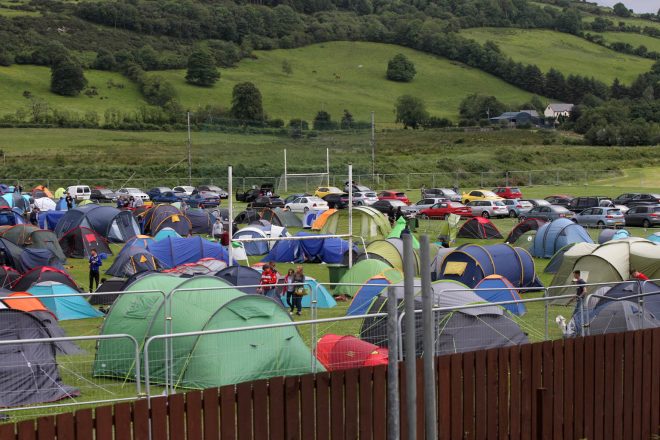 Over the course of last weekend, more than 1,500 people in 800 tents, 600 cars and thirty camper vans...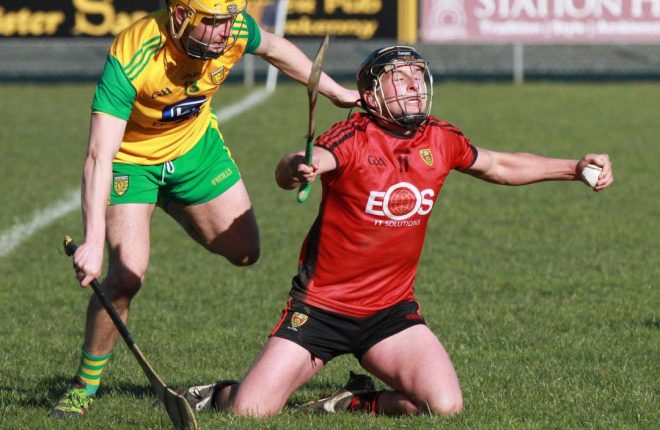 Sean McVeigh has been one of Donegal's most talented and consistent hurlers for the last decade.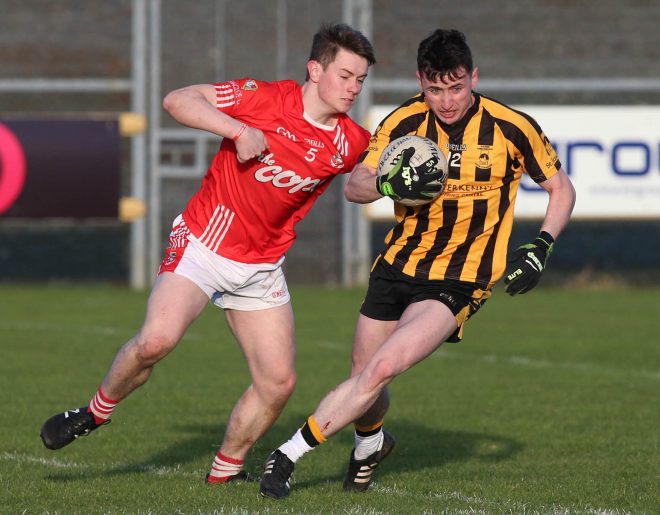 By Frank Craig Conor Gibbons says St. Eunan's aren't getting too carried away with their 100% start to the...