STAFF and punters of a well-known West Donegal pub joined forces last month to raised funds and awareness for Men's Prostrate Cancer but also to raise money for the Donegal Hospice.
Back in September Cameron Campbell approached his brother-in-law and owner of Leo's Tavern, Bartley Brennan, to pitch the idea of Leo's Tavern gathering up the locals to participate in Movember 2013.
The idea was seen as not only a good opportunity to raise money and awareness for Mens Prostrate Cancer but also to raise money for the Donegal Hospice.
Together with head barman Sean Rodgers, word went out in beginning of October and locals, family and friends were recruited. The process was set up so that everyone who took part had to 'buy in' for €5 to take part and 'buy out' for €5 to shave off at the end of November.
With the buy in/buy out set up and 45 willing participants signed up we were guaranteed to raise at least €450. Men from Meenaleck, Rann na feirste, Gweedore, Falcarragh and even several living in Dublin, were all set. Individual sponsor forms were also created to allow the 45 Leos Mo Bro's to raise additional sponsorship.
Every Friday night whichever Mo Bros were around and available would meet up briefly in Leo's Tavern to get a weekly pic taken to monitor the 'moustache growth'.
On the final night the available Mo Bros gathered at Leo's for a free pint, finger food and to tally up their 'hard earned' sponsor money.
Well-known Raidio na Gaeltachta broadcaster and singer, Donall Mac Ruairi from Rann na Feirste decided to shave off his moustache on air last week.
The crew also invited Dungloe barber Patrick Quinn to bring his clippers and cut throat razor to shave off any moustaches on the night. So far over €3,000 has been raised – with more money yet to come in from those unable to make it on the night.
The online Movember account MoLeos Tavern at http://ie.movember.com/mospace/6643333 was responsible for over €800 in donations.
A big big thank you to everyone who took part and to everyone for their generous donations.
Posted: 12:00 pm December 5, 2013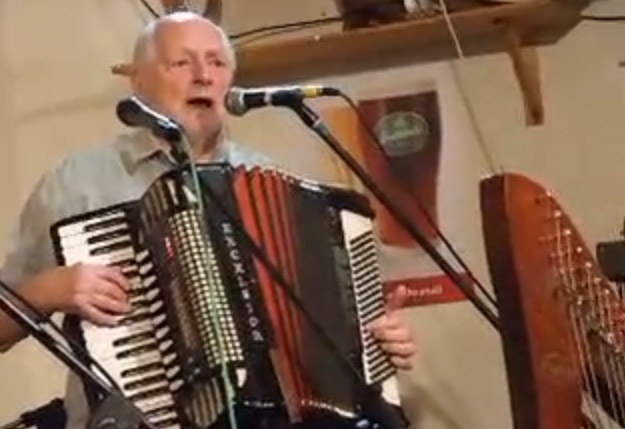 The father of the Clannad musicians has passed away.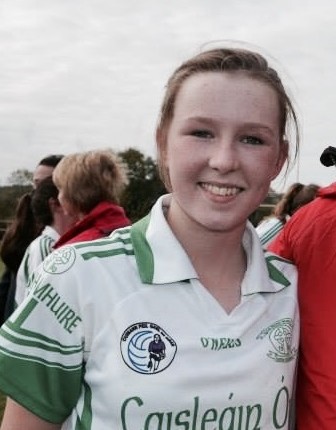 Katie O'Donnell gives us an insight into the Naomh Muire dressing room.
TONIGHT (Friday), May 15, the monthly event Clubeo at Leo's Tavern, Meenaleck, Crolly, has another very special guest headlining.