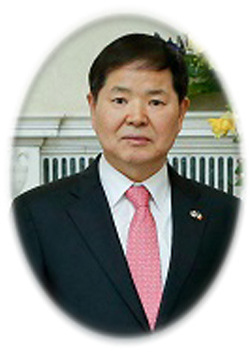 BY C.J.MCGINLEY
THE  Mayor of Donegal Cllr. Ian McGarvey will welcome His Excellency the Korean Ambassador Mr. Hae-Yun Park to Donegal tomorrow (Tuesday) at a reception in the Regional Cultural Centre in Letterkenny.
Ambassador Park expressed an interest in visiting the North West following a meeting with the Special EU Programmes Body earlier this year.  He will visit Donegal on Tuesday and meet with individuals who have been involved in community basedpeace building projects and activities.
Cllr. Dessie Larkin, Chair of the Donegal CDB Peace and Reconciliation Partnership believes that "this is a great opportunity for Ambassador Park who has been previously posted in Afghanistan and Iraq.  He will see first hand the impact that these innovative peace building projects is having on this region".
Speaking before the visit the Mayor of Donegal referred to the Republic of Korea's remarkable economic achievements saying that "with a population of 50 million the Republic of Korea (South Korea) is now the Worlds 15th largest economy and their successful transition to a dynamic knowledge economy is a lesson for us all".
He added "I am delighted to be welcoming Ambassador Park to Donegal on Tuesday.  The Republic of Korea is one of the most successful economies in the world today and we are honoured that the Ambassador is making an official visit to the county.  I am sure we will have an opportunity to discuss areas of mutual interest including the promotion of Donegal and the North West region as a destination of choice for visitors from Korea".
Amongst those to officially welcome the Ambassador will be the Mayor of Donegal Cllr. Ian Mc Garvey, Cllr. Dessie Larkin, Chairperson of the Donegal CDB Peace & Reconciliation Partnership and Mr. Michael O' hEanaigh, Director or Service, Donegal County Council.
The delegation will get an opportunity to learn about the work of the Council's Hands of History project and how exploring our shared history is an important step in building a shared future for everyone in the county. They will also hear from Abhaile Aris and will get a chance to view the Local People exhibition in the Regional Cultural Centre.  This reception will conclude with a musical piece from the PEACE III funded Intergenerational Music Group.
Posted: 12:10 pm December 16, 2013