BY LIAM PORTER
FINN Harps manager Ollie Horgan hopes to have the first of his new signings completed by tomorrow, having spent much of his first week in the job talking to players.
Horgan who was an interested spectator in Swilly Park yesterday as the local side faced UCD in the Intermediate Cup, said that he had spoken to players during the week and was confident that the first signings for next season would be completed soon.
"I had a lot of good wishes on getting the job but that had to be put aside because the work started immediately. I have spent most of the week talking to players and by Monday night am hoping we can announce our first signings for next season."
He confirmed however that the players in question are players who would have featured in the Harps squad last year.
"I have said that I will take stock of what was already at the club and have spoken to those players first. The players I hope to have confirmed are players who would have been there last season."
Meanwhile the new Harps boss has, as yet, to confirm the make-up of his backroom team.
At last Monday night's press conference he said that he would take his time to ensure that he had the right team in place.
"I'm not in a position to reveal any details of the backroom team as yet, it has been a busy week and I have spoken to some people but can't confirm anything on that front just yet," he said.
Posted: 10:00 am December 2, 2013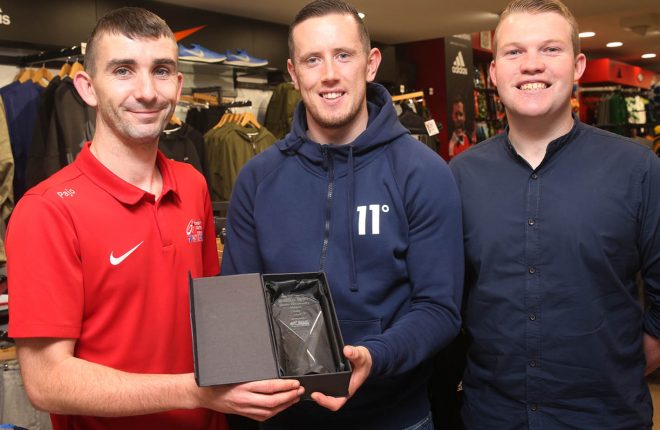 Gallagher was awarded the Donegal News Sports Personality of the Month award for July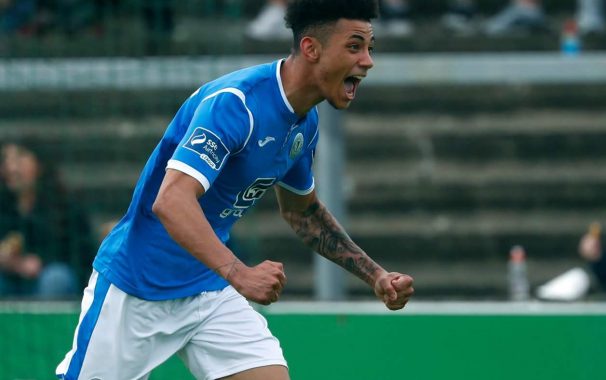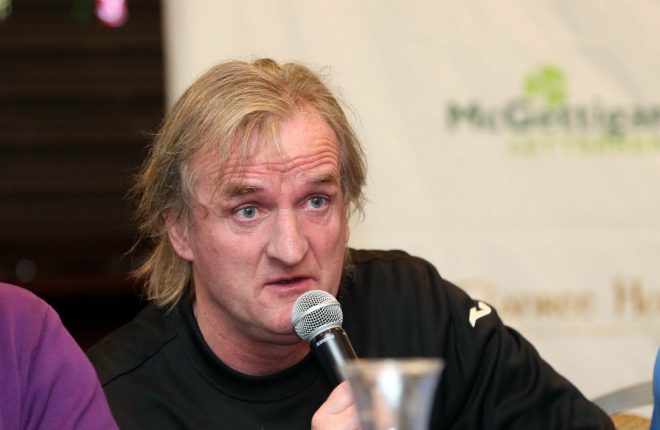 FINN Harps manager Ollie Horgan is wary of Galway United as they make their way to Ballybofey for a...