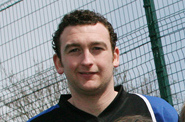 BY CHRIS MCNULTY
GAVIN Cullen has confirmed his desire to get back on the books of Finn Harps.
The 33-year old, who has had a couple of spells at the Ballybofey club in the past, has been the centre of some speculation locally over the last week about a possible return.
Harps number 1 Ciaran Gallagher has been linked with a move to Premier Division Derry City after the move of the goalkeeping coach, Declan McIntyre, was confirmed last week. But Cullen now appears as if he has his heart set on a move back to Finn Park.
"It's true, Ollie rang me and I have spoken to him about the possibility of going back up to Harps again," he said, after helping Cockhill Celtic into the last sixteen of the FAI Intermediate Cup yesterday.
"I'll speak to him next week. I am interested in it, if it's right for me, with work and what have you. At senior level, Finn Harps is my club and I always like to see them to well. If thing are right, I'd love to get back to Harps."
Cullen, though, has moved to allay the fears of his local club, who will play their fourth round game away to St Mochta's in Dublin on the final weekend in January.
He said: "I'll play for Cockhill in the next round, no matter what."
For the first time in the club's history, Cockhill have reached the last sixteen and they'll also play in both the FAI Senior and EA Sports League Cups in 2014.
"That's massive, absolutely massive for this club," Cullen said after performing heroics in the 2-1 win over Crumlin United.
"It's brilliant for the area. This team shouldn't be under-estimated at all for what they're doing.
"The players really wanted this. We have trained all the time since the League season ended."
The Ulster Senior League champions had drawn 0-0 in Dublin and in yesterday's replay they upset the odds with a clinical display.
The goalkeeper hailed his side.
Cullen said: "We played better in Dublin. We played like a senior team down there. We prepared properly and did everything to the best level. We did everything bar score in Crumlin.
"This team is set up like a senior team. We do things right and we have a lot of top quality players.
"We were struggling a bit today in terms of having a few men out injured. It's a massive achievement for the club to get a result like this."
The stage was set when Malachy McDermott headed home in the fourth minute. A week after being named as the USL Player of the Year, McDermott was another to outline his credentials in front of the watching local senior managers.
Cullen said: "Malachy is a quality player. He's strong, he works hard and is as honest as the day is long. He deserves the credit he gets.
"The early goal was huge. It gave us something to hang on to. In a tight game that was crucial and the second was a great finish. We were under serious pressure late on. Some of the boys were just dead on their feet, but they kept digging in and held on."
During that late onslaught, Cullen's goal was under real threat, but the big custodian held firm. There was one crucial save in the 93rd minute, when he magnificently clawed out James Lee's headed effort.
The former Institute, Omagh Town and Coleraine 'keeper played down his role. He said: "It probably looked a better save than it was. It was comfortable enough to be honest. It probably looked tougher because of the crowded goal-mouth."
Posted: 9:26 pm December 15, 2013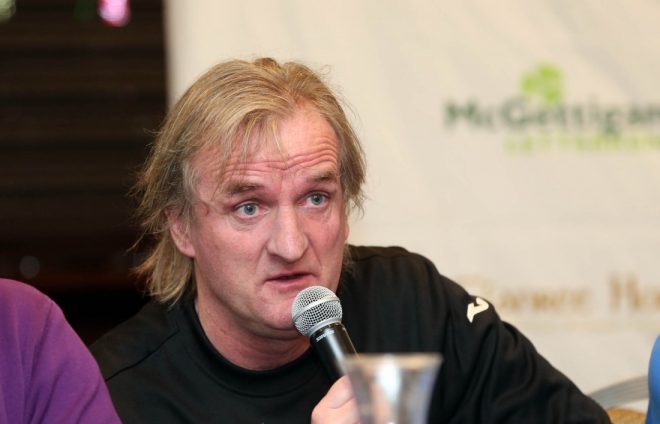 With the summer transfer window opening this Sunday, July 1, the Harps boss is instead content to spend every...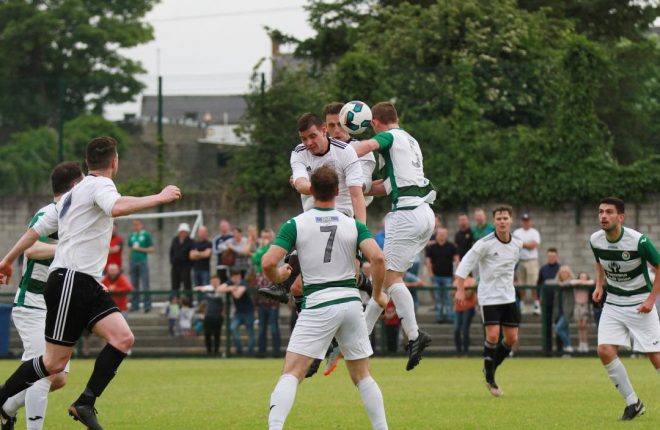 The big game kicks off at 7.30pm at Bonagee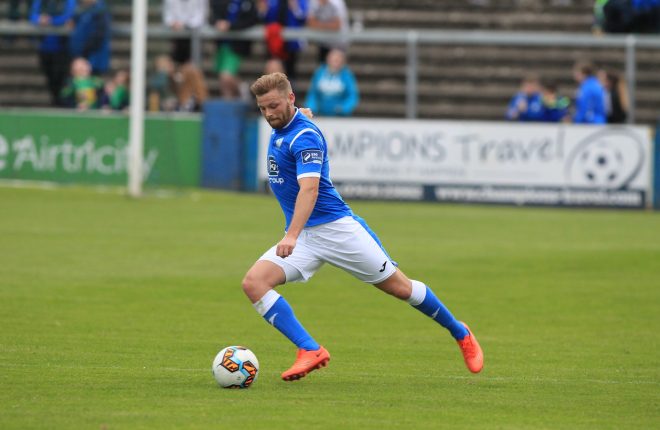 Cobh made the long journey home with the three points.