BY CHRIS MCNULTY
GARY McDaid will sit down with the Glenswilly footballers this weekend to begin the appraisal process which will go some distance into determining whether or not he will remain in charge of the Donegal champions for 2014.
Following last week's Ulster senior final defeat by Ballinderry, McDaid has decided to take stock before coming to a final decision.
This weekend, he meets his panel at Pairc Naomh Columba to formally look back on what has been a historic year for the club.
"We will meet over the next few days and have a look at where we are," the St Eunan's College schoolteacher told the Donegal News.
"We'll have a talk about everything, try to see where and why we dropped short. We'll gauge what the feeling of everyone is before we see what's happening.
"Commitment is the big one. Club football has gone to a whole new level now. It's gone to the extreme and there are a lot of long hours involved. It is massive commitment."
McDaid and his wife Mandi have a young family, after the birth of son Jack only a couple of weeks ago to add to young daughter Meghan.
However, McDaid appears willing to give it another shot – provided things are right to enable Glenswilly to be challengers again.
This is his second stint at the helm after he and John McGinley were joint managers in 2011 when the club won its first Donegal SFC title.
In January, the 35-year old came back to steer the ship out of choppy waters and 2013 saw them collect a Senior Championship title, a Division 2 League and they reached last weekend's Ulster final.
When he next flips the calendar, it will be January again.
"Someone in the club was just saying last Sunday night that this will be the shortest winter the club has ever had," he mused.
"When you put in so much sacrifice, that's the kind of commitment that you want from everyone involved then. The boys will realise how high they have raised the bar this year.
"The boys spent absolutely everything, emotionally and physically.
"They pushed Ballinderry to new limits. That, in itself, is a measurement of how far we have come as a club and as a team."
McDaid said the feelings were still 'really raw' after their 1-13 to 2-6 defeat at Healy Park.
He said: "I keep playing it over and over again. We were so close."
One man who won't be back for another tilt is the 2013 captain James Pat McDaid, who had been advised at the start of the year by medics not to play on because of knee problems and the danger of the onset of arthritis. McDaid has a one-year visa arranged to allow him travel to Boston next month.
The manager said: "He won't be easily replaced, that's for sure. He pushed himself to the limit for the Glen this year and we're all very appreciative of that."
Posted: 8:35 am December 6, 2013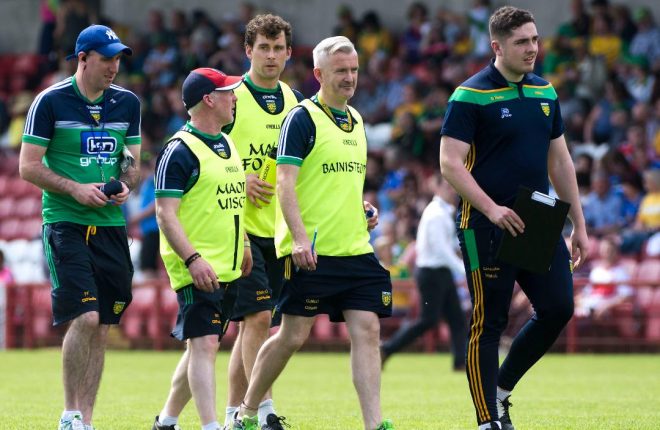 Donegal face Derry at Healy Park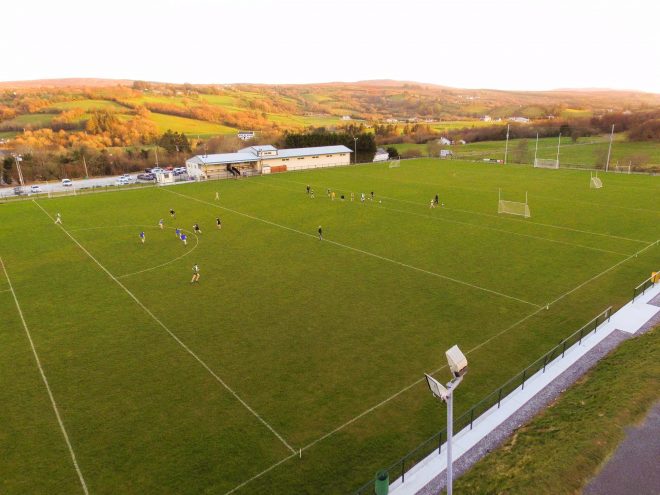 The chairman is calling on all club supporters, home and away, to get involved in the new development draw...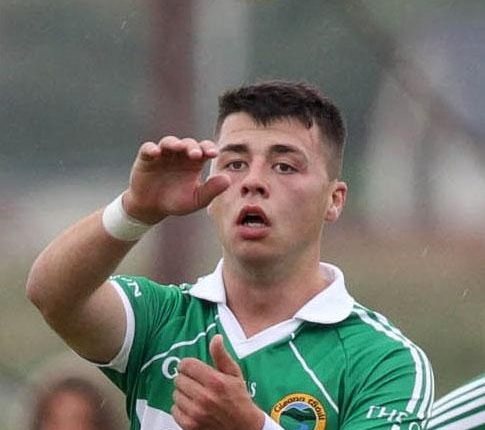 Oisin Crawford gives us an insight into the Glenswilly dressing room