BY SEÁN P. FEENY
IT'S ALL kicking off on TG4's Ros na Rún this festive season as Donegal duo Niall Mac Eachmharcaigh and Bridín Ní Mhaoldomhnaigh are in for yet another cracking storyline right into the new year on the Irish language soap.
Gaoth Dobhair native Bridín who plays Katy, daughter of John Joe Daly (Mac Eachmharcaigh), has had a tumultuous relationship with her on-screen father since joining the cast of the popular television programme.
In the newest storyline Katy does not want a new character, Vince, staying with her and John Joe over Christmas. John Joe is between a rock and a hard place. Vince having no one to go to leaves to keep the peace, but we haven't seen the last of him.
After battling for more responsibility in the café, Katy finds herself in a difficult situation – alone and afraid on a dark country road. Who will be Katy's knight in shining armour?
Bridín not only started her fourth season with Ros na Rún in August, a couple of months later she started her fourth and final year at NUI Galway. It is, in fact, three years to the day since Bridín made her on-screen debut alongside Rann na Feirste man Mac Eachmharcaigh.
After spending a part of her third year studying Irish, Geography and Theatre, on placement with Galway-based production company Fibín, Bridín spent last winter semester studying theatre in New Hampshire in the United States. "I think it didn't stop snowing there until March," she laughed, "I am definitely glad that it's a mild winter so far this year at home."
It doesn't seem like that long ago since we first introduced Bridín, after she was selected for the role of Katy, having gone through an casting process run by LA-based Gaoth Dobhair actor and former star of Ros na Rún, Gavin Ó Fearraigh.
"Katy has really grown up throughout the show and been ins some great storylines and I feel I have grown with her during that time. I am nearly finished with university and have a lot of new things to experience ahead of me," said Katy.
"This new storyline definitely shows Katy in a different light; she is no longer that tearaway teenager who is up to not good, but now blending into the Ros na Rún community, which means that I have had the chance to interact with new characters."
While she has acted on-screen with Ros na Rún for the past three years, Bridín has also honed her craft as a stage actor and was recently cast in a new play which will be stage in Galway, Dublin and France in January and February.
Produced by ThereisBear! Theatre, Joyriders is a comedic, yet deeply moving story about a group of teenagers involved in a Youth Training Programme in West Belfast, 1986.
Bridín said: "We open on January 5, so I will have a quick Christmas break, having just completed my winter exams last week, and then it's back to Galway."
Bridín is the daughter of late Bríd Baker, who taught Irish at Loreto Convent Letterkenny and retired Pobalscoil Gaoth Dobhair teacher Liam Moloney. She has two brothers, Colm and Oisin.
Bridín is no stranger to standing in the limelight having started acting with the famous award-winning drama group Aisteoirí Ghaoth Dobhair from a very young age.
The group has produced a lot of top class talent over the years and so Bridín is following in the footsteps of notable names such as Niall, Gavin, Hughie Beag and Bernard Devenney, the late Seán McGinley and Hughie McGarvey in making the progression to television.
"My mother Bríd got me involved at a very young age and I've been doing stage work since I was four years old. While I was attending Pobailscoil Ghaoth Dobhair I did a lot with the Aisteoirí and the late Tomás Mac Giolla Bhríde was always like a grandfather to me," she said.
Ros na Rún is broadcast on TG4 every Tuesday and Thursday evening at 8.30pm and an omnibus is aired on Sunday nights at 10.30pm.
Posted: 11:30 am December 16, 2013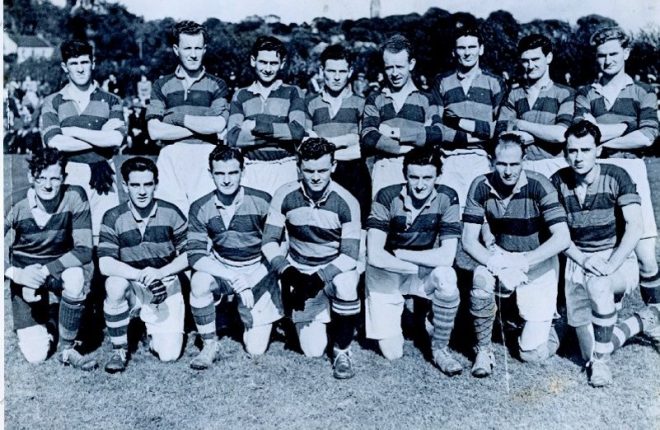 There is a great rivalry between the two clubs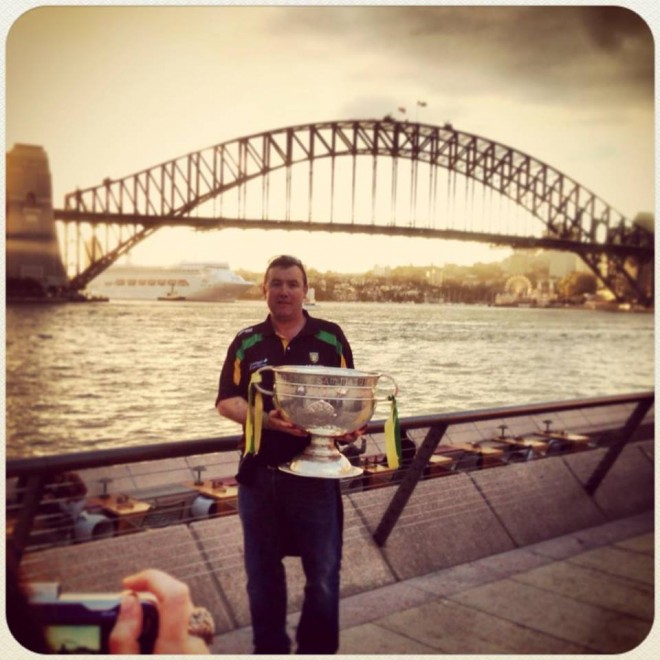 Donegal have been without a Cisteoir since July when St Naul's clubman Cieran Kelly stepped down, and the Executive...