WHEN Mary O'Brien (nee McMahon) was two years old she fell asleep in her father's field in a little farm in Fivemiletown in Tyrone; unseen by the driver of a horse drawn harvester she became mangled in a harvester.
Her horrified father arrived on the scene and had to disentangle his child as the driver was too shocked to help. Though a doctor came to her aid and she was rushed to hospital, Mary lost both her legs.
An emergency call went out for a rare blood type to save her life and an American G.I. stationed in Fermanagh in preparation for the D-Day landings, came forward. She is still trying to discover what became of that young donor.
Mary tells her life story in her extraordinary book 'Not a leg to stand on' which is published by leading UK publisher, Pegasus.
For thirty years Mary and her husband were the successful duo John and Mary who played five or six nights at week at the height of their popularity throughout Ulster and regularly appeared in the Top of the Town in Donegal Town, The Abbey Hotel, The Highland Hotel, Jackson's of Ballybofey, Benny Brown's of the Cross in Killygordon, and at the Jug O Punch.
Mary is a personal friend of Daniel and Margo O'Donnell and has a long association with and love of Donegal. Mary remembers playing at many weddings in Donegal and has made life-long friends with people all over the county.
During the rationing years Mary was a child smuggler using her prosthetic limbs to hide a range of contrabands and she once won a jiving contest without her dance partner even knowing she was an amputee.
Mary's book was launched three weeks ago in Omagh and has since sold close to 5,000 copies making it an instant best-seller. In fact there was so much demand for the book that for almost a week every outlet in Northern Ireland and the website sold out every copy.
Mary was awarded an MBE and has met and Dined with Irish Presidents and the Queen. She is now over seventy and is one of the country's truly inspirational individuals. She features regularly in the press and on local radio commenting on a host of matters. She has been lifelong campaigner for human rights.
There are many humorous aspects to Mary's book and what stands out is the tremendous spirit and energy of the author whom one writer once described as 'the woman who took the 'dis' out of disability.
Mary O'Brien will be signing copies of in Four Masters Book Shop, Donegal Town tomorrow (Saturday), December 14, from 12 noon to 2pm.
Posted: 6:30 pm December 11, 2013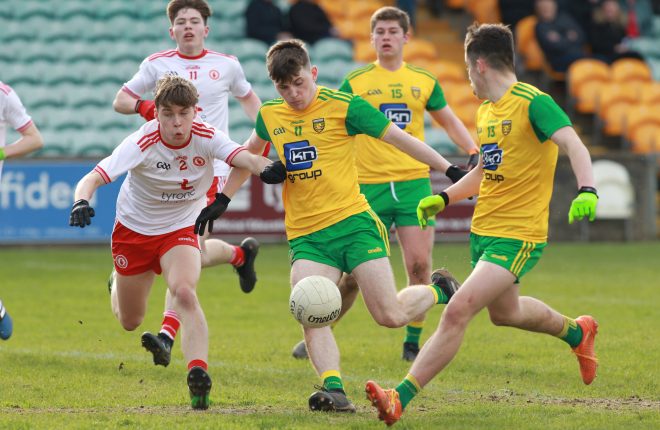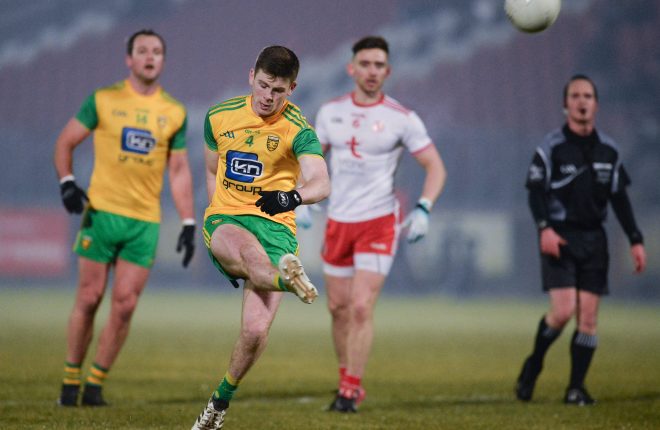 Tyrone too strong in Omagh.