DONEGAL Pens schoolboys Ronan and Conor McGarvey of Loughanure are celebrating their first million this week but can't cash it in just yet.
Their website www.donegalpens.com has just recorded in excess of one million page views in just under one year. Statistics from January 1st this year to last Friday show that the boys have had in excess of 1,060,000 page views on their site.
Ronan (16) and Conor (13) have been enjoying a great following since their appearance on Dragon's Den in May where they emerged from the Den with a total of €4,000, the most from the twenty juniors who participated.
Donegal businesswoman and the only female dragon, Ramona Nicholas of the Cara Pharmacy group awarded them a '€2,000 bursary, while Derry businessman Peter Casey placed a €2,000 order with them on the show.
Despite no assistance from state agencies, the boys have gone from strength to strength to build themselves a successful business run from a workshop in their back garden. Their enquiry about funding from the Donegal Enterprise Board was declined because they were told they are "too young".
This week the boys were over the moon when their website designer John Michael Sweeney told them they had exceeded one million page views.
Neighbour John Michael keeps the technical side of their site in order and ensures the visitors from all over the world can get their hands on the Donegal made pens.
"We hadn't been keeping an eye on that side of things and when John Michael told us we had clocked over a million page views we thought he was joking. The site has been busy particularly since Dragons Den and in the lead up to Christmas but we never thought it was that busy," Conor said.
Ronan said when he heard rumours of the first million he was hoping it was time to go and meet the bank manager. "Unfortunately we can't cash the page views in for Euros but we are just delighted that the site is proving so popular," he said.
The boys are currently "flat out" dealing with Christmas orders and shipping pens worldwide. Orders for delivery within Ireland for the Christmas season are recommended to be with them by December 18th at the latest as delivery can't be guaranteed after that.
"We will continue to ship until Monday 23rd but can't give any guarantees at that stage. Then it's shut down for the Christmas holidays and time to put the feet up and see what we'll do with that million," Conor joked.
In the new year the boys are planning on expanding the business by investing in a system that will allow them to laser engrave names and logos on the wooden part of the pens. At present they are outsourcing this work to another Irish company.
Donegal Pens are available on their website www.donegalpens.com and various retail outlets across Donegal.
Posted: 8:00 am December 16, 2013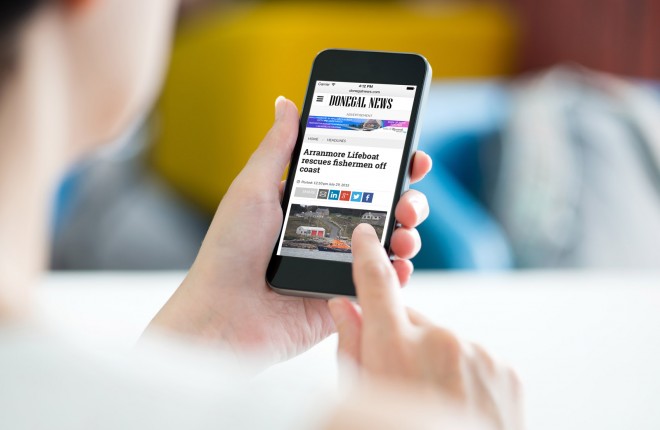 A NEW-look Donegal News website re-designed to cater for multiple devices has just gone online this week.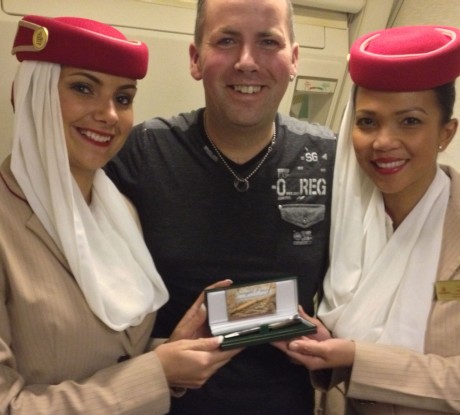 TWO handmade bog oak pens from West Donegal reached new heights high in the sky over Egypt on Thursday...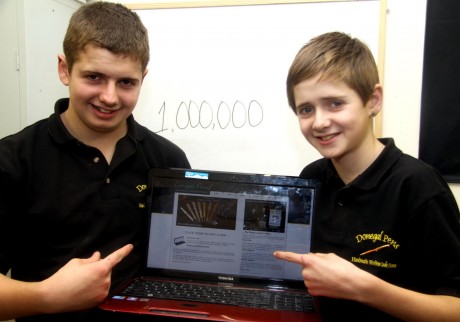 THE McGarvey brothers of Donegal Pens have just made a big investment in their business taking it to a...