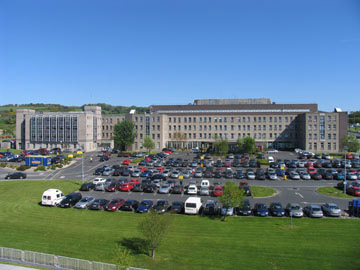 BY C.J.MCGINLEY
THERE is growing disquiet over HSE plans to remove a Catholic chapel and other rooms of prayer at Letterkenny General Hospital, the Donegal News can reveal.
It emerged yesterday (Thursday) that management are in discussions with church representatives to replace the chapel, the Church of Ireland oratory and other religious places of prayer with an inter-denominational 'room or space' as part of refurbishment plans following the July flood.
The plans have generated concerns among staff and visitors as there has been a dedicated Catholic chapel in the hospital since it was first built. The chapel has been closed since the flood necessitating visitors, patients and staff having to go across the road to the chapel at St Conal's for prayers.
Speaking to the Donegal News yesterday (Thursday), the Adminstrator of St Eunan's Cathedral, Fr Eamon Kelly, confirmed the plans and expressed disappointment at the moves. "It seems the Catholic people of Donegal are going to lose their church within the hospital," he said.
"There has always been a Catholic chapel in the hospital since it was built but now the plan is to have an interdenominational room or space – which is good to have – but not the same as a having our own chapel.
"Following talks it now appears there will be a small room reserved for the presence of the blessed sacrament- again this is to be welcomed- but is not a dedicated chapel. I understand the plans are part of HSE – management policy to reduce requirements for all different faiths," Fr Kelly added.
While talks are continuing with HSE and hospital management it has been made clear due to space restrictions there are no plans for dedicated places of prayer for all faiths in the hospital. Over forty per cent of hospital was damaged in the flood including the Catholic chapel and Church of Ireland oratory near the Coronary Care wing of the 'old hospital'.
Staff at the hospital who contacted the Donegal News were also livid at the plans and warned they will fight against them 'tooth and nail'. "There has always been a Catholic chapel in the hospital. This hospital has a Catholic ethos and has a patron saint – St Martin – since it was built. To us, this appears to be a case of the tail wagging the dog to appease other faiths," a staff member said.
"Many Catholic people visit the chapel when their relatives are sick in hospital and say a few prayers. It has been an integral part of the hospital from day one and any moves to change this are retrograde and against the ethos of the hospital," the staff member who asked not to be named said.
The HSE and hospital management are still in talks with religious representatives over the plans but well placed sources claim management "is not for turning" on a common space. In a separate development a statue of St Martin that was taken down after the floods for safe keeping has now "miraculously" re-appeared at the spot it has stood for decades near coronary care on the old medical wing of the hospital.
Speaking to the Donegal News yesterday, Church of Ireland Chaplain at Letterkenny Hosptial Rev Stewart Wright said management had approached chaplains to come forward with their requirements regarding chaplaincy in the hospital to bring it in line with current healthcare standards.
"Those discussions are at an early stage and ongoing," he said. "These are explorative discussions at this stage and nothing is being imposed on us by HSE or local hospital management," Rev Wright from Letterkenny concluded.
Posted: 9:50 am December 13, 2013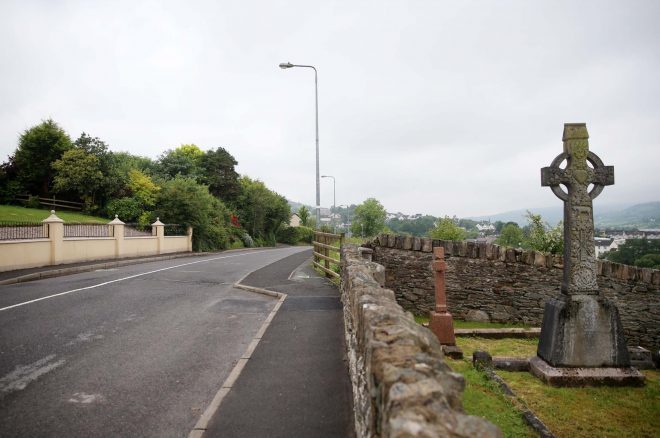 The proposed route of the new multi-million euro Letterkenny Southern Relief Road has caused a lot of debate and...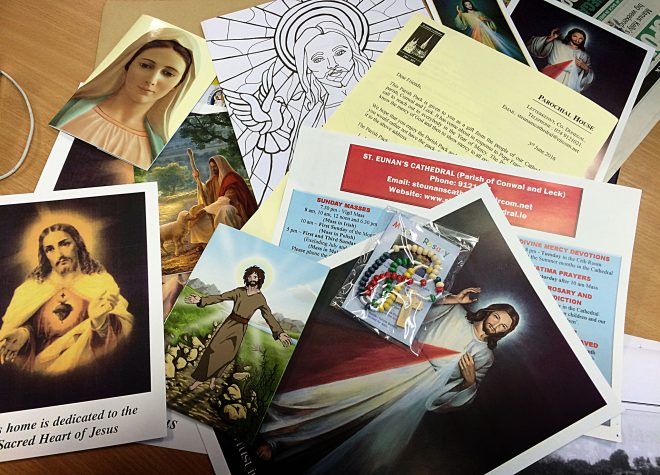 A 'Parish Pack' has been distributed to more than 7,000 homes in Letterkenny in recent days as a gift...